Louisville Celebrates Its Most Famous Native Son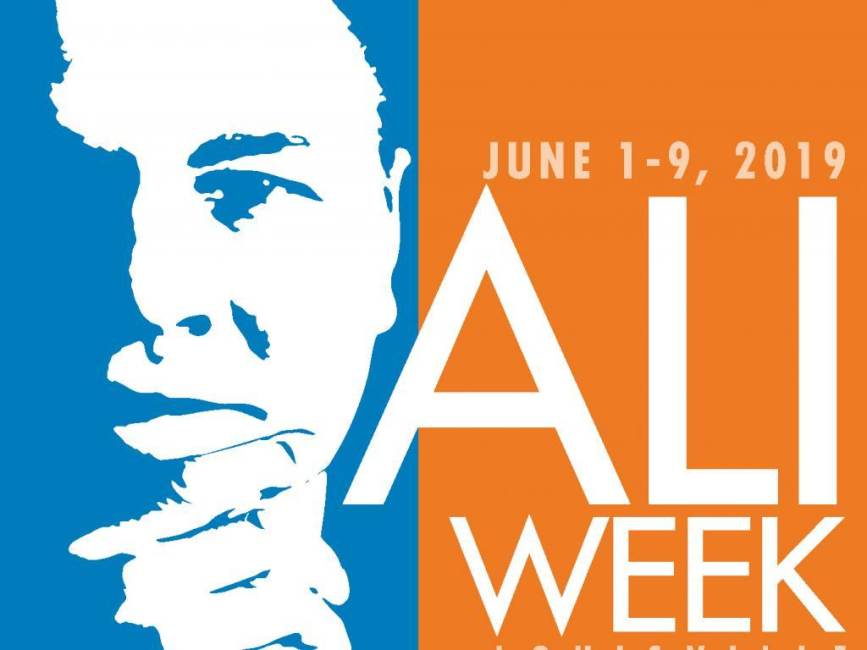 Louisville, Ky., (May 23, 2019) — Next month may mark the third anniversary of Muhammad Ali's passing on June 3, 2016, but Louisville continues to celebrate its most famous native son.
Ali Week – a community-wide celebration – will take place June 1-9 and feature a series of events centered around Muhammad Ali's hometown. Festivities kick off on Saturday, June 1 with the opening of "Picture Ali," an exhibit showcasing photographs of Muhammad Ali from the Courier-Journal's book, "Picture: Muhammad Ali."
On Sunday, June 2, the Muhammad Ali Center will be hosting a family event – the Ali Week Kick-Off Carnival. Visitors will also receive free admission to the Center's award-winning exhibits from noon until 5pm.
Ali Week will conclude with special advanced screenings of "City of Ali," a one-hour documentary that tells the incredible story of the first Ali Week – those seven days in June three years ago when the people of Louisville welcomed family, fans, friends, and fellow mourners who traveled from near and far to pay their respects and say their touching good-byes to "The Greatest."
Throughout the week, the Ali Center will be curating 15 events and activities that range from an interfaith candlelight vigil on the Center's Plaza to special film screenings, an oral history event about Muhammad Ali's life in Louisville and much more.
There are more than 25 events from more than 20 community organizations over the nine-day event. Highlights include: The unveiling of the new logo for Louisville's airport, which was recently renamed Louisville Muhammad Ali International Airport, on June 6. The Louisville Bats baseball team will also host an Ali Appreciation night on June 4 at Louisville Slugger Field.
A complete list of events with more details and information is available at www.alicenter.org/ali-week.
end