Louisville Beer Week Returning October 20 - October 27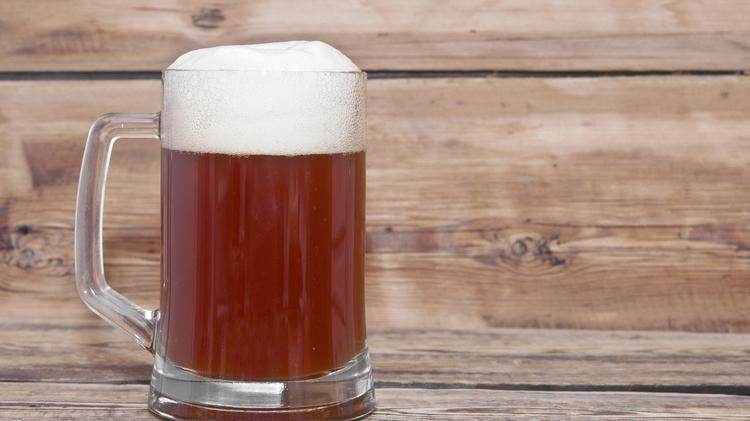 A plethora of Louisville breweries are participating this year with several new programs as well including new panels and the inaugural My Morning Beer Fest
October 19, 2023 (Louisville, KY) -- Louisville Beer Week is returning for another year and welcomes the community to help celebrate six years of Louisville Beer Week and the historic and evolving beer community in Louisville, KY. This year, Louisville Beer Week will run from Friday, October 20 through Sunday, October 27, including the second Louisville Beer Fest kick-off event at the German-American Club.

Louisville Beer Week 2023 will once again feature beer collaborations, panel discussions, and multiple citywide events put on by nearly twenty-five brewery taprooms. Louisville beer lovers have the opportunity to attend the beer festival showcasing only Louisville-based taprooms on Friday, Oct. 20, from 5-10 pm at the German-American Club.

A plethora of Louisville breweries are participating this year with several new programs as well including new panels and the inaugural My Morning Beer Fest, a celebration to tip the hat to all of the hardworking brewery employees and owners who make Louisville Beer Week successful.

More information about Louisville Beer Week headlining events:

- Louisville Beer Fest: Friday, Oct. 20. 5-10pm at the German-American Club (1840 Lincoln Ave). $10 entry ticket with $25 sample tickets also available. Kick off Louisville Beer Week with this exciting event and join the Louisville Ale Trail and your favorite local breweries for an evening of great beers, lively music, delicious food, and great company.

- From Stave to Glass Barrel Panel: Monday, Oct. 23, 7pm at 3rd Turn Brewing). $45 ticketed event, however space is limited. Hear from experts from beer, spirits, and barrels discuss wood's impact on flavor, consumer behaviors, and trends.

- IYKYK: Wednesday, Oct. 25 from 11:50pm-12:05am. Presented by 'A Friend of Louisville Beer'

- Louisville Beer for All Panel: Wednesday, Oct. 25 at 7pm at Noble Funk Brewing. Free and open to the public. Dive deep into real stories from individuals across the Commonwealth. Hear from those who've faced, or is facing, barriers in the industry - be it financial, geographical, gender-related, stereotypes, or disabilities.

- My Morning Beer Fest: Saturday, Oct. 28, 10am-12pm at the Gallant Fox Basecamp Warehouse (131 N. Spring Street, Louisville, KY, 40206). $5 cover for those wearing pajamas and $10 if not. Event highlights include breakfast-themed beers, free gifts (limited supply), live music by Stephen Farrior, cereal eating contest, best dressed PJ contest, Saturday morning cartoons, Gallant Fox breakfast food truck, coffee station and a mimosa/bloody mary bar.

For a full schedule of Louisville Beer Week events or to purchase event tickets, visit www.louisvillealetrail.com.