"The Greatest" honored with six weeks of exhibits, concerts, films and more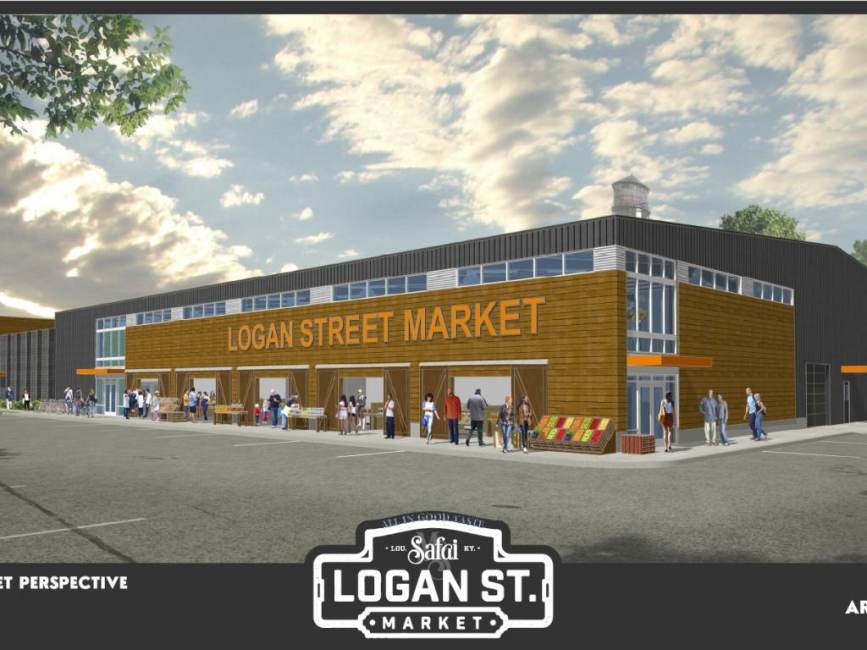 A COMMUNITY-CENTERED PUBLIC MARKET IS SLATED FOR COMPLETION OCTOBER 2018
Louisville-based Logan Street Market, PBC broke ground on its 2 story, 23,600 square foot Public Market today in Shelby Park, Louisville on the block bounded by Logan, Kentucky & E Saint Catherine Streets and Steve Magre Alley. The extensive renovation will take place within the former Axton Candy and Tobacco Warehouse.
The Logan Street Market is slated to open by late October 2018 and will house a public market, complete with 36 local, independent businesses. These businesses range from 4 counter-service restaurants, food & beverage retail stores, fresh & local produce suppliers and a 2nd floor mezzanine with artist/producer spaces and retail storefronts. Logan Street Market will also include a Safai Coffee Shop, Wild Hops bar and brewery, a studio-style Market Kitchen, children's play area, private event space, community stage and gallery space available for artists and pop-up retailers.
The exterior of the building will receive a face lift, complete with wood cladding, barn doors for access to our Fresh Air Hall, public art and a green wall. Outdoor activities will be on E Saint Catherine St and Steve Magre Alley and will include a weekend farmers market, musical performances and community festivals.
Logan Street Market mission is to serve the local community with a source of fresh and local food, support entrepreneurs and artists, provide accessible community events and serve as a national tourist destination. Logan Street Market is looking for just a few more select vendors to come into our permanent space. Logan Street Market has launched its Friends of the Market Program, learn more about how you can help support their mission at loganstmarket.com Tickets for Hard Hat Tours are available on their website and Facebook page and will begin weekly starting June 14th to raise funds to commission art from local artists.