Local Tourism Industry Prepares for National "Meeting" Spotlight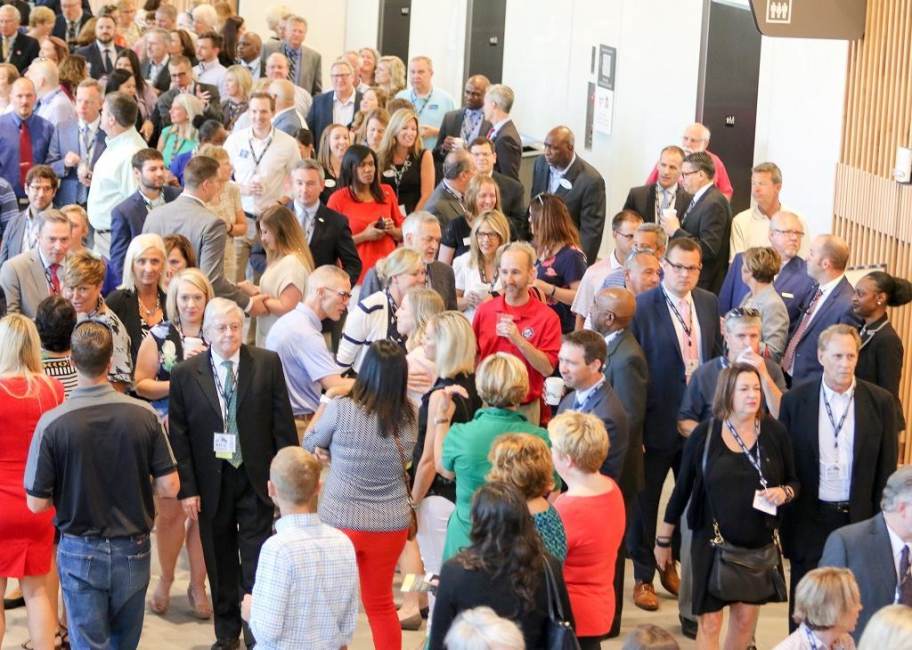 KICC Ready to Host 4,000 Meeting Planners and Suppliers
LOUISVILLE, KY (August 21, 2019) – Meeting planners looking to 'connect' with peers and suppliers will be assembling in Louisville August 26-28 for Connect Marketplace, a leading tradeshow in the meetings, events, travel and tourism industry. Approximately 4,000 meeting professionals will be attending Connect Marketplace around the one-year anniversary of the renovated and re-opened Kentucky International Convention Center (KICC).
The opening address will be given by retired American competitive swimmer Michael Phelps, the most decorated Olympian in history with 28 medals. To conclude the conference, the closing keynote will be delivered by Academy Award-winning actress Nicole Kidman, a Goodwill Ambassador for UN Women, focusing on raising awareness of ending violence against women and girls.
"We are thrilled to have the opportunity to once again showcase the city of Louisville to such an important audience," said Karen Williams, President and CEO of Louisville Tourism. "Hosting Connect Marketplace 2019 will support our mission to continue attracting world-class industry tradeshows in Louisville. This will be the second time Connect Marketplace has been to Louisville, and we plan to take every opportunity to show the best our city has to offer, including the explosion of tourism infrastructure over the last decade."
Connect Marketplace organizers committed to hosting this show in Louisville in the fall of 2017 after confirming it would be ready before 2019. They last met in Louisville in 2010. The estimated economic impact to Louisville from the three-day conference is $4.4 million, however the city stands to benefit additionally from the prospective future convention bookings that occur as a result of showcasing Louisville's convention package to these key site selection decision makers.
"We are so pleased to be the host city for the 2019 Connect Marketplace," said Louisville Mayor Greg Fischer. "This is a time of great transformation for our city, and we're proud to host the meeting industry's top event professionals and give these decision-makers a front-row seat to the nearly $1 billion in tourism-based infrastructure improvements underway here."
Louisville Tourism planned several initiatives to help the city stand out. Some of the key elements of the welcome program include sponsoring a pink-out opening party at Churchill Downs for breast cancer awareness, chalk art downtown and arranging free artist entertainment outside the convention center in the form of buskers. The buskers are part of the Art in Lou pilot program in partnership with the Fund for the Arts to provide artists with paid opportunities to perform for the community in public spaces, providing a welcoming, lively atmosphere for visitors and residents.
Connect Marketplace is a closed show, only open to registered attendees. For media inquiries, please contact Rosanne Mastin with Louisville Tourism at rmastin@gotolouisville.com, Matt Swenson or Stephanie Davis Smith with Connect Marketplace at mswenson@connectmeetings.com or sdsmith@connectmeetings.com.