Local pub takes a swing at popular golf game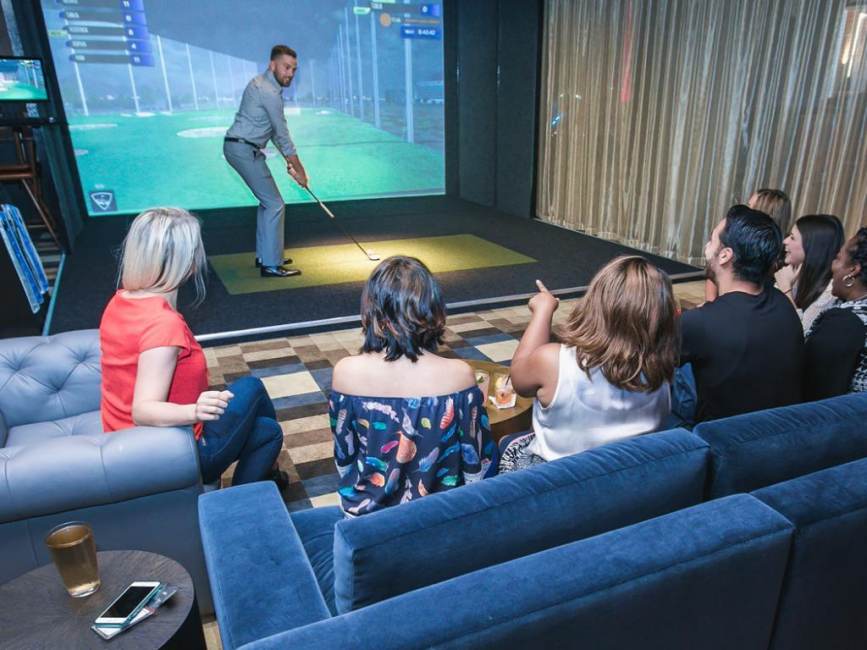 Sullivan's Tap House Adding Topgolf Swing Suite in St. Matthews This Summer
Sullivan's Tap House in St. Matthew's announced today it is opening Louisville's first Topgolf Swing Suite in Summer 2019.
The Topgolf Swing Suite will feature a simulator bay and a variety of virtual games – including the popular Topgolf target game, Zombie Dodgeball, Hockey Shots, Baseball Pitching Carnival Classic and more – paired with comfortable lounge seating, HDTVs and food and beverage service.
Partners John Sullivan, Breno Giacomini, and Matt Taylor couldn't be more excited to get involved with Louisville's new found passion for TopGolf.
"We are elated to be the first in Louisville to offer the Topgolf experience to guests," said Giacomini. "Whether it's food, drinks, music or unique opportunities like Topgolf Swing Suite, we are always looking for new ways to entertain our patrons."
Up to eight people can play, eat, drink and hang out in each bay. The space will be available to rent for business and social gatherings, including birthday and bachelorette/bachelor parties, team building events, corporate meetings and more.
"We are proud to team with Sullivan's to provide a new kind of interactive social experience that will entertain visitors of all ages and skill levels in Louisville," said Topgolf Swing Suite President Ron Powers. "Powered by industry-leading Full Swing simulators, games are designed for both non-golfers and golfers alike, so everyone can have a great time."
The Topgolf Swing Suite will open at Sullivan's Tap House in Summer 2019. For updates, visit www.sullivanstaphouse.com. To book Louisville's first TopGolf Swing Suite call Elizabeth at 502-907-0424, or email swingsuitestmatthews@gmail.com
About Sullivan's Tap House
Sullivan's Tap House is a high energy sports pub that originated in Louisville 2 years ago. Incorporating a remembrance of the Sully's on 4th Street while providing upscale pub fare and great tv package for game watches was the goal in bringing Sullivan's to St. Matthews. Known for great happy hours and legendary late nights Sullivan's offers something for all ages in the heart of St. Matthews.