If You Build It, They Will Come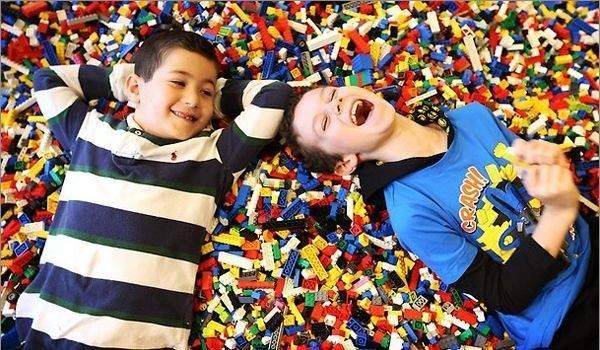 Louisville Home to Annual Lego Fan Show and First KY Lego Store
LOUISVILLE, Ky. (October 31, 2018) – Having built a fanbase in Louisville, the BrickUniverse LEGO Fan Convention will return in 2019 for its popular convention at the Kentucky International Convention Center on January 19 and 20. The event is building on LEGO's amazing popularity with awesome attractions centered around colorful plastic building blocks.
Additionally, the first Lego store in Kentucky is opening in Louisville's Oxmoor Center mall in November.
During the January show, BrickUniverse will bring renowned professional LEGO artists from around the world including Jonathan Lopes, showcasing over 30 of his select LEGO displays. He will also talk to attendees about his life as a professional LEGO artist and how to become a LEGO master builder. Additionally, LEGO artist Rocco Buttliere will bring over 50 LEGO models of world-famous landmarks. Attendees can see the largest skyscraper in the world, Burj Khalifa, the full Westminster Palace in London and other famous landmarks built from LEGO bricks.
Greyson Beights started the BrickUniverse convention in Raleigh, North Carolina in 2015 when he was 14 years old. Now 18 years old, Greyson expects the 2019 Louisville event to be one of the best they have ever produced. "BrickUniverse Louisville has grown to become one of the largest and most exciting LEGO events in the United States. We're excited to be returning to Louisville for a third year, this time at the downtown Kentucky International Convention Center. BrickUniverse Louisville 2019 is going to be big, we have some special things planned for attendees."

The Fan Zone at BrickUniverse features fan-built LEGO creations built by some of the world's best LEGO Fan builders, including spectacles from Kentucky builders.

Tickets are available for $15 online for both days at www.brickuniverse.com/louisville.
For those planning a visit to the area, Louisville Tourism provides several planning resources, including suggested itineraries at GoToLouisville.com/myexperience, the monthly Lookin' at Louisville video series, a searchable list of events at www.gotolouisville.com, a free Louisville Visitors Guide and complimentary hotel booking service via 1-888-LOUISVILLE.