KICC Picks Up Design Award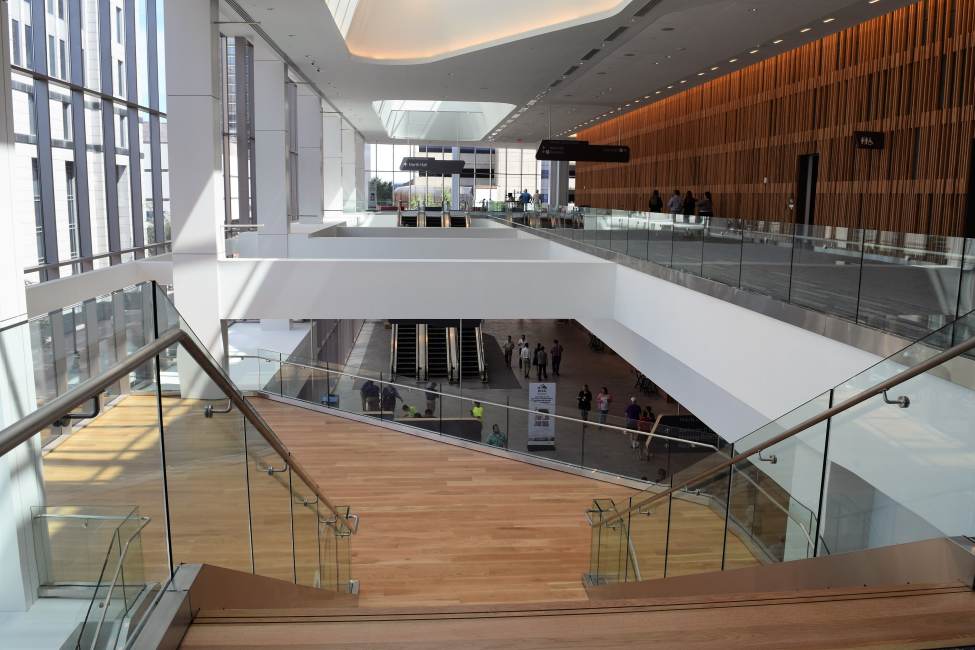 AIA Kentucky honored EOP Architects, in association with HOK and Donald Grinberg, FAIA, with an AIA Kentucky design award for the Kentucky International Convention Center (KICC) Expansion
The American Institute of Architects (AIA) Kentucky honored EOP Architects, in association with HOK and Donald Grinberg, FAIA, with an AIA Kentucky design award for the Kentucky International Convention Center (KICC) Expansion at the AIA Ohio Valley Regional Convention's Awards Luncheon.
"EOP is thrilled to win another design award for the [Kentucky International] Convention Center," comments Richard J. Polk, Jr., AIA, LEED AP, principal-in-charge for the project. "But we are more excited about the benefits KICC is already bringing to Louisville after just one year of reopening."
Louisville Tourism and KICC experienced "historic" room bookings at the close of the July 2018-June 2019 fiscal year with 711,864 room bookings, which is 57,000 more than the goal of 655,000. In the 2019 calendar year, KICC will have 51 events that together will bring an economic impact of $95 million to Louisville, up from 2015's impact of $56.7 million. KICC now tops almost one million square feet with 200,000 s.f. in its main exhibit space, checking off a vital event site-selection box and allows it to compete with Cincinnati, Charlotte, Indianapolis, Nashville and others. The main ballroom increased from 30,000 to 40,000 s.f. and has an LED-lighted ceiling. There are 52 meeting rooms and a 175-seat tiered conference theater with state-of-the-art audio-visual technology.
The jury commented that "The Kentucky International Convention Center transformed an anti-urban typology and an unwelcoming architecture in a way that rendered it more porous, transparent and public. This is achieved through strategic modification of the existing building and gives the project an identity and a stronger relationship from the exterior to the interior. Specifically, there is a clever use of the existing columns, and the opening of the corners is a dynamic way to create a respectful street edge. Additionally, the west façade uses repeated elements without being monolithic and allows the program to become transparent to the street."