Kentucky Derby Museum Launches New Bourbon & Horse-Themed Tour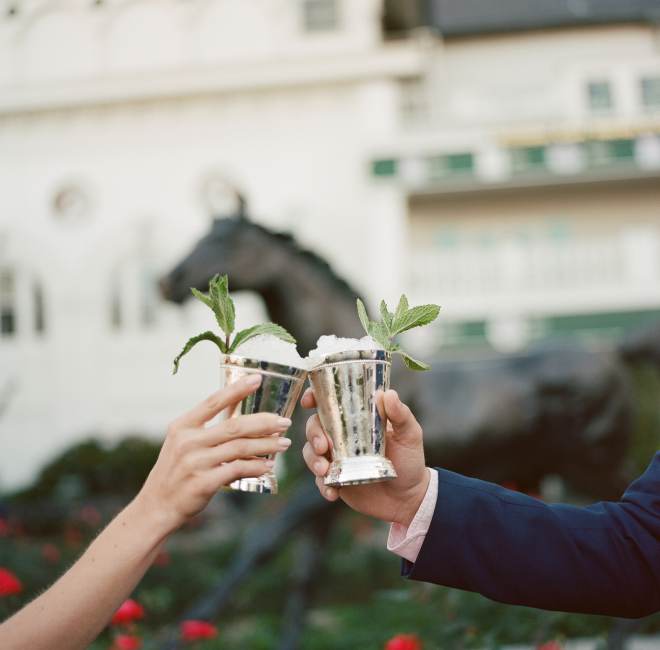 Bourbon, Horses, History, Mint Juleps & More Highlighted
LOUISVILLE, Ky. (Jan 9, 2019) – The Kentucky Derby Museum is adding a splash of Bourbon to a new tour debuting on Jan. 23.
The Bourbon and Bridles Tour includes a tour of Churchill Downs that will intertwine the history of Bourbon and horse racing in Kentucky. At the end, guests will have the opportunity to make and enjoy their own Mint Julep.
While walking through historic Churchill Downs, tour goers will also learn fun facts about why horse racing and Bourbon go together, including what makes a thoroughbred a thoroughbred and a bourbon a bourbon. Facts about distillery owners who have won the Derby, and how some guests imbibed on Derby Day during Prohibition, will also add to the experience.
The tour ends inside the Derby Cafe Express at the Museum, an official stop on Louisville's Urban Bourbon Trail, where guests can get their UBT Passport stamped. There, guests will enjoy a Bourbon tasting, along with an interactive lesson on how to make the famous Mint Julep (the Official Cocktail of the Kentucky Derby). Tour goers will also enjoy Louisville's Modjeska candy, named after the famous actress who attended the third running of the Kentucky Derby in 1877, and who took quite a liking to the refreshing drink.
"Locals and out-of-towners are often looking to experience the same thing: Horses and Bourbon. Why not give them both in one location? The ties between Bourbon and horse racing run together throughout Kentucky Derby history, and to us, it is an obvious tour to offer guests," said Pat Armstrong, President & CEO of the Kentucky Derby Museum.
The tour costs $75 per person, and includes general admission to the Museum, a gift bag with Mint Julep syrup and a recipe, Modjeska candy, a Derby glass and more. This experience is offered every Thursday starting Jan. 23 at 2 p.m.and is limited to 10 guests. Must be 21 and older to participate.

end