Kentucky Derby Museum Expands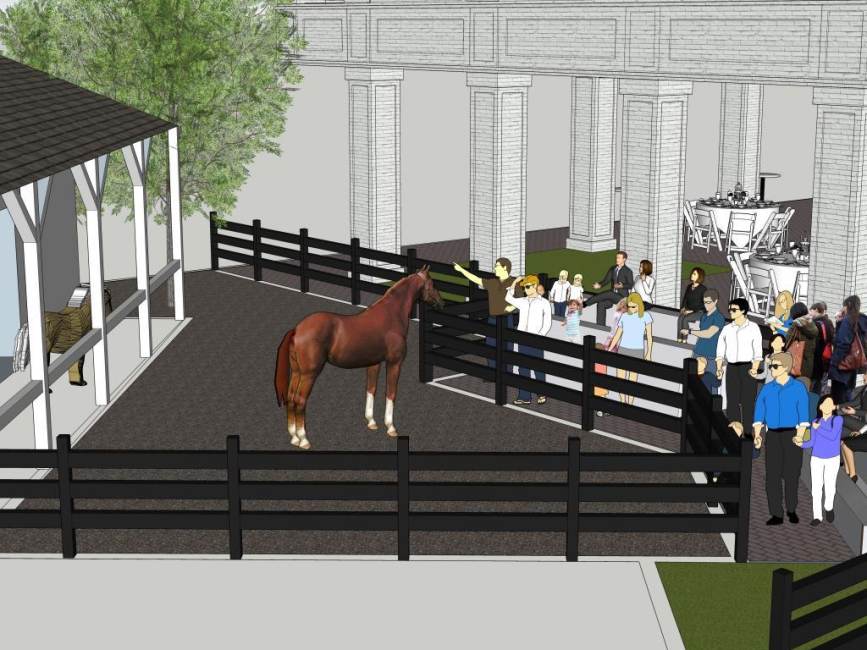 $6.5 million & 16,000 sq ft of renovated and new space to enhance visitors' experience
LOUISVILLE, Ky. (Nov. 9, 2017) – The Kentucky Derby Museum will undergo a $6.5 million renovation and expansion project, adding over 11,000 square feet of brand new space and renovation of an existing 5,000 square feet. It will be the largest expansion of the Museum's footprint since the building was constructed in 1985 and one of the largest renovations since a major refurbishing project following damaging flooding in 2009.
The expansion will provide a greater visitor experience for guests with an emphasis on new exhibit space. The recently acquired D. Wayne Lukas collection will be featured in its own permanent gallery. It also creates space to display key pieces of the Bill Shoemaker collection, which has been housed in the Museum's archives for many years. The expanded second floor will feature other exhibits, plus additional meeting and rental space.
The Museum will build an entirely new third floor within the expansion footprint to house administrative offices, a large conference room and storage areas.
On the ground level, a new stable will house the Museum's resident Thoroughbred and miniature horse. The area will include seating for educational programming. It also features more than 7,400 square feet of covered space that can be set for various events, including outdoor weddings, dinners, parties and more. With the addition of the new rental space, the Museum will be able to host events with as many as 1,300 people.
The Museum closed out fiscal year 2017 with a record-setting attendance number, welcoming more than 230,000 visitors through its doors, an increase of 5.6 percent over the previous fiscal year.
"We wanted to build upon the momentum of our recent growth and take the Museum to the next level. With this expansion, we'll create a new, dynamic way to present our mission to engage, educate and excite everyone about the extraordinary event that is the Kentucky Derby to guests from around the world," Kentucky Derby Museum President and CEO Patrick Armstrong said.
"The Kentucky Derby Museum is one of the city's iconic attractions drawing both leisure and convention travelers looking for an authentic Louisville experience," Karen Williams, President & CEO of the Louisville Convention & Visitors Bureau said. "The expansion and renovation will offer our visitors even more one-of-a-kind opportunities to enjoy the thrills and traditions of the legendary Kentucky Derby."
Construction is set to begin after Kentucky Derby 2018 and is expected to be complete by November, in time for the 2018 Breeders' Cup at Churchill Downs Racetrack.