Kentucky Derby Festival Burger Challenge Returns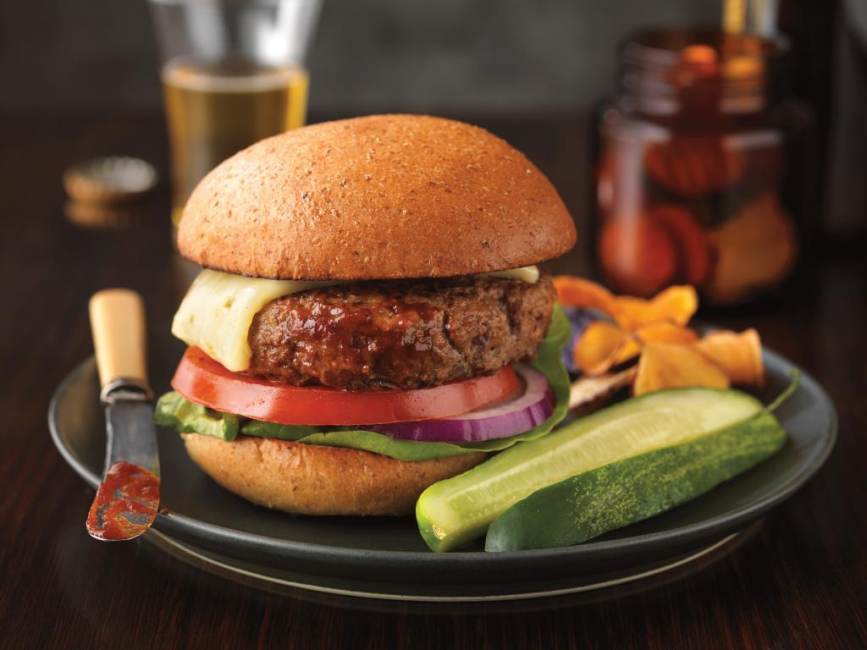 Derby Festival is looking for the next "Derby Burger" champion
February 5, 2018. Louisville, KY. – How does your burger stack up? The Kentucky Derby Festival and the Kentucky Beef Council are looking for the next 'Derby Burger' Champion. Starting today hamburger recipes will be accepted for submission in the seventh annual "Derby Burger Challenge," sponsored by the Kentucky Beef Council. Recipes can be submitted online at www.kdf.org/beef from today through March 4. All burgers must be 100 percent beef.
"In an era where recipe videos are everyone's guilty pleasure on social media, we are excited to see what has inspired this year's Derby Burger Challenge participants to pair with beef, making an unforgettable burger creation." said Katelyn Hawkins, Kentucky Beef Council.
The burger recipes are judged based on Taste, Appearance, Creativity and Ease of Preparation. The winning burger will be featured at Kroger's Fest-a-Ville during Derby Festival, sampled at BeerFest presented by American Founders Bank. Official rules of the competition can be found online at www.kdf.org/beef.
The winning chef also receives VIP tickets to Thunder Over Louisville, VIP Experience at Waterfront Jam, tickets to BeerFest, as well as a $100 gift certificate to Kroger and a grilling package from Kentucky Beef Council.
From March 12 to April 13, all purchasers of fresh ground beef at any of the 40 Louisville area Kroger stores will receive a coupon at checkout (on the bottom of the receipt). The message includes an entry code to register online at www.kdf.org/beef for a chance to win VIP tickets to a Waterfront Jam Concert at Kroger's Fest-a-Ville or BeerFest Presented by American Founders Bank.