Join Louisville's Dynamic Hospitality Industry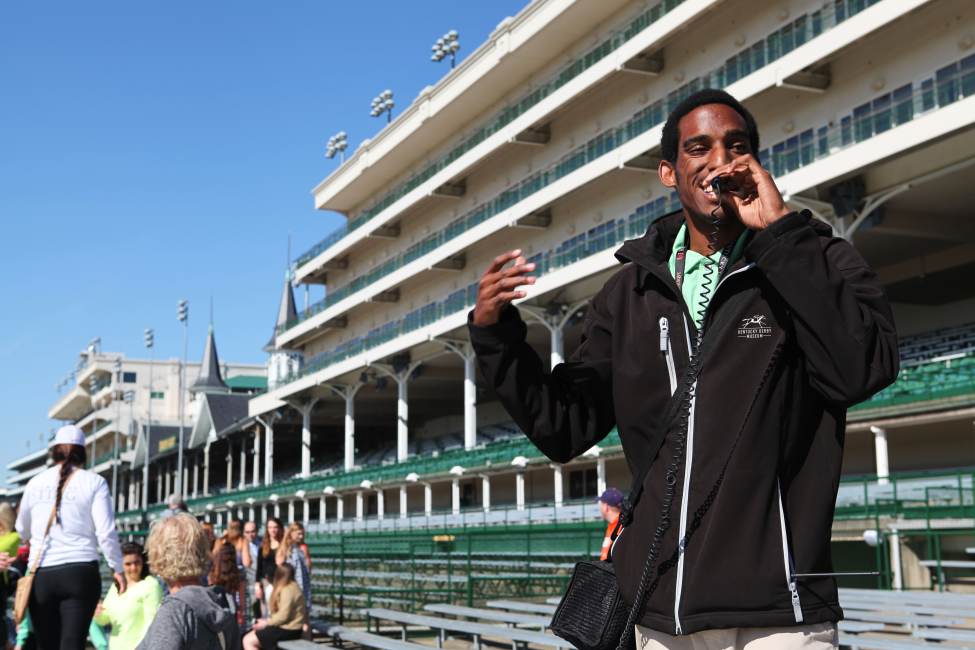 Meet with the city's premier tourism partners at the March 15 career fair
LOUISVILLE, Ky. (March 3, 2022) – Louisville's busy travel season is off to the races as signs of spring start popping up around the city. The positive economic activity is certainly welcome after a nearly two-year global pandemic rocked the once booming local hospitality industry. As tourism rebounds in Louisville, the city is also experiencing challenging labor needs to greet, serve and host visitors.

To meet this challenge, the Louisville Hotel Association and Louisville Tourism are hosting a hospitality career fair on March 15 at the Kentucky Derby Museum from 10am to 2pm to match recruiters with job seekers. The open-house style setting will create opportunities to talk with company representatives one-on-one about careers in the dynamic hospitality industry. Job seekers are encouraged to register for the event in advance at www.gotolouisville.com/jobs. Attendees who register for the career fair will receive a full list of prospective employers prior to the event.

The hospitality career fair will feature employers from Aloft hotels, The Brown Hotel, The Galt House Hotel, Hyatt Hotels, Marriott International, Moxy Hotels and Omni Hotels among others. Free parking will be available to attendees and raffle prizes including music festival passes, Broadway tickets and a hotel overnight stay will be given out hourly.

Prior to the pandemic, tourism was the third largest industry in Louisville, hosting a record 19 million visitors in 2019 generating an estimated economic impact of $3.4 billion to the city. Louisville is currently facing a massive challenge to attract these vital workers who are necessary to the health of the city's hospitality industry.

Louisville Tourism also launched a job portal in January geared towards connecting employers with prospective employees within Louisville's crucial hospitality, travel and tourism sector. Employers who have positions to post can use the complimentary job site to submit details about openings, including part-time and internships. The career portal, which can be accessed at www.gotolouisville.com/jobs, is another way the destination management organization is looking to overcome the challenging labor needs going into a robust spring and summer travel season.

"Louisville's travel and tourism industry is a key pillar of our local economy, responsible for employing 70,000 people prior to the COVID-19 outbreak. Louisville Tourism is actively using our resources to help connect our industry stakeholders to applicants who are seeking employment," said Cleo Battle, President & CEO of Louisville Tourism. "A job in the hospitality industry can lead to a very rewarding career, which I can personally attest to. I was undecided about a career throughout college and took a job as a hotel bellman, which led to a position at the front-desk and eventually into management. And nearly 35 years later I'm still enjoying working in the travel and tourism industry."

Hospitality positions across the city vary, offering the opportunity to learn a myriad of skill sets including customer service, operations, finance, culinary and sales positions – all which tend to ramp up as the city approaches the Kentucky Derby season.

"The hotel and hospitality industry offers a career path for a large variety of interests and passions with enough diverse opportunities that a college degree isn't necessary to grow and succeed," said David Greene, Louisville Hotel Association President and General Manager of the Louisville Marriott Downtown. "For those interested in finance management, facilities management, sales and marketing, human resources, information technology, events and food and beverage, there is a path for you."

According to the U.S. Travel Association, the travel and tourism sector is highly unique with its dependence on human capital, which is generally immune to outsourcing and plays a key role as the seventh largest employer in the private sector in the U.S.