James Beard Foundation's Taste America® is coming to Louisville this fall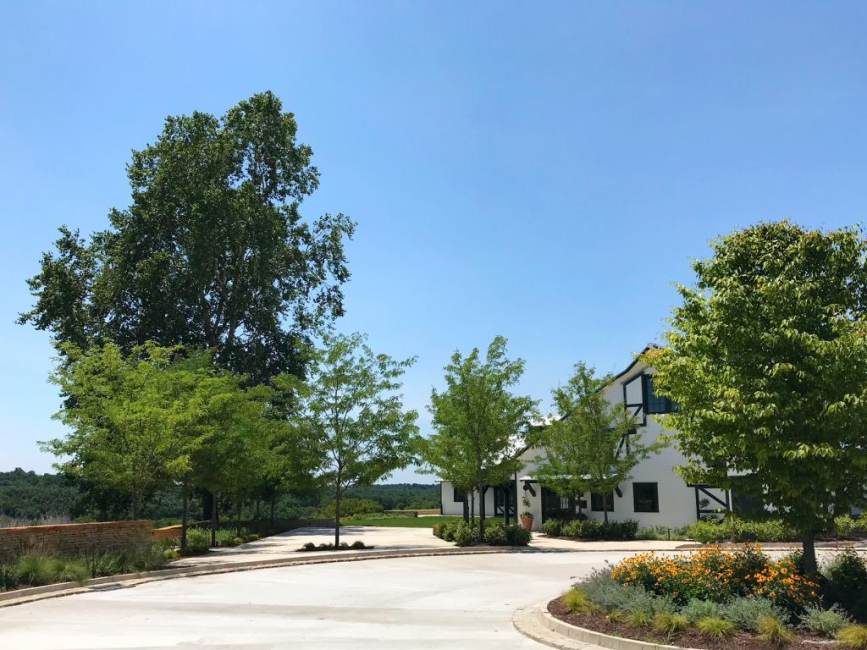 JBF Taste America Local All-Star Annie Pettry joins celebrated chefs to create a one-of-a-kind culinary experience October 19 at Ashbourne Farms
The James Beard Foundation (JBF) announced the cities and dates for its sixth annual Taste America® national culinary tour, Sept. 28 through Nov. 17 including a stop for the first time ever in Louisville in October. The traveling series will bring a unique partnering of culinary greats, dining experiences and educational opportunities to 10 dynamic food destinations this fall including Austin, Boston, Chicago, Los Angeles, Louisville, New Orleans, Philadelphia, Phoenix, San Francisco, and Seattle. In addition to spotlighting the delicious food around the country, Taste America will focus on amplifying JBF food waste and sustainability initiatives and will directly contribute to the Foundation's Scholarship programs.
As announced by Kris Moon, chief operating officer of the James Beard Foundation, and Mayor Greg Fischer at a press conference today, Louisville's itinerary will kick off on Friday, October 19 at the 2,250-acre third-generation Ashbourne Farms, 3810 Old Westport Rd. in La Grange, with a collaborative dinner benefiting the James Beard Foundation. The evening will begin with a reception featuring cocktails and hors d'oeuvres from local chefs and restaurateurs, including Anoosh Shariat (Anoosh Bistro), Paco Garcia*** (Con Huevos), Ouita Michel*** (Woodford Reserve Distillery), Ming Pu (502 Bar and Bistro), Kathy Cary** (Lilly's Bistro), and Mike Wajda (Proof on Main). Afterwards, guests will be seated for an extraordinary dinner prepared by host chefs Jason Jones and Patrick Roney of Ashbourne Farms, Taste America Local All-Star Annie Pettry (Decca) and a to-be-announced Taste America Visiting All-Star chef, who will curate a menu showcasing America's rich and diverse culinary scene. Capping off the night will be a dessert reception featuring Damaris Phillips (Food Network's The Bobby and Damaris Show), Emily Luchetti* (Big Night Restaurant Group, San Francisco), James Adams (Brown Hotel) and Nokee Bucayu (Ashbourne Farms).
The benefit dinner will be co-chaired by Ben Robinson, president of Superior Meats and JBF Advisory Junior Board member; Deborah Greenwald, community volunteer; Rosemary Kirkwood, community volunteer; and Austin and Janie Musselman, owners of Ashbourne Farms. Emcee for the evening will be Kris Moon.
The James Beard Foundation is proud to donate a portion of the evenings' proceeds to the Taste America Scholarship Fund. Local culinary students in the 10 participating states were invited to apply for this culinary scholarship between April 1 and May 15, 2018, via jamesbeard.org. Candidates will be reviewed by the JBF Scholarship Selection Committee, and recipients will be announced in August 2018.
New in 2018, Taste America will join forces with Feeding America® to reduce food waste and donate otherwise viable food and meals leftover from the weekends' events to those in need. Logistics will be coordinated with local food waste organizations in each of the ten cities on the Taste America tour.
Tickets are now on sale for JBF's Taste America 2018. Visit jamesbeard.org/tasteamerica for more details.
*Notes James Beard Award Winner
**Notes James Beard Award Nominee
***Notes James Beard Award Semifinalist