Jack O'Lantern Spectacular Returns as Walk-Thru Event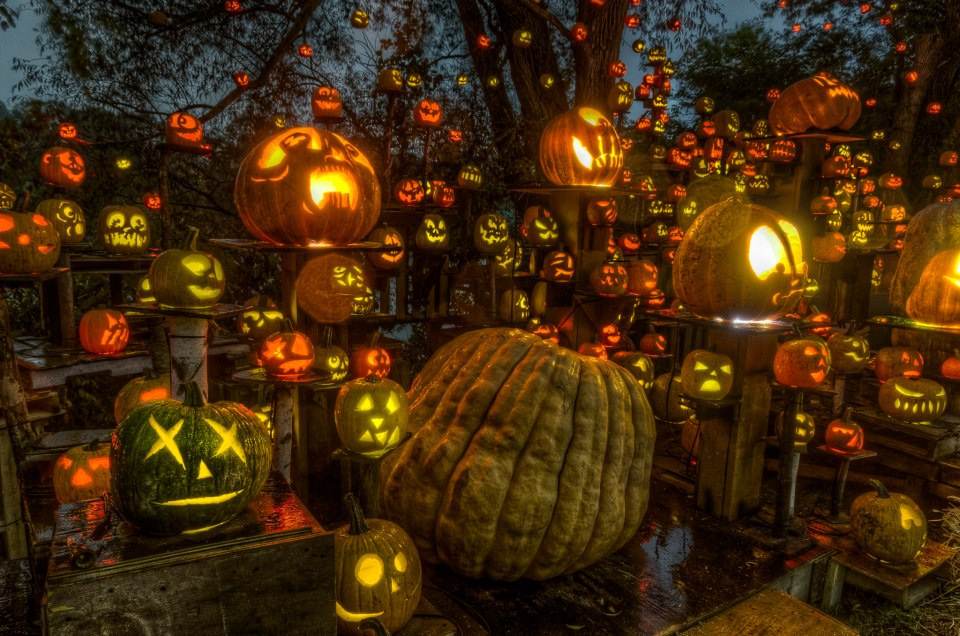 5,000 artistically carved pumpkins to light historic Iroquois Park
LOUISVILLE, Ky. (September 2, 2021) – In what has become the must-see event of the Halloween season, Jack O' Lantern Spectacular is returning for the ninth consecutive year to South Louisville's Iroquois Park from Sept. 30-Oct. 31, 2021. The production company, Passion for Pumpkins, is returning as the main orchestrator of the event.

This year's theme is "Changing the Channel: A Timeline of Television History," and will feature favorite shows from the 1950's Golden Age of Television to what we stream today on our devices, and everything in between. Guests can weave their way through the woods, filled with familiar faces and scenes from the small screen, set to the iconic theme songs we've come to know and love. Attendees should be prepared to relive decades of TV history from Batman to Breaking Bad, the moon landing to MTV and Get Smart to the Sopranos.

The event will be open from 7:30-11 p.m., Sunday through Thursday, and until midnight on Friday and Saturday nights. To reduce crowds and traffic, there will be timed ticketing for every night of the show. Guests can use the hashtag #502Pumpkins on social to share images and memories made from attending this year's event.

Ticket information:
- Sunday-Thursday pricing: Adults - $15, Seniors (65+) - $13, Children (3-12) - $12
- Friday-Saturday pricing: Adults - $20, Seniors (65+) - $17, Children (3-12) - $15
- Children 2 and under are free
- The event is held rain or shine. No refunds will be given but tickets purchased in advance may be exchanged for another day.
- Proceeds from the event benefit the Parks Alliance of Louisville, and the 100+ public parks in Louisville.
- To avoid lines, and sold-out nights, purchasing tickets at JackOLanternLouisville.org in advance is strongly encouraged.

Guests are encouraged to bring canned goods for a donation collection for Kentucky Harvest each night of the show.

While planning a trip to Louisville, guests can download a copy of the Louisville Tourism's annual Visitor Guide to help plan a tour around Louisville to see the city's top attractions and bourbon distilleries. Visitors also can get additional city attraction, lodging and dining assistance at gotolouisville.com along with information on the state's current covid-mitigation guidelines.