IRONMAN Returns In 2024 With 70.3 Triathlon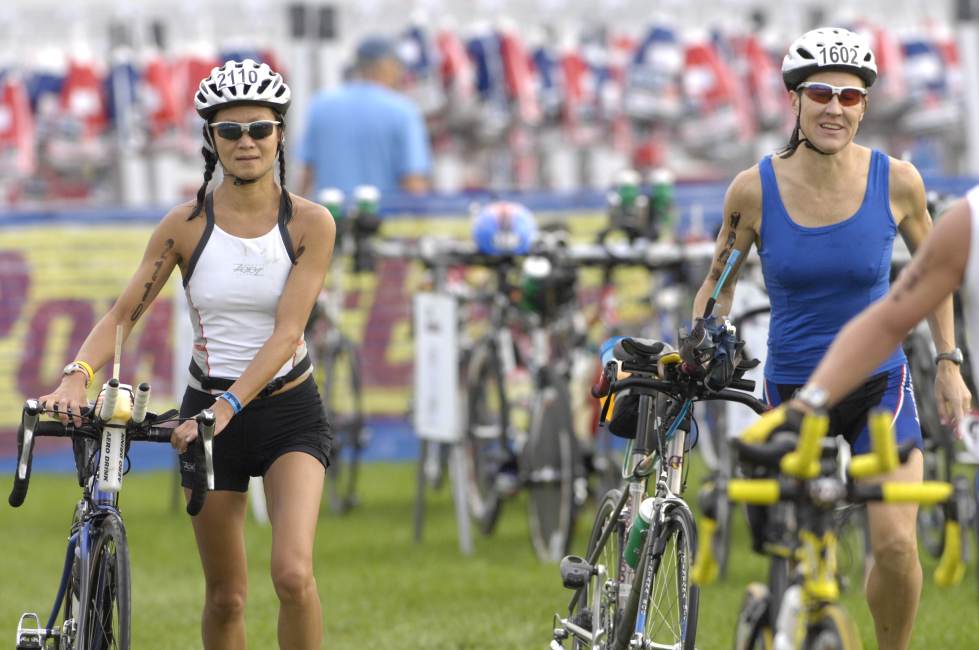 The new IRONMAN® 70.3® Louisville triathlon is scheduled to take place on Sun, Aug. 18, 2024.
LOUISVILLE, Ky. (September 19, 2023) – Louisville will once again host an IRONMAN®-branded event with the new IRONMAN® 70.3® Louisville triathlon scheduled to take place on Sunday, Aug. 18, 2024.

Louisville first hosted a full-distance IRONMAN triathlon from 2007 to 2019 and the new event brings this iconic Kentucky venue back to the IRONMAN 70.3 racing circuit. General registration for the 2024 IRONMAN 70.3 Louisville triathlon will open on Wednesday, Sept 27, 2023, by visiting www.ironman.com/im703-louisville.

The 2024 IRONMAN 70.3 Louisville triathlon will begin with a 1.2-mile downriver swim in the Ohio River, near the same location as the original event. Athletes will then transition at the Great Lawn in Waterfront Park, to a scenic 56-mile bike course leaving Louisville along River Rd. and continuing to the rolling hills and beautiful countryside of Oldham County. The 13.1-mile run will take athletes along the Ohio River and through several beautiful Louisville parks on the way back to an unforgettable finish line experience downtown at Fourth Street Live! just as the original IRONMAN event did.

"We are excited to return to one of our long-standing communities in Louisville, Kentucky," said Eric Atnip, Regional Director for The IRONMAN Group. "After hosting IRONMAN events for so many years, we know athletes will be thrilled to once again enjoy the race experience in this truly unique Kentucky venue. With many of the same course elements as before, we believe the IRONMAN 70.3 Louisville triathlon will be as popular as the previous IRONMAN events. We look forward to working with our partners at the Louisville Sports Commission to produce an unforgettable event that will excite athletes from all over."

"Louisville has been a long-standing partner with the IRONMAN organization, and we are certainly excited to welcome a new event to Bourbon City with the IRONMAN 70.3 debuting in 2024," said Cleo Battle, Louisville Tourism President & CEO. "We know how valuable an IRONMAN-branded event is to our community and trust we will see an immediate return on our investment. Hosting the IRONMAN 70.3 event offers an opportunity to showcase our iconic museums, bourbon and culinary scene while simultaneously filling our city's hotels and attractions. We've truly missed hosting IRONMAN athletes and their families and can't wait to greet them next year."

"It's exciting to welcome IRONMAN back to Louisville, this time with its IRONMAN 70.3 triathlon event," said Louisville Sports Commission President & CEO Greg Fante. "Our community can expect to see exceptional endurance athletes compete at a high level as they swim, bike and run through Louisville and Oldham County. We hope spectators are inspired by the athletes and decide to train so they too can compete.

While planning a trip to Louisville, guests can download a copy of Louisville Tourism's annual Visitor Guideto see the city's top attractions and bourbon distilleries. Visitors also can get additional city attraction, lodging and dining assistance at gotolouisville.com.