I Am Ali Festival Celebrates Second Week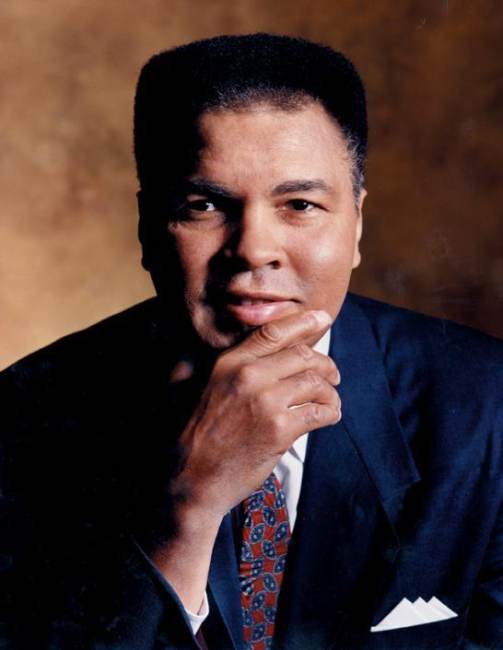 LOUISVILLE, Ky. (June 16, 2017) – The community-wide "I Am Ali" Festival is in its third week, and several events are under way to celebrate "The Greatest," including an "Ali" movie night and a boxing match.
Muhammad Ali is being honored in his Louisville hometown for six weeks. The festival kicked off on June 3 (the one-year anniversary of Ali's passing) and runs through July 15.
Each week, one of his "Six Core Principles" (Confidence, Conviction, Dedication, Respect, Spirituality and Giving), which guided the boxing legend and global humanitarian throughout his life will be celebrated with events, exhibits, programs and discounts. This week's theme was Giving.
Next week (June 18-24), Ali's Respect principle will be in the spotlight. Here's a rundown of some of the events taking place throughout the city:
Four-time heavyweight champion Evander Holyfield will kick off his Real Deal Championship Boxing Series on June 24 at 7 p.m. at Freedom Hall, in partnership with Top Knotch Boxing and Kentucky Venues. The June 24th event is branded as "Evander's Tribute to Ali." Featuring Carlos Negron stepping up to challenge Derric Rossy. In the co-feature, Enrique Collazo faces Steve Martinez. Visit Ticketmaster.com for tickets.
Copper & Kings Brandy Distillery will host a movie night in its outdoor courtyard on June 22 from 7 to 11 p.m. They'll be showing "Ali," starring Will Smith. Food will be for sale at the Butchertown Pie Shop and Ali-inspired cocktails will be available for purchase. Sponsored by the Louisville Film Society. Admission is $6.
In honor of Ali's commitment to excellence and respect for himself and others, the Brown Hotel will host a Roof Garden Yoga Session from 7 to 8 a.m. June 20. Start your day by practicing yoga 16 floors up in the open air overlooking the city. The event is free, but donations are accepted and will be given to charity. Bring your own mat; water will be provided. In case of inclement weather, the yoga session will be held indoors.
The Muhammad Ali Center will host a Health and Fitness Festival on June 23 from 11 a.m. to 3 p.m. Featuring fitness demonstrations, free health screenings and healthy eating tips.
Respect Themed Tours: The American Printing House for the Blind's tours will feature a respect theme. Also, a photo of Ali with Stevie Wonder is on display at the center's museum.
The 21c Museum Hotel will host an opening reception on June 24, starting at 6 p.m., for the new exhibit, "Pop Stars! Popular Culture and Contemporary Art."
Several local venues have Ali-themed exhibits on display during the entire run of the "I Am Ali" Festival, including the Muhammad Ali Center ("Breaking Barriers: Sports for Change" and "Where Inspiration Takes Flight"); the Kentucky Center for African American Heritage ("A Salute to Muhammad Ali: A Life of Inspiration"); Louisville Zoo ("Butterflies N' Bloom"); and the Louisville Slugger Museum & Factory ("Ali & Aaron: United in the Fight"). The Brown Hotel, which features a special Ali suite, has an Ali exhibit on display in the historic hotel's lobby, and is also offering an Ali-inspired lunch and cocktails.
For more information about the "I Am Ali" Festival, visit www.gotolouisville.com/ali/.