Have You Visited This KY Museum?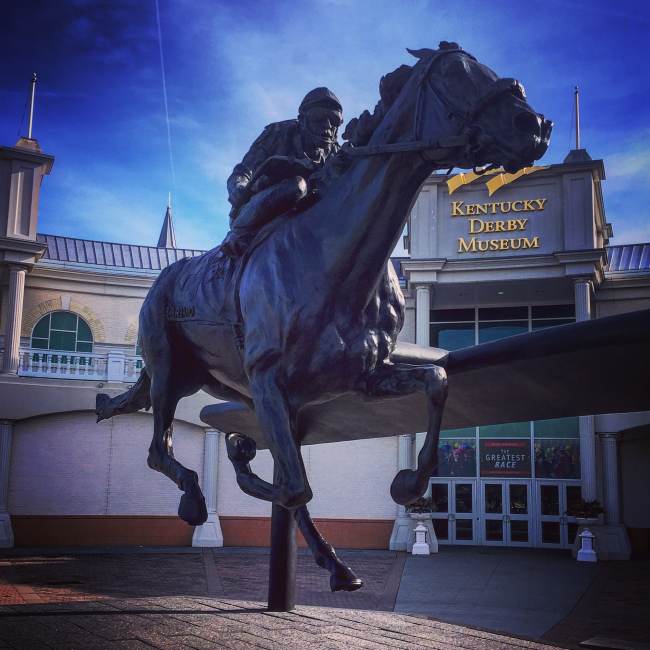 Kentucky Derby Museum celebrates banner year in attendance, retail and events
(October 10, 2019) – Kentucky Derby Museum is celebrating historic growth, with attendance rising 11% in its fiscal year. The Museum saw 242,841 visitors come through the doors, an increase of 23,843 visitors from the previous fiscal year, which runs from October 1 to September 30. The Kentucky Derby Museum Gift Shop also saw an increase in sales of 13%.
Other impressive figures over the last fiscal year:
Kentucky Derby Museum has sold 6,928 Mint Julep glasses
Served 7,127 Mint Juleps through catering and Derby Cafe Express
Hosted 350 events, including rehearsal dinners, weddings, corporate events and more
Sold 3,156 hats & fascinators in gift shops inside the Museum and The Churchill Downs Store
Guided 7,835 tours at historic Churchill Downs
"The Kentucky Derby Museum is one of the city's iconic attractions drawing both leisure and convention travelers looking for an authentic Louisville experience," Karen Williams, President & CEO of Louisville Tourism said. "This celebratory milestone is a testament to how well the Museum serves our visitors with one-of-a-kind opportunities to enjoy the thrills and traditions of the legendary Kentucky Derby."
In October 2018, Kentucky Derby Museum completed a $6.8 million expansion project, the largest since the Museum was built in 1985. The expansion project was instrumental in the spike in attendance. This project created and renovated a total of 16,000 square feet of new event space, exhibit areas, and a floor of administrative offices and meeting rooms. The new exhibit spaces featuring legendary trainers D. Wayne Lukas and jockey Bill Shoemaker brought in thousands of interested visitors, while our flexible indoor and outdoor event spaces piqued the interest of brides and the corporate world. With the addition of the new event spaces, the number of events held at the Museum spiked 27%.
"Kentucky Derby Museum is in a great position to continue this momentum," said Patrick Armstrong, President & CEO. "Our $6.8 million expansion is a hit with visitors, and proving to be a fruitful investment in our success and future. We are proud of our hard work and look forward to breaking more records ahead! We are grateful to continue sharing the rich history of the Kentucky Derby with the Kentuckiana community and the world."
Kentucky Derby Museum continues to grow, adding specialty tours, like the Horse Farms Tours and a new Fire & Bourbon Dinner.