Halloween Attraction Shifts Gears, Creates Drivable Experience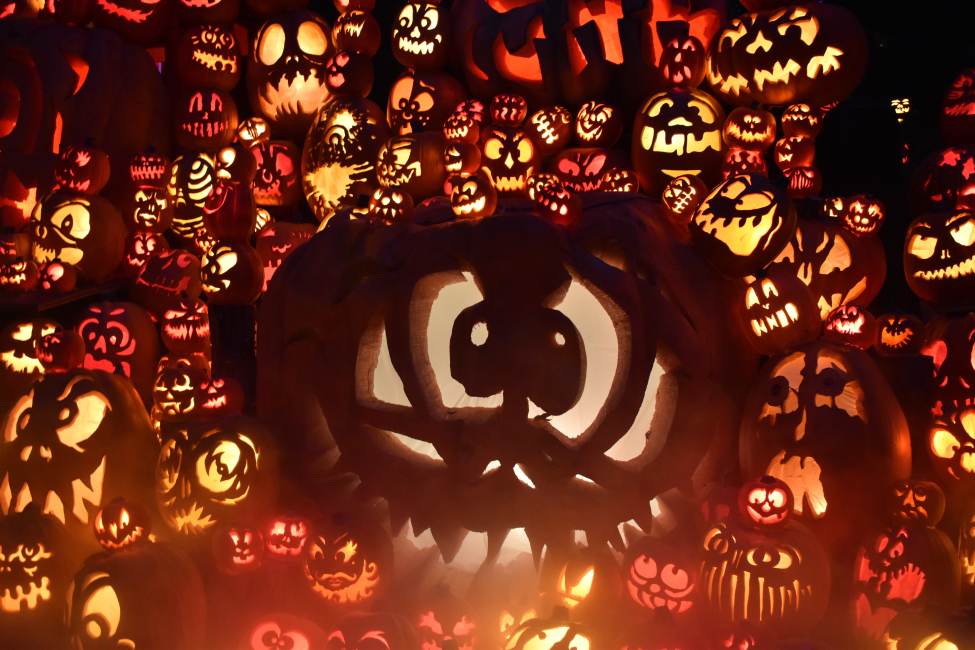 Jack O' Lantern Spectacular returns to Louisville's Iroquois Park for eighth year
LOUISVILLE, Ky. (September 22, 2020) – The ever-popular Jack O' Lantern Spectacular is returning to Louisville this year with a new driving course instead of the pedestrian path, adhering to public health guidelines.

Now in its eighth consecutive year in south Louisville's Iroquois Park, more than 5,000 artistically carved pumpkins will greet visitors from October 1 through November 1, 2020. This year's drivable experience requires one ticket price per carload, serving as admittance through the pumpkin-lit road course. Of the 5,000 pumpkins used for the attraction, organizers estimate 95% are grown on regional farms.

This seasonal event has previously been named the "No. 1 Halloween Event in the Country" by Country Living Magazine. This year's theme 'A Hitchhiker's Guide to Magical Places," will feature special places mirrored from reality and fictional stories. Guests will weave their way through the woods with themed vignettes set to music. Attendees will be transported from the ocean depths to outer space; from the Wild, Wild, West to a Bavarian Village; or from Mt. Olympus to a tropical rainforest.

"The Louisville Parks Foundation and our production company, Passion for Pumpkins, knew we had to plan this year's event differently, keeping everyone's health and safety top-of-mind," said Brooke Pardue, CEO of the Louisville Parks Foundation. "As a drive-thru, attendees can still enjoy this fall tradition from the safety and comfort of their vehicles."

Additionally, a special sensory night will be held on Sunday, November 1. Designed for those with Autism Spectrum Disorders (ASD) and sensory processing differences and their families, from 5:00 – 6:00 pm, pumpkins will light up the woods, but there will be no music or special effects.

The trail is open from dusk until 11 p.m., Sunday through Thursday, and until midnight on Friday and Saturday nights. Tickets are $35 for cars, minivans and SUVS (no motorcycles) while passenger vans, limos and RVs are $50 per carload. Due to COVID-19, no food or concessions will be sold at this year's event.

Group tours are offered with an additional experience of a ride on Trolley de'Ville to enjoy the show, up close and personal. Proceeds from the event benefit the Louisville Parks Foundation.

Jack O' Lantern Spectacular is produced by the Louisville Parks Foundation and the Iroquois Amphitheater in conjunction with Passion for Pumpkins, a multimedia production company with more than 30 years of experience in redefining fall by transforming any landscape into an illuminated organic gallery.

Tickets may be purchased for specific nights at the Iroquois Amphitheater Box Office or online at www.jackolanternlouisville.com, however please note the event is cashless if purchased in-person. Groups of 20 or more can purchase advance tickets by emailing Lisa Norkus at lnorkus@louisvilleparksfoundation.org. Group tickets are discounted at $12 Sunday through Thursday. The event is held rain or shine. No refunds will be given, but advanced purchased tickets may be exchanged for another day.

The production company, Passion for Pumpkins, also orchestrates the Winter Woods Spectacular, held November 28-December 31 this year as a driving LED light attraction as well.