Explore Louisville's Up-and-Coming Neighborhoods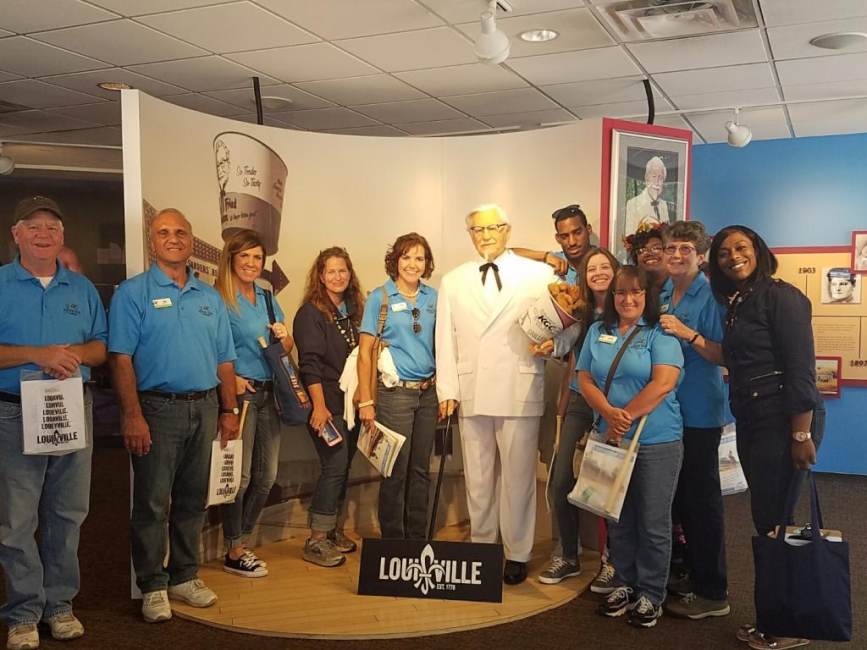 Free Walking Tours Provided by Louisville Tourism
Home to more than 200 unique neighborhoods, Louisville offers a variety of places to see and explore. This October, Louisville Tourism is providing free walking tours to the public at three up-and-coming neighborhoods – Downtown Louisville, Shelby Park and Portland.
Locals and visitors can enjoy the 75-minute tours led by a neighborhood ambassador who will provide historical and architectural anecdotes about the area.
Downtown neighborhood tours depart from the Louisville Visitor Center (4th and Jefferson Streets) and cover around 10 blocks. Participants will experience Whiskey Row, Fourth Street, Museum Row and the Civic District. Downtown tours are available October 4, 9 and 23 at 10:30 a.m.
Shelby Park tours will meet at the Shelby Park Community Center (600 E. Oak St.) and are available Sunday October 7 at 1:30pm and 3:30 p.m. Named after Kentucky's first Governor, Shelby Park has been part of Louisville's history since the 1880s, but has recently seen many new developments, including the Logan Street Market set to open in early 2019.
Founded in 1811, Louisville's Portland neighborhood was the site of the city's first trolley car line and is still the home of Louisville's oldest wood-frame structure, the Squire Earick House, built in 1815. The Portland neighborhood walking tour is available on Saturday October 13 at 2 p.m. and will kickoff from the Portland Museum (3305 Northwestern Parkway).
Advanced reservations for all tours are required and can be placed by visiting GoToLouisville.com/SpiritedCity.
For the Downtown tours, you can also reserve a spot by calling the Louisville Visitor Center at 502.379.6109; walk-ins are taken based on availability. Tours are subject to change due to weather and availability.
end