Celebrating Louisville's Hospitality Community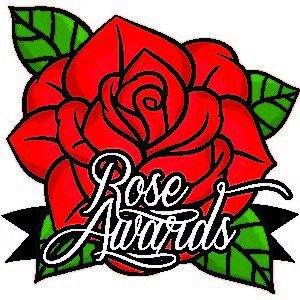 Outstanding and vital front-line employees among award recipients
LOUISVILLE, Ky. (October 29, 2021) – Louisville Tourism honored the hospitality industry's brightest stars at the return of the annual meeting and awards ceremony on Thursday, October 28. Celebrating its 29th year, the event recognizes hardworking front-line representatives of the hospitality industry who make Louisville a successful destination city. More than 500 distinguished guests and tourism professionals attended the event held at the Galt House Hotel. The evening affair was emceed for the 12th time by long-time local media personality Joe Arnold.

The highlight of the ceremony was the presentation of the ROSE (Recognition of Service Excellence) Award winners. These awards are given to exemplary employees in the hospitality industry in various areas - both front-line and behind-the-scenes. There were 45 finalists this year. A video montage of some of the finalists can be found at https://youtu.be/kAUUmpGmggs.

The 2021 ROSE Award winners are:
Accommodations: Kristyn Hall, Aloft Louisville Downtown
Attractions: Linda Alexander, Kentucky Derby Museum
Behind-the-Scenes: Amin Pupo Sr., Louisville Marriott Downtown
Culinary Arts: Princess Joy Rich, AJS Hotels
Dining & Spirits: Juan Gonzalez, The Village Anchor
Event Services: Shawn Hensler, Kentucky Venues
Hotel Services: Charlie Davidson, Crowne Plaza
Leadership Excellence: Liz Miller, 610 Magnolia
Rising Star: Dominique Owens, Omni Resorts Louisville
Transportation: Tim Hagan, Kentucky Bourbon Boys
Volunteer: Bri Hlava, the LEE Initiative

The Louisville Hotel Association sponsored the "Spirit of Hospitality" Award, recognizing an "overall service champion," which was presented post humorously to Robert Kurtis Thomas, Sous chef for River House Restaurant and Raw Bar. His family received a $1,000 cash prize.

Each honoree was greeted on stage by Louisville Mayor Greg Fischer and Louisville Tourism President & CEO Cleo Battle. Winners received swag which included a TruWood watch, Evan Williams custom labeled bourbon bottle, four guest passes to area distilleries, a one night stay at the Marriott Louisville Downtown and dining for two at Porch Kitchen & Bar, a ROSE Award pin to wear, as well as a beautiful custom glass award by Flame Run.

The Dan Mangeot Lifetime Achievement Award was presented to Anne Jewell, who just retired from the Louisville Slugger Museum and Factory after 21 years of service. This award is given to an individual who has made significant contributions to the advancement of tourism and has a history of supporting the hospitality industry throughout his/her professional lifetime.

The Unity Award recognizes outstanding achievement in the promotion of kindness and unity in the hospitality industry. This year's recipient's are The Lee Initiative co-founders Edward Lee and Lindsey Ofcacek.

The Partner of the Year Award is presented to the person or organization who worked the hardest to advance Louisville Tourism in their efforts. This year's recipient is Lynn Family Stadium, recognizing Brad Estes, Soccer Holding LLC/Lou City FC, Eric Granger, ASM Global and Dr. Mark Lynn and Cindy Lynn for their perseverance and collaboration in the opening of a top-tier stadium that is now a permanent home to Louisville City FC and Racing Louisville FC.

The Ambassador Awards were given to individuals who have significantly contributed to Louisville Tourism's sales and service initiatives by helping to retain and bring convention business to Louisville. The 2021 recipients include the following:

Althea Jackson, Andrea Meriwether, Aukram Burton, Brian West, Brianna Williams, CheRhonda Greenlee, Clestine Lanier, David Tandy, Esq, Dr. Shervita West, Eric King, George Harrison, Hosea Mitchell, Jamar Mack, Jecorey Arthur, Keith Joy, Kendall Boyd, Kimberly Clay, Lamont Collins, Latina Haley, Leondra Gully, Michael & Andrea Ford, Michael Gray, Michele Edison, Nachand Trabue, Shawn Sommerville, Tawana Bain, Valerie Terry, Waymen Eddings, Jeff Crowe, Ben Moore, Chris Hartman, Mike Shouse, Lisa Gunterman, Joshua Mckee, Mollie Hanrahan, Laura Cole, Kerri Schelling, Dr. Kimberly Kent, Jonathan Lowe, Robert Moore, Deb Davies, Harold Collins, Pauline Roberts, Joy Campbell, Steve Kurowsky. Steve Smith and Jeanne Hilt.

"It is an honor to publicly thank our community members who work tirelessly to make Louisville a special place to live, work and visit. They are the many reasons our city stands out among other destinations in hospitality and service," said Cleo Battle, Louisville Tourism President & CEO. "They are making a difference and contributing to the economic vibrancy of our city by creating a positive experience for our visitors."

The travel and tourism industry is the third largest industry in Louisville, currently supporting over 57,000 jobs in the city area.

Sponsors of the event include the Galt House Hotel, Huber Winery & Orchards and Starlight Distillery, Derby City Gaming, Fleur de Lis Events & Design LLC, Hatfield Media, Louisville Hotel Association and Shmoop It.