Celebrating Louisville's Black History & Heritage in June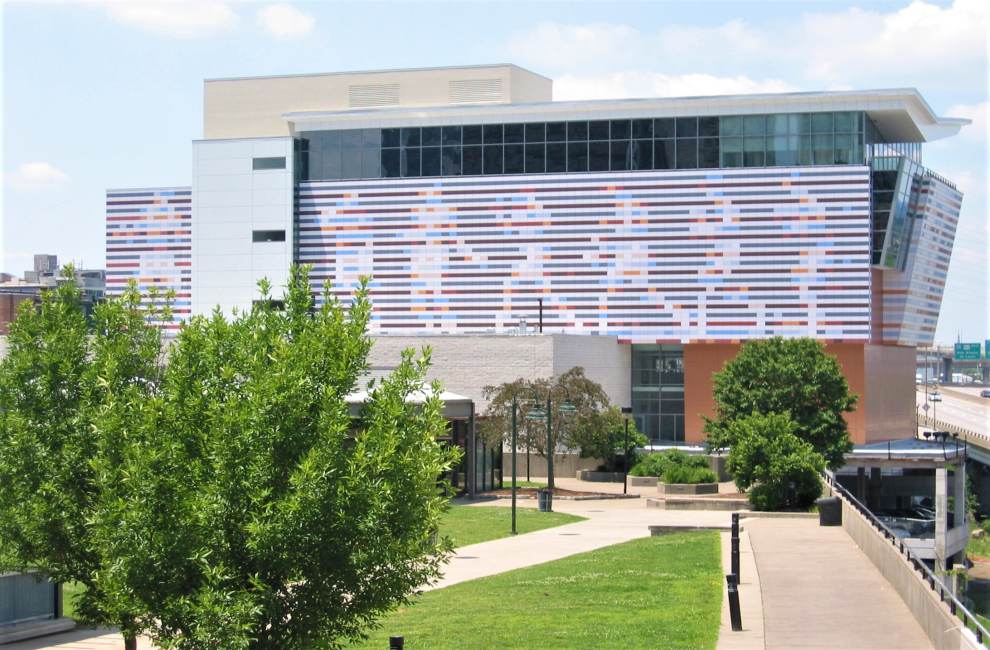 The Unfiltered Truth Collection, along with these additional upcoming June events, offer a variety of ways to celebrate Black history and heritage in Louisville:
LOUISVILLE, Ky. (June 1, 2021) – Just five years ago, all eyes were on Louisville as the city came together to pay homage to 'The Greatest' as Muhammad Ali was laid to rest in historic Cave Hill Cemetery. To preserve his memory in the year after his passing, Louisville Tourism launched the Footsteps of Greatness self-guided tour, marking key spots around the city - including his childhood home, elementary school and training gym.

Furthering his legacy, some of Louisville's top attractions have created immersive programming that tells more of the city's Black heritage stories. Marketed by Louisville Tourism as the "Unfiltered Truth Collection", special curated tours share the untold stories of some of the extraordinary people that contributed to the Louisville experience as we know it today – especially throughout the city's signature industries of baseball, bourbon and horseracing.

The Unfiltered Truth Collection, along with these additional upcoming June events, offer a variety of ways to celebrate Black history and heritage in Louisville:

Blank Slate Monument, June 2-7:
A traveling art monument will start a national summer tour of cites in the South and Midwest in Louisville. Acclaimed Ghanaian artist Kwame Akoto-Bamfo will be present on June 2 for a meet and greet. The statue, available to the public through June 7 before continuing on to other cities, is anticipated to inspire conversations about social justice and promote community healing and unity thought dialogue. The monument will be available to see during the hours the Kentucky Center for African American Heritage is open and is free to view. More info: https://blankslatemonument.com.

Ali Festival, June 3-13:
Commemorating the fifth anniversary of Muhammad Ali's passing, the Festival, taking place June 3-13, aims to provide inspiration, education and entertainment through a multitude of events over 10 days that generate a sense of unity, justice and a rebirth of "The Greatest's" Louisville hometown. More info: alicenter.org/ali-fest.

Roots 101 African American Museum, grand opening June 12:
The mission of this new museum is to promote understanding and inspire appreciation of the achievements, contributions and experiences of African Americans using exhibits, programs and activities to illustrate Black history, culture and art. Roots 101 will showcase local and national artifacts as a museum dedicated to telling the story of the African American journey from Africa to all ports in between. More info: roots-101.org.

Juneteenth, June 19:
Fourth Street Live! will showcase nearly 50 African American vendors at this all-day street fair. Both a commemoration and a celebration, this event will feature live musical performances by a variety of national and Louisville based acts. COVID-19 vaccinations will be also available on site to help with community outreach.

(Un)Known Project, June 19:
Public art installation unveiling to support learning, healing, reflection, reconciliation and action by telling the stories of both known and unknown Black men, women and children that were enslaved and hidden figures in Louisville. The Project is a collaboration between artist-led nonprofit IDEAS xLab, the Frazier History Museum, Roots 101, various departments within Louisville Metro Government and will incorporate Louisville's history and heritage to create limestone benches, poetry, photography, and arts-based experiences along the Ohio River. More info: ideasxlab.com/unknown.

Make planning a visit to Louisville easy with help from the Louisville Visitor Guide. Download a copy of the guide to help plan your itinerary around Louisville's top experiences. Travelers also can get attraction, lodging and dining assistance at www.gotolouisville.com along with information on the state's current covid-mitigation guidelines, which change June 11th.