Celebrate Louisville's Official Cocktail for a Fortnight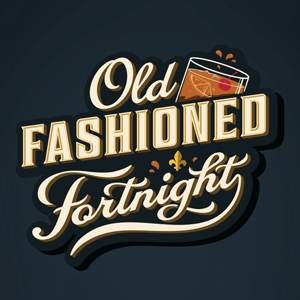 Every June Bourbon City commemorates its signature drink with two weeks of events and specials.
LOUISVILLE, Ky. – Move over Mint Julep, it's time to celebrate Louisville's official cocktail, the Old Fashioned. Proclaimed the city's official cocktail in 2015 by Mayor Greg Fischer, Old Fashioned Fortnight highlights the Pendennis Club original during the first two weeks of June via events, tastings and specials. Kicking off on June 1, the anniversary of Kentucky's statehood, and culminating on National Bourbon Day, June 14, the fortnight of festivities underscores Louisville's whiskey history and booming bourbon culture.

Here are some ways to participate in Old Fashioned Fortnight June 1-14:

Build Your Own Old Fashioned – Join resident Thoroughbreds inside Barn6 at Hermitage Farm for a farm to cocktail experience only found in Kentucky. Learn to craft your very own signature Old Fashioned as instructors unfold the tasty tale of the drink's origin while using ingredients sourced directly on site. Class dates can be found here. Or, join Old Forester's Master Taster, Jackie Zykan, and a Frazier History Museum Certified Bourbon Steward as they guide you through making a traditional Old Fashioned and help you put your own twist on the crafty cocktail while providing some fascinating history along the way. You availability for the Frazier's Craft Your Own Cocktail Experience, here.

The Ideal Bartender Experience: Head to Evan Williams Bourbon Experience's secret Speakeasy as an actor portraying Louisville native Tom Bullock takes you back in time to the prohibition era for a guided Bourbon tasting. Bullock was the first Black American to write and publish a cocktail book and tended bar at the Pendennis Club, where the Old Fashioned first originated. Book tours online, limited availability for June 1-14.

Urban Bourbon Trail®: Download the new Urban Bourbon Trail® digital passport and visit some of Louisville's best local Bourbon bars and restaurants, all of which are offer their own twist on the Old Fashioned cocktail. Bourbon enthusiasts who check in at six locations earn a free T-shirt. Click here for more information.

The Louisville Visitor Center (301 S. Fourth St.) will celebrate by offering 25% off bourbon-themed merchandise (with some exclusions) June 1-14. Additionally, visitors will receive a free Bourbon hat on National Bourbon Day (6/14), with the purchase of $25 or more while supplies last. Join a free Whiskey Walking Tour on June 8th for a guided tour around downtown highlighting Bourbon City's rich whiskey history and booming bourbon culture. Book a Whiskey Walking Tour online here.

For additional ways to celebrate Old Fashioned Fortnight, a more detailed history of Tom Bullock, and recipes on how to create the cocktail visit OldFashionedFortnight.com.