Celebrate Louisville's Official Cocktail for a Fortnight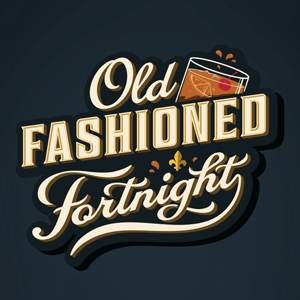 Bourbon City commemorates its signature drink with two weeks of specials and events
LOUISVILLE, Ky. (June 1, 2023) – Move over Mint Julep, it's time to celebrate Louisville's official cocktail, the Old Fashioned. Proclaimed the city's official cocktail in 2015 by former Mayor Greg Fischer, Old Fashioned Fortnight highlights the Pendennis Club original during the first two weeks of June via events, tastings and specials. Kicking off on June 1, the anniversary of Kentucky's statehood, and culminating on National Bourbon Day, June 14, the fortnight of festivities underscores Louisville's whiskey history and booming bourbon culture.

Here are some ways to participate in Old Fashioned Fortnight June 1-14:

Craft Your Own Cocktail at the Frazier History Museum: The Frazier History Museum and Old Forester are teaming up to showcase Louisville's official cocktail, the Old Fashioned. Led by Certified Bourbon Stewards, this unique experience guides visitors through making a traditional Old Fashioned with a unique twist while providing some fascinating history about the locally invented libation. Classes are for Bourbon beginners and aficionados alike and can be booked Monday-Saturday, online here.

The Ideal Bartender Experience: Head to Evan Williams Bourbon Experience's secret Speakeasy as an actor portraying Louisville native Tom Bullock takes you back in time to the prohibition era for a guided Bourbon tasting. Bullock was the first Black American to write and publish a cocktail book and tended bar at the Pendennis Club, where the Old Fashioned was purported to be invented. Book tours online. Limited availability June 1-14.

Barrels & Billets: One of Main Street's newest Whiskey experiences takes place just next door to the Louisville Slugger Museum & Factory where you can embark on your custom bourbon experience. Sample up to six different flavor profiles and build your own custom bottle of whiskey suited to your personal taste. If you love your newly created concoction, you can purchase your own bottle after the experience. Find tour times here.

Whiskey Row Walking Tour: Take a guided tour around Louisville's famed Whiskey Row, which has been home to local distilleries since the 1800s. A place where famous Bourbon barons like "Pappy" Van Winkle, Evan Williams and many more were instrumental in the city of Louisville's positioning as a major whiskey producer. The walking tour includes stops at different distilleries along Whiskey Row to sample well-known bourbons. Find available dates here.

For additional ways to celebrate Old Fashioned Fortnight, a more detailed history of Tom Bullock, and recipes on how to create the cocktail visit OldFashionedFortnight.com.