Calling All Makers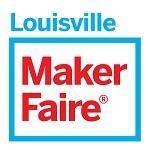 FirstBuild and University of Louisville bringing largest Maker Faire Festival to Louisville
LOUISVILLE, KY (May 20, 2019) – Louisville will be the site of the largest gathering of inventors, creators and makers according to the organizers of the September 28-29 Maker Faire, bringing an anticipated crowd including inventors, students, engineers and artists from across the region.
Maker Faires are fun, engaging events showcasing makers and their projects. The event will be free, held on University of Louisville's Belknap Campus and will include spectacle acts, exhibitions, competitions, hands-on workshops, speakers, musical performances and more.
"Hosting our city's first full-feature Maker Faire is an example of how businesses and organizations are working together to drive innovation, and a reflection of the budding tech sector and thriving art scene that have gained momentum in Louisville and across the region," said Larry Portaro, president of FirstBuild.
The event is supported by University of Louisville, GE Appliances, Jefferson County Public Schools Louisville Metro Government and Louisville Tourism.
Similar faires have been held in cities across the globe since 2006. Louisville has hosted a smaller-scale, single-day mini-maker faire for the past six years.

Organizers are seeking makers, sponsors and volunteers to contribute to the success of the event. Makers can sign up to provide an exhibit, presentation, performance, workshop or demo. For more information about all event opportunities, visit https://louisville.makerfaire.com.
If you are planning a visit to Louisville for the Maker Faire, Louisville Tourism provides several planning resources, including suggested itineraries at GoToLouisville.com/myexperience, the monthly Lookin' at Louisville video series, a searchable list of events at www.gotolouisville.com, a free Louisville Visitors Guide and complimentary hotel booking service via 1-888-LOUISVILLE.