Buzzing Burlesque Show To Headline Mercury Ballroom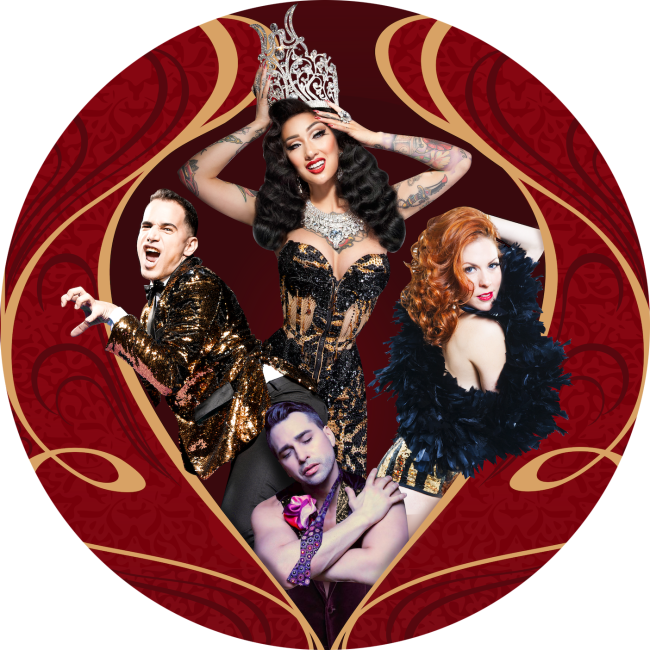 Bourbontown Burlesque To Host Local Festival With World-renowned Entertainment
LOUISVILLE, KY (January 7, 2020) – Fresh off a celebrated performance that left the standing-room audience of two local hotel openings wanting more, Bourbontown Burlesque will headline three days of entertainment celebrating the timeless culture of live burlesque.
The Bourbontown Burlesque Festival seeks to bring its audience into a shared experience that only live entertainment can produce. Performers from a variety of talents were hand selected to create a moving and theatrical stage show that feels vintage and modern all at once.
The Bourbontown Burlesque Festival will take place at the Mercury Ballroom on January 24-25, 2020. The annual event is in its third year, featuring two days of variety entertainment and offering the best in today's burlesque scene. Bourbontown will showcase multiple Burlesque Hall of Fame title holders including the reigning 2019 Queen of Burlesque to share one stage for a memorable show.
Doors open at 7pm with the show starting at 8pm. Tickets are available on Eventbrite and start at $35 General Admission with additional sections available. There is a price break on GA for both nights purchased.
The producers of Bourbontown Burlesque are long time married performers Tom Foolery and Holly Harvest. They have performed at multiple venues over the past three years and promise the Mercury Ballroom shows are always highlights.
"We have been creating these shows under this name for three years now, and it's been our own personal investment," says Harvest. "This show is huge, and we have a lot going into it. Live entertainment is something special and magical. If we have proven anything this year, it is that if you give us a chance to show you something different, you will not regret it."
Tom Foolery, who regularly emcees the shows, says that his favorite part is watching the crowd react to the different acts they put on stage. "There have been moments after a performance that I have to bring the crowd together again because they are all recovering from collectively losing their minds from what just happened," he explains. "Whether it was an incredible aerialist, a comedic drag queen, or whatever else we can find to blow people away, the audience can expect the unexpected."
The headliners for the festival are international entertainers Frankie Fictitious, Jett Adore, Gigi Bonbon, and Tito Bonito. They are each Burlesque Hall of Fame title holders and hail from across the country including LA, New York, and New Orleans. Friday night's show will be hosted by Loleezbo, a renowned dynamic comedic duo.
Each night is an original show featuring performances from each headliner plus an entirely different cast from all over the country. The festival also features a variety of workshops hosted by the performers for anyone interested in dabbling in the art of burlesque. These workshops will be hosted at Bravo Dance Studio.
More information at Eventbrite: www.bourbontownburlesquefestival.eventbrite.com