BrickUniverse Lego Show Returns This Weekend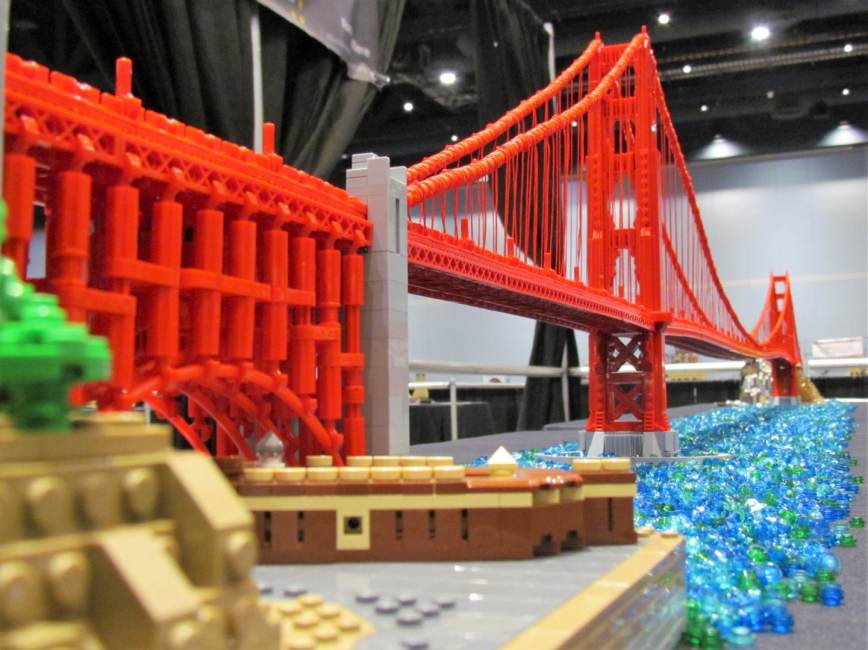 Louisville's annual fan show brings LEGO masterpieces
LOUISVILLE, Ky. (January 18, 2022) – Having built a fanbase in Louisville, the BrickUniverse LEGO Fan Convention will return for the fifth year with its popular convention at the Kentucky International Convention Center on January 22 and 23. Lego fans can expect new LEGO displays and attractions for this year's event.

The featured LEGO artists have spent the last year building new LEGO masterpieces and are looking forward to showing off their new works to attendees. There will be hundreds of new LEGO creations for attendees to see. Past fan-favorites who will be returning to display include professional LEGO artists Jonathan Lopes of San Diego, Rocco Buttliere of Chicago, and Lia Chan of Dallas.

Organizers are limiting tickets for the event amid COVID-19 protocols and are predicting the event could sell out so purchasing tickets in advance is highly recommended.

Show organizers are taking additional steps for this year's event to replace several interactive attractions and building zones with added LEGO displays as well as implementing reduced capacity and timed sessions each day of the event. Face masks will be required at all times and increased event and aisle spacing will be in effect to encourage social distancing.

BrickUniverse attractions include:

- LEGO Cities and Train Displays

- LEGO STAR WARS Displays: including massive interactive Mustafar display

- World Landmarks in LEGO: Including the Golden Gate Bridge, Vatican City, London cityscape, Chicago cityscape, and Mount Rushmore

- LEGO Castles

- LEGO Superhero Creations: Batman, Spiderman, Captain America

"We are so excited to be returning to Louisville, Kentucky for our fifth year," said Greyson Beights, who started BrickUniverse in 2015 when he was 14 years old. "BrickUniverse is an event that families can expect come to year in and year out. In the past, we have inspired thousands of local families to build and create -and we look forward to continuing that each year."

Tickets are available for $15 online for both days at www.brickuniverse.com/louisville. The time sessions for each day are 9:30am-12:30pm and 1:00-4:00pm.

Planning a trip to Louisville? Guests can use Louisville Tourism's annual Visitor Guide to help plan an itinerary around Louisville's top experiences. Travelers also can get attraction, lodging and dining assistance at www.gotolouisville.com along with information on the state's current covid-mitigation guidelines.