Branching Out With Louisville's Outdoor Attractions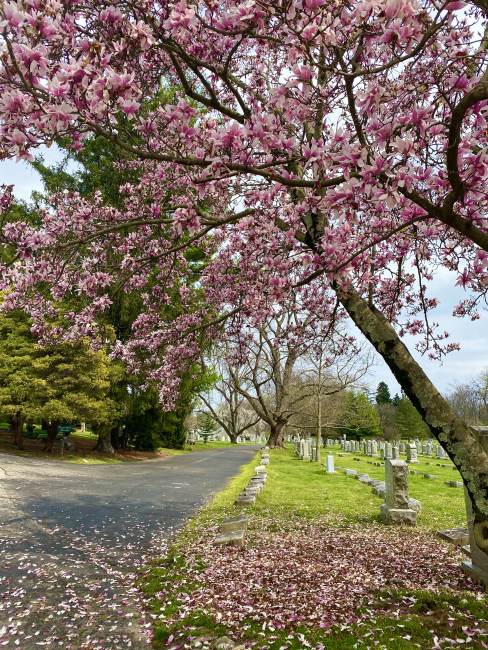 With the arrival of spring, it's the perfect time to branch out from the typical indoor tour and enjoy a stroll through these urban escapes, outdoor gardens, arboretums and more in Louisville.
Cave Hill Cemetery
A 296-acre Victorian era cemetery and arboretum that is the final resting place of many notable Kentuckians including Colonel Sanders, Muhammad Ali and George Rogers Clark. The cemetery, containing military graves, is listed on the National Register of Historic Places. This accredited arboretum has a burgeoning collection of over 600 different tree and shrub species. Maps are available online as well.


Big Four Bridge
This railroad turned pedestrian bridge was completed in 1895 and is a half-mile span across the Ohio River, linking Louisville Waterfront Park to Jeffersonville, Indiana over the Ohio River. It was included in the original Waterfront Master Plan as a pedestrian bridge. The bridge opened to the public in February 2013, and it averages more than 1.5 million visits per year. Each evening from around sunset until 1:00 a.m., a program of LED lighting provides motion and color to the structure of the bridge.
Bernheim Arboretum and Forest
This educational and recreational preserve consists of over 14,600 acres of natural forest with a beautiful 600-plus acre arboretum. There are 32 miles of hiking trails and 16 miles of paved road for biking, three lakes, picnic areas, educational programming and family events throughout the year.

To commemorate the 90th anniversary, Danish artist Thomas Dambo constructed three Forest Giants. The massive sculptures, created using wood and a variety of other sustainable materials, can be found along a two-mile loop trail encompassing the arboretum.

Waterfront Botanical Gardens
The first phase, a 23-acre, urban botanical garden, opened in Louisville's Butchertown neighborhood October 2019 with The Graeser Family Education Center, a 6,000-square-foot center which serves as an introduction to both the beauty and sustainability of the surrounding gardens. Subsequent phases planned include a hillside amphitheater next to a Children's Garden, a small arboretum and an outdoor event lawn, called the Beargrass Lawn, the Conservatory and Beargrass Creek.

Yew Dell Gardens
The former home, garden and commercial nursery of the late nursery industry leader Theodore Klein. Starting in 2001 and continuing to today, his unique collection of rare garden plants, display gardens, and unique architectural features have been developed into a major horticultural display, education and research center. Signature garden features include a formal topiary gardens, traditional English Walled Garden and Serpentine Garden.

Mega Caverns
A former limestone mine, the cave stretches under parts of the Watterson Expressway and the Louisville Zoo. The cavern is used for business, storage, recycling, and tourism, with offerings including tram-guided tours, zipline tours, a ropes course, a mountain bike park, and an annual holiday lights display. Due to its support structures, it is classified as a building and is the largest building in Kentucky.

Louisville Zoo (temporary exhibit through May 30, 2021)
Returning after a popular run, the Louisville Zoo will play host to Wild Lights, one of the largest Chinese lantern festivals in the nation. Guests can stroll through the Zoo as they walk a path featuring 65 larger-than-life illuminated displays made up of more than 2,000 silk-covered lantern pieces that are lit by more than 50,000 LED lightbulbs. Highlights include a 131-foot-long dragon, a color-changing panda tree and a two-story shark tunnel.

Louisville Tourism's annual Visitor Guide has just been published in time for the spring and summer travel season. Download a copy of the guide to plan your complete itinerary in Bourbon City. Travelers also can get attraction, lodging and dining assistance at www.gotolouisville.com including the state's covid-mitigation guidelines. Free travel advice and planning is also available with a live agent at 1-800-LOUISVILLE during regular business hours.