Luxury Bourbon Adventure with Helicopter Transportation Coming to Louisville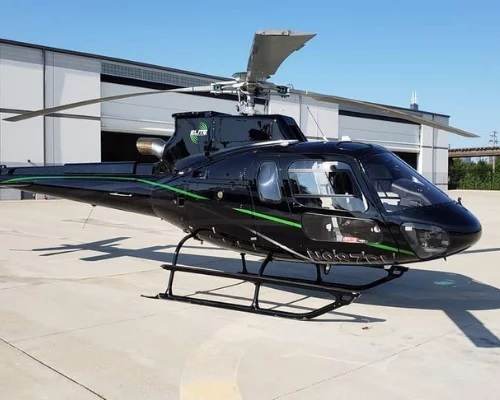 Mint Julep Experiences Bring Exclusive partnerships with Maker's Mark, Jack Daniel's, Omni Hotels, and Elite Rotorcraft Helicopters.
Louisville, Ky. (June 8, 2022) – Family-owned touring company Mint Julep Experiences recently announced, "Roll Out The Barrel," a high-end spirited adventure soon to be atop any die-hard bourbon fan or whiskey connoisseur's bucket list. Partnering with four of the country's most premium brands, guests will have the opportunity to fly privately to-and-from either Louisville or Nashville via Elite Rotorcraft Helicopters to world-famous distilleries, Jack Daniel's or Maker's Mark, for a private barrel selection and behind-the-scenes experience only available to Mint Julep guests. To complete the package, all guests will stay in the heart of downtown and enjoy stunning views from the luxurious Omni Hotel - Nashville or Omni Hotel - Louisville.

Mint Julep Experiences will also handle the dining itinerary on behalf of the guests and coordinate black car transportation throughout the trip, including to a private airport where guests will take a helicopter flight to and from the distillery of their choice: Jack Daniel's Distillery in Lynchburg, Tn. or Maker's Mark Distillery in Loretta, Ky.

Details on both distillery experiences are outlined at the links below:

- Jack Daniel's Tennessee Whiskey's "Roll Out The Barrel" Experience
- Maker's Mark Kentucky Bourbon's "Roll Out The Barrel" Experience

"This is the ultimate luxury package for any Bourbon or Whiskey enthusiast, and we are honored to be working with the market leaders in the industry to provide this once in a lifetime offering." said Sean Higgins, owner of Mint Julep Experiences.

The "Roll Out the Barrel" package cost from Nashville is $38,000 for a party of up to four, double occupancy. The "Roll Out the Barrel" package cost from Louisville is $42,000 for a party of up to four, double occupancy. To inquire about booking and availability, please contact Mint Julep Experiences at chasta@mintjuleptours.com.

ABOUT MINT JULEP EXPERIENCES – Mint Julep Experiences is changing the way you experience Kentucky and Tennessee. Since 2008, Mint Julep has created handcrafted, premium adventures to the Kentucky Bourbon Trail®, Tennessee Whiskey Trail®, legendary horse farms, historic landmarks and rich culinary destinations. With offices in Louisville, Kentucky and Nashville, Tennessee, Mint Julep plans authentic getaways discovering the living history of the South in comfort, luxury and style. Named one of Condé Nast Traveler's "Best Guided Drinking Tours in America," the family-owned experiential tour company utilizes deep expertise, long-term partnerships, and complete hospitality services for hassle-free ventures for any size group. For more information, visit mintjuleptours.com.