Bourbon Headliners Announced for 2nd Bourbon & Beyond Festival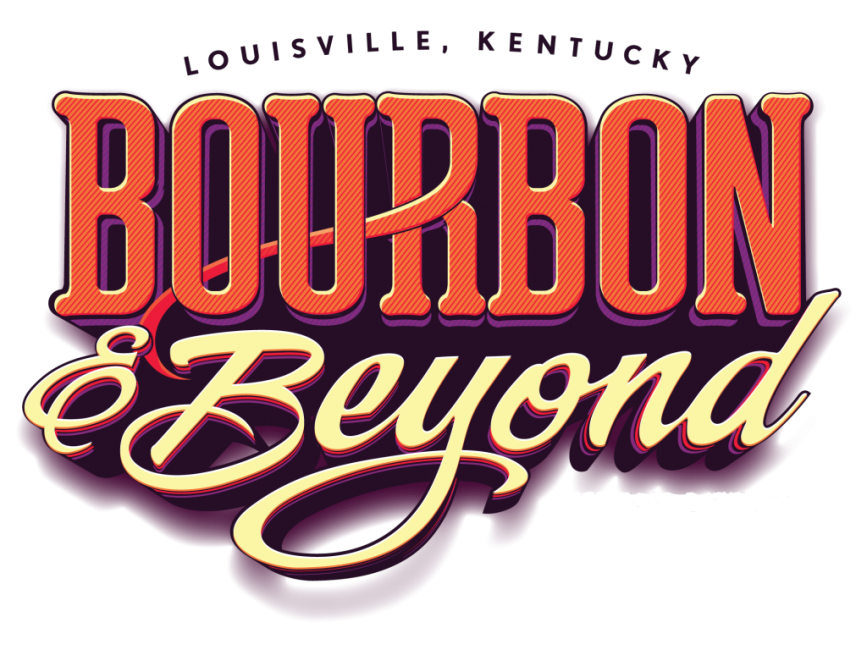 LOUISVILLE, Ky. (Feb. 28, 2018) — The Bourbon lineup up for the 2018 Bourbon & Beyond festival has just been announced.
The 2nd annual celebration of award-winning Bourbons, master distillers, legendary musicians and chefs, which celebrate the soul and spirit of Louisville, will be held September 22 and 23 at Champions Park. The two-day festival is produced by Danny Wimmer Presents (DWP).
The 2018 event will feature Bourbon from 1792, Angel's Envy, Bardstown Bourbon Company, Barrell Bourbon, Basil Hayden's, Blanton's, Bloody Butcher's Creed, Booker's, Boone County, Bowman Brothers, Buffalo Trace, Coopers' Craft, Eagle Rare, E.H. Taylor, Elijah Craig, Elmer T. Lee, Evan Williams, Four Roses, Jefferson's, Jim Beam, Jim Beam Black, Kentucky Owl, Knob Creek, Larceny, Maker's 46, Maker's Mark, Michter's, O.K.I., Old Forester, Old Scout, Pappy Van Winkle, Peerless, Rabbit Hole, Rebel Yell, Rock Hill Farms, Stagg Jr., Stone Hammer, Wild Turkey, Willett, W.L. Weller and Woodford Reserve.
In addition, more than a dozen Bourbon experts will also be on hand at this year's festival, including:
Jimmy Russell, master distiller of Wild Turkey; Fred Noe, master distiller of Jim Beam; Harlen Wheatley, master distiller at Buffalo Trace; Denny Potter, master distiller for Heaven Hill; Julian Van Winkle, president of Old Rip Van Winkle Distillery; Eddie Russell, master distiller of Wild Turkey; Drew Kulsveen, master distiller of Willett, Greg Davis, master distiller of Maker's Mark; Wes Henderson, chief innovation officer of Angel's Envy; Fred Minnick, author and bourbon curator; Marianne Barnes, master distiller of Castle & Key; John Little, head distiller for Smooth Ambler; Drew Mayville, master blender for Sazerac; Peggy Noe Stevens, founder of Bourbon Women; Tripp Stimson, master distiller at Barrell; Corky Taylor, founder of Peerless; Andrea Wilson, master of maturation at Michter's; Jane Bowie, maturation specialist for Maker's Mark; Beth Burrows, Kentucky Bourbon Ambassador for Beam Suntory; Freddie Johnson, VIP Tour Lead at Buffalo Trace; and Sara Barnes, marketing and events at Boone County.
The festival's centerpiece, the Big Bourbon Bar, will feature more than two dozen Bourbons selected by best-selling author and renowned bourbon authority, Fred Minnick, Bourbon & Beyond's official Bourbon curator.
Louisville whiskey bar, the Silver Dollar, will operate The Hunter's Club, where attendees can find vintage Bourbons dating as far back as the 1930s, as well as contemporary collectibles -- which last year included more than 50 rarities. The festival also announces the return of Fred Minnick's Mini Bar, which will showcase this year's craft bourbon selections: Hartfield & Co., MB Roland, Old Pogue, Wade Lyn Ranch and Wilderness Trail.
Bourbon & Beyond is part of DWP's previously announced 10-year plan to grow Bourbon-related entertainment in Louisville, which includes Louder Than Life, a future country music festival and a spirits conference to be launched in 2020.
"Bourbon & Beyond is a combination of fantastic Bourbon, food and music that can't be found anywhere in the world except right here in Louisville. Our city's Bourbonism sector is flourishing, and helping make Louisville a year-round tourist attraction for Bourbon fans who know they can only find the real deal in this region," says Mayor Greg Fischer.
Adds Danny Wimmer, Founder of Danny Wimmer Presents: "Louisville is hitting on all cylinders right now because of its amazing food scene and the Bourbon enthusiasm. My goal is to continue to help highlight all of the reasons to visit Kentucky, especially the incredible distillery experiences that each offer a unique window into the history, culture, and spirit of the region."
Look for the full Bourbon & Beyond music and culinary lineup announcement at www.bourbonandbeyond.com when tickets go on sale in early April. View the official Bourbon announcement video here: http://bit.ly/BBBVideo18