Bourbon City's Hospitality 'Spirit' Shines Through Amid Virus Shutdowns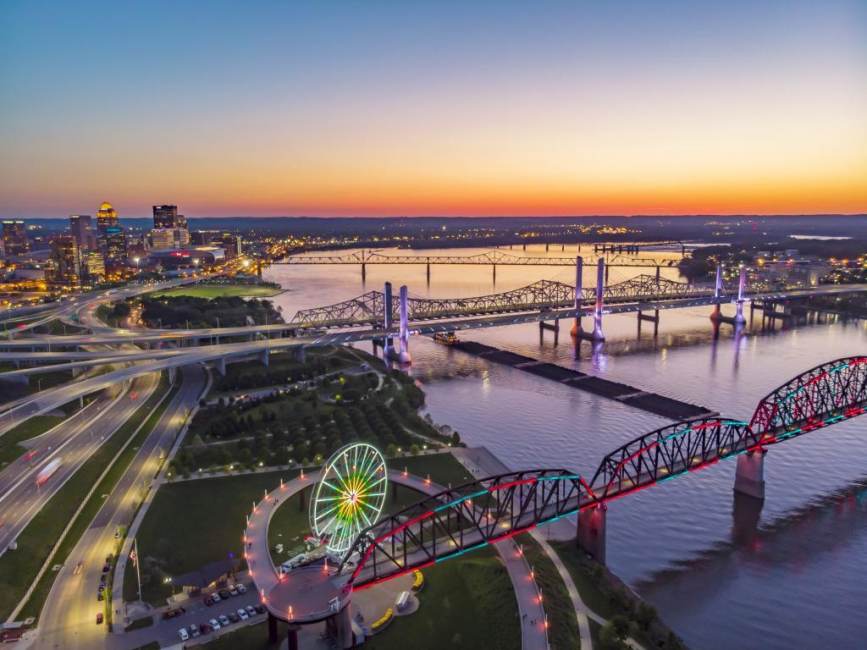 Louisville's tourism industry comes together to assist community
LOUISVILLE, KY (March 19, 2020) – As communities come together all around the country to find resourceful ways to meet public growing needs during the COVID-19 crisis, Louisville has several hospitality members that have provided food or supply donations.

In light of recent event cancellations, the Kentucky International Convention Center (KICC) and hospitality partner Levy teamed up to re-direct food supplies to minimize waste and provide for the community. Levy regularly maintains strong relationships with community organizations like Dare to Care and Healing Place and was able to donate more than 4,000 pounds of produce to the organizations to benefit those in need during these challenging times.

Local bourbon distillery, Rabbit Hole, is looking at ways to re-use their equipment and alcohol supply to produce hand sanitizer. The global effort started with Pernod Ricard, an alcohol producing company in France who partnered with a lab there to donate their alcohol to create the gel. The successful efforts stretched to the U.S, where distillery owner Kaveh Zamanion has been working with the group and laboratories in Kentucky to see how he can do the same. Several other distillery companies such as Brown-Forman are looking into hand sanitizer production as well.

Scarlet's Bakery is providing free lunches to Shelby Park children Thursday and Friday, March 19 and 20 from 11am-1pm. This local bakery uses entrepreneurial skills to support their social mission of helping women develop career skills after leaving the adult entertainment industry,

Chef Edward Lee of 610 Magnolia is partnering with Maker's Mark distillery to create a goods drive for service industry families using funds from his Lee Initiative. In addition, Fund for the Arts is teaming up with the initiative to provide an at home "Dinner and a Show" experience as part of the Arts and Culture IN KY Initiative. During Kentucky Shakespeare's virtual performance of "As you Like it," audience members can order a meal to be picked up at 610 Magnolia. For each meal purchased, a meal will be donated to a hospitality worker in need.

The Bodega in Logan Street Market, which is part of the Logan Street Market Foundation nonprofit, is using its resources to help serve the community by remaining open with limited hours to provide grocery food. Proceeds from The Market will assist in avoiding Logan Street vendor layoffs and offset operation costs.

"Tourism not only makes a daily impact as the third largest industry in Louisville but continues to make a community impact during challenging times like these," said Karen Williams, Louisville Tourism President & CEO. "We are grateful for the significant role the hospitality industry is playing in supporting our 27,000 service industry members as they are vital to Louisville's success. We must keep our hospitality community strong as tourism will be one of the first industries out of the starting gate to aid to the city's economic recovery."

Louisville Tourism is donating money from its Community Investment grant program to an emergency relief fund. One Louisville: COVID-19 Response Fund is providing assistance to individuals who are the front-line service providers to those in need.