Festive Fall Fun in Bourbon City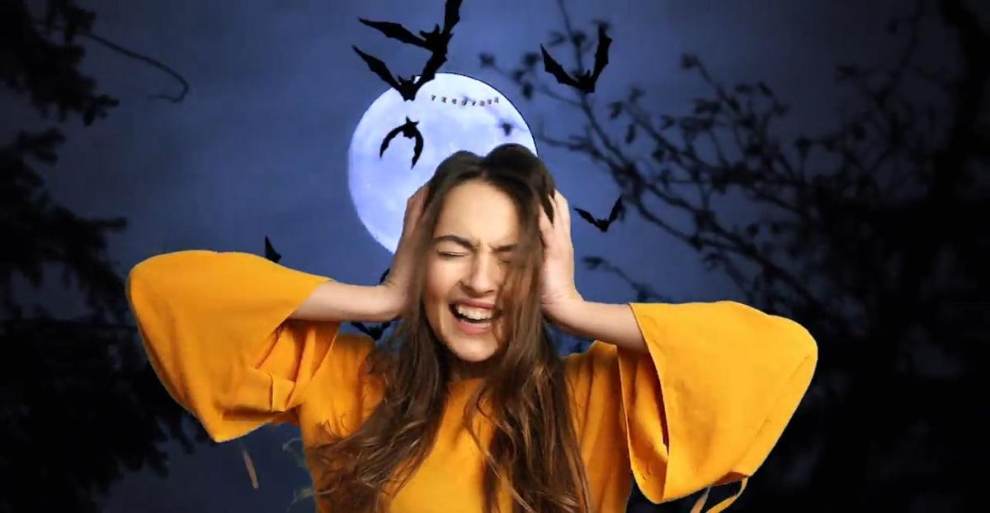 Round-up of Louisville Fall & Halloween Events
LOUISVILLE, Ky. (October 11, 2019) – Get your spooky on in Louisville this season with a variety of events to scare (or not) if you dare.
Here's a round-up of festive fall and Halloween events under way in Louisville:
"Dracula," Through Oct. 31
This Louisville Halloween tradition drips with suspense and is based on Bram Stoker's gothic immortal Transylvania count. Catch a fast-paced, fright-filled live performance at Actors Theatre of Louisville.
Jack O'Lantern Spectacular, Now through November 8
Light up your night at Iroquois Park featuring over 5,000 of professionally carved jack-o-lanterns lighting nearly a one-third-mile trail. Grouped in themed scenes and set to music. Now in its seventh year, the Jack O'Lantern Spectacular is perfect for active seniors and younger who enjoy an outdoor evening stroll while experiencing a one-of-a-kind event.
Halloween on Hillcrest, Daily
Walk Hillcrest Avenue, in Louisville's quaint Crescent Hill neighborhood, to see the best display of Halloween decorations in town – you'll have a chance to chat with the locals as they sit on their front porches to enjoy the parade of onlookers.
Louisville Historic Ghost Tours: Old Louisville Walking Tour, Daily
Wherever you go in the eye-popping Old Louisville neighborhood, it seems that a haunted house, church, street corner or park is not far away. Over the last two decades, so many stories of supernatural activity have surfaced here that Old Louisville has gained the reputation as being the spookiest neighborhood in the entire country. Guided nightly tour by ghost historian, David Domine.
Kentucky Derby Museum: Horses & Haunts Tour, Wednesdays in October
Get into the spirit of fall on this 1 ½ hour evening tour. Go back in time while hearing stories of legends and lore as you are guided from the Kentucky Derby Museum to the sixth floor of Churchill Downs Racetrack.
HalloScream: Kingdom of Fear, Friday-Sunday nights in October
Enjoy thrills in our amusement park of fear with a roller coaster ride straight out of your wildest nightmares. Featuring two haunted houses filled with evil clowns and heinous zombies, fearsome themed bars and retail experiences, a Mardi gRAVE party that's sure to wake the dead and a terrifying new show in the 5D Cinema, "Friday the 13th in 5D."
Waverly Hills Sanitorium: Haunted House, Friday and Saturdays through November 2
A former sanatorium from the early 1900s used to house tuberculosis patients, now a historic building for curious guests and ghost tours. Annual haunted house thriller not for the faint of heart.
Corn Island Storytelling Festival, Oct. 19
This rich tradition returns to the Blackacre State Nature Preserve & Historic Homestead. Listen to spine-chilling tall tales and other American frontier stories told behind Blackacres's historic 200-year-old barn.
ColorFest, Oct. 19 & 20
Celebrate the fall season at this family-friendly event at the Bernheim Arboretum and Research Forest. Visitors can slingshot pumpkins, navigate a hay maze, make mud pies or take a hayride through Bernheim's colorful fall landscape. Other highlights: Live music, hands-on nature activities, local food and Kentucky art and craft vendors. While you're there, be sure and check out the must-see family of Forest Giants (larger-than-life giant sculptures made using recycled wood, including bourbon barrel staves).
Louisville Zoo: World's Largest Halloween Party, October 17–20, & 24–27
If scary is no fun for your little ones, then don't miss the sweetest party in town. Experience the Zoo magically transformed into a living storybook with costumed characters and trick-or-treating for kids 11 and under.
Trick or Neat: Blind as a Bat, October 25
Halloween treats and spine-chilling cocktails in the Evan Williams Bourbon Experience haunted Speakeasy. Test your Bourbon knowledge in the 'Blind as Bat' Tasting Competition, trying premium products. Dress to impress in the costume contest and capture your spooky selfie in the phantom phot booth. Note: Must be 21 years of age or older to TRICK OR NEAT.
Belle of Louisville: Boo! Halloween Cruise, October 26
Bring your little Ghouls and Goblins and the whole family on board the belle for this special Halloween-themed cruise just for the kids (of all ages)! Dress in costume. (Sightseeing cruise only)
Trick-or-Treat at the Track, Oct. 27
Churchill Downs invites little ghouls and goblins to trick-or-treat at the track during Family Adventure Day. Enjoy Halloween fun under the Twin Spires, a day of live racing and more than 20 activities ideal for children 12 and younger.
Double your scary: Two attractions for the price of one:
Bats & Boos combo ticket: $45
Louisville Slugger Museum & Kentucky Kingdom's HalloScream
Bats & Not So Scary Boos combo ticket: $29
Louisville Slugger Museum & Louisville Zoo
end