Bourbon & Beyond Releases More Excitement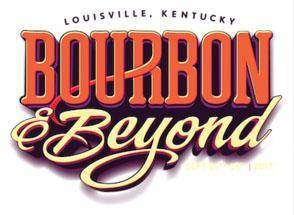 America's Biggest Bourbon Festival Takes Over Louisville, Kentucky for an Unforgettable Weekend Featuring World-Class Musicians, Top Chefs, Master Distillers, Bourbon Experts and much more.
August 29, 2017: LOUISVILLE, KY - With less than a month until the inaugural Bourbon & Beyond Festival, Danny Wimmer Presents is excited to announce the official schedule of music performances, experiences and additional events, workshops, tastings and partners that has been added to the exceptional line up that is making this festival unlike any other. Taking place for the first time on Saturday, September 23 and Sunday, September 24 in Louisville, Kentucky, Bourbon & Beyond is a showcase featuring outstanding musicians, the best bourbons, master distillers, national and local chefs, bartenders, and many other artisans. It is an incredible all-in-one bourbon, food and music festival that celebrates the craftsmanship, soul and spirit of Louisville like no other.
New Experiences:
Featuring immersive and interactive experiences, Bourbon & Beyond is thrilled to add the following activations:
The Big Bourbon Bar…. Just Got Bigger: Presented by the Louisville Courier-Journal, this larger-than-life bar will serve expertly crafted bourbon cocktails featuring Bourbon & Beyond's bourbon partners: 1792, Angel's Envy, Barrell, Basil Hayden's, Blade And Bow, Buffalo Trace, Bulleit, Coopers' Craft, Eagle Rare, Ezra Brooks, Four Roses, Jefferson's, Jim Beam, Knob Creek, Larceny, Maker's Mark, Michter's, Old Forester, Rabbit Hole, Rebel Yell, Smooth Ambler, Peerless, W. L. Weller and Woodford Reserve. Fred Minnick's MiniBar will also feature Bluegrass Distillers, Boone County, Hartfield & Co., Jeptha Creed, Limestone Branch, MB Roland, and New Riff. In addition to these exceptional bourbon partners, the Big Bourbon Bar will also feature great music and talks all weekend long. The Bluegrass Situation has curated a lineup of bluegrass bands to provide the soundtrack for the weekend, and in between sets, Bardstown Bourbon Company will host "Bourbon Time with Fred Minnick."
LOVE & FIRE presented by Larceny Bourbon: With a passion for great food and great bourbon, LOVE & FIRE will celebrate and breathe life into two time honored traditions – cooking over an open fire, and telling the fascinating story behind Larceny Bourbon and the legendary John E. Fitzgerald. Taking place all day on Saturday & Sunday, LOVE & FIRE will feature delicious Larceny Bourbon cocktails and incredible grilled specialties from renowned local Louisville Chefs as well as several surprise guest chefs. Open to all festivalgoers, attendees will have the chance to win special prizes, including a seat at the LOVE & FIRE tasting table to learn the intricacies of cooking over a live fire while tasting different dishes paired with Larceny Bourbon. Special Appearances include: Chef Chris Cosentino of Cockscomb, San Francisco, Chef Anthony Falco of Pizza Czar, Brooklyn, Chef Amanda Freitag, Judge on "Chopped", Chef Cosmo Goss & Chef Erling Wu-Bower of Pacific Standard Time, Chicago, Chef Mike Wajda, of Proof on Main, Master Distiller Denny Potter, Heaven Hill Distillery.
Sierra Nevada High Altitude Lounge: Founded in 1980, Sierra Nevada Brewing Co. is one of America's original craft breweries. The pioneering spirit that launched Sierra Nevada now spans both coasts with breweries in Chico, California and Mills River, North Carolina. Sierra Nevada has set the standard for craft brewers worldwide with award-winning beers--including the legendary Pale Ale--and innovations in the brewhouse and in sustainability. At Bourbon & Beyond, stop by the Sierra Nevada HIGH ALTITUDE LOUNGE to sample some of the brewery's rare barrel-aged ales. Sierra Nevada will also be serving beers throughout the festival and at all the culinary feasts and parties. For more information visit: http://www.sierranevada.com. Follow on Social Media: Facebook: @sierranevadabeer Instagram/Twitter: @SierraNevada
Constellation Brands Wine Showcase: Robert Mondavi Private Selection will keep the wine flowing all weekend at Bourbon & Beyond. Wine icon Robert Mondavi's visionary pursuit of great California wines led him to the Central Coast in the 1960s, where he planted some of the finest coastal vineyards and transformed national wine culture by creating elegant, affordable and food-friendly wines. Robert Mondavi Private Selection Bourbon Barrel-Aged wines bring a Kentucky twist to two California classics, Cabernet Sauvignon and Chardonnay, and will be poured throughout the weekend. Other special wines from Robert Mondavi Private Selection, Cooper & Thief, Ruffino, The Prisoner Wine Company and SIMI Winery will also be served at Bourbon & Beyond's special dinners and parties. To learn about Robert Mondavi Private Selection wines please visit: www.RobertMondaviPrivateSelection.com. Follow on Social Media: @robertmondavi, @robertmondavips
The Angry Tree Bar presented by Angry Orchard: Angry Orchard's cider makers have been crafting cider for more than twenty years, and most recently became a vital part of the thriving food, farming and cider community in the Hudson Valley of New York with the debut of its cider house on its 60-acre orchard. Last year, Treehouse Masters visited the orchard to build a treehouse tasting room, and at Bourbon & Beyond, attendees will find the Angry Orchard Tree Bar the perfect place to sit back and relax with a cider. Angry Orchard makes a variety of year-round craft cider styles, including Angry Orchard Crisp Apple, a fruit forward hard cider that balances the sweetness of culinary apples with dryness of bittersweet apples, and Angry Orchard Easy Apple, a refreshing, easy-drinking cider. These hard ciders are incredibly versatile and work well paired with your favorite dishes, as an ingredient in food recipes or as part of a cocktail. For more information on their hard ciders, visit: http://www.angryorchard.com. Follow on Social Media: @AngryOrchard #BranchOut #AngryOrchard #HardCider
FYE Music Hub: FYE is the only place at the festival to get all your favorite band's music — and maybe even get to meet your favorite Bourbon & Beyond musician! Updates coming soon on artist meet & greets and autograph signing sessions! Visit http://www.fye.com for more invite. Follow on Social Media: Facebook: @fye Instagram: @officalFYEmusic
The Music Experience: At Bourbon & Beyond, the Music Experience features all the elements that are involved in making music in a professional band setting. The interactive exhibit features guitars, basses, amps, drums, keyboards, and electronic gear that are used by today's most popular bands. After laying their hands on the hottest equipment available, guests will walk away feeling like a rockstar and they may even see one there, too! With contests and interactive exhibits all day, festivalgoers may have the opportunity to win free amps, free guitars and get tons of other free stuff. For more info: http://themusicexperience.com / Social Media: @TheMusicExp @tmexp.
Take Me Home: Take Me Home (TMH) has been saving the lives of homeless animals since 2001. TMH was founded as an animal rights advocacy foundation saving orphaned animals and striving to end animal overpopulation. TMH works in conjunction with shelters and rescues throughout California and beyond to help save animals on death row, on the streets, or in unsafe living conditions. Stop by their booth at Bourbon & Beyond for custom gear and contribute to a great cause. More info: http://www.takemehome.tv. Follow on Social Media: @takemehomerescue.
"The Chicks & Champs Gospel Brunch": Join us Saturday & Sunday mornings for an incredible feast with bottles of bubbly and down-home fried chicken – enjoy three styles from Classic, Hot or Japanese Karaage as the perfect pairing to kick-off your day at Bourbon & Beyond. Saturday's brunch will feature chefs Erling Wu-Bower & Cosmo Goss and local favorite Gospel Bird. Sunday's meal features chef Carla Hall. We'll also have an amazing ensemble of gospel singers performing each day to get your spirits lifted!
OAK, BARREL & BLUEGRASS SITUATION STAGE SCHEDULES:
Saturday, September 23rd:
OAK STAGE:
12:15pm: Dave Cavalier
1:35pm: Shawn James & The Shapeshifters
3:15pm: ZZ Ward
5:05pm: Kenny Wayne Shepherd
7:15pm: Amos Lee
9:30pm: The Steve Miller Band
BARREL STAGE:
12:50pm: Fantastic Negrito
2:10pm: Chris Robinson Brotherhood
4:00pm: Buddy Guy
6:10pm: Band of Horses
8:20pm Eddie Vedder
BLUEGRASS SITUATION STAGE:
1pm: Reva Dawn Salon
2pm: The Tillers
3pm: NewTown
4:15pm: Love Canon
5:45pm: Mipso
Sunday, September 24th:
OAK STAGE:
12:55pm: Kiefer Sutherland
2:25pm: Nikki Lane
4:15pm: G Love & Special Sauce
6:25pm: Paul Rodgers
8:35pm: Stevie Nicks
BARREL STAGE:
12:10pm: Caitlyn Smith
1:30pm: Jonny Lang
3:10pm: Trombone Shorty & Orleans Avenue
5:20pm: Gary Clark Jr.
7:30pm: Joe Bonamassa
BLUEGRASS SITUATION STAGE:
1pm: The Tillers
2pm: Reva Dawn Salon
3pm: NewTown
4:15pm: Town Mountain
5:45pm: Steel Wheels
SCHEDULE:
SATURDAY, SEPTEMBER 23TH
The Mash Stage:
"Breaking The Bootlegger": Join Old Rip Van Winkle Distillery president Julian P. Van Winkle III, Chef Tom Colicchio, Chef Edward Lee, Keifer Sutherland and Bourbon Expert Fred Minnick for a discussion of identifying authenticity and the real cost of counterfeiting in bourbon…. and beyond.
"The Big Easy Boil": Chef Anthony Lamas hosts the Big Easy Crawfish Boil where guests can choose between Chef Lamas' Latin Flavor or the NoLa Crawfish King's, Shaggy Davis, traditional recipe. Also featuring Susie Hoyt of The Silver Dollar in Louisville and New Orleans inspired tunes from DJ Johnny Sidell.
"Uncut & Unfiltered": Chef Tom Colicchio + ZZ Ward – Tom and ZZ back away from manipulation and production to look at the consistencies in developing recipes and songs that are strong yet simple. *8 lucky fans will get to join them on stage for tastes and sips, get there early.
"Why Rye?": Chef Anthony Falco and Caleb Kilburn, Head Distiller of Peerless, discusses the journey of ancient grains and what they mean to the art of pizza and distilling.
"Latitude": Featuring Jane Bowie, Maker's Mark Maturation Specialist and Jose Salazar of Mita's in Cincinnati - Latitude is defined as "The freedom from restriction". Join Jose and Jane as they explore unexpected ways to enjoy Maker's Mark.
"The Wonder Women of Whiskey": From distilling to distributing, branding to bartending, meet a few of the women who are leading calling the shots in the bourbon business. Featuring:

Marianne Barnes, Master Distiller, Castle & Key Distillery
Jane Bowie, maturation specialist, Maker's Mark
Jane Danger & Alla Lapuschik, authors, "From Rhum to Whiskey"
Allisa Henley, Master Distiller, Sazerac Tennessee
Andrea Wilson, GM & VP, Michter's Distillery
Moderator: Susan Reigler, author, "Kentucky Bourbon

"Cooperative Spirit": Announcing the world-premiere of a very special bourbon created in collaboration between Copper & Kings Distillery and Bardstown Bourbon Company! Join bourbon author Fred Minnick, Copper & Kings founder Joe Heron, and Bardstown Bourbon Company CEO David Mandell as they discuss this incredible collaboration.
"The Art of Blending": Meet the man who's willing to break all the "rules" about bourbon while stilling winning hard-earned awards and cynical critics over. In this half-hour session, Fred Minnick and Joe Beatrice, owner of Barrel Bourbon Company, will lead you through a tasting of several batches that transforms your impression of what makes the "best" bourbon.
"Like Father, Like Son": With strong families, rich traditions and secret recipes, bourbon has endured world wars and economic collapse to remain what it is today. Discover what tradition, ritual and risk-taking means to seventh-generation distiller Fred Noe and eighth-generation distiller Freddie Noe, along with Bourbon Authority Fred Minnick in this once-in-a-lifetime conversation that reveals spirit of bourbon instead of bourbon as a spirit.
SUNDAY, SEPTEMBER 24TH
The Mash Stage:
"MilkWood": Chef Kevin Ashworth & Stacie Stewart of 610 Magnolia & MilkWood demonstrates the art of southern cooking and Maker's Mark cocktails at this soulful MilkWood inspired party. Featuring tunes by Derby City Soul Club.
"Trifecta of Taste": Chef Chris Cosentino of Cockscomb, San Francisco, Chef Edward Lee & Mathew Landan of Haymarket Whiskey Bar. Check out this updated version of your favorite Surf & Turf, with bourbon pairings.
"Love & Fried Chicken": Who doesn't love fried chicken? Chef Carla Hall and Dean work together to demonstrate how to put the love in fried chicken.
"Drink Your Science": Featuring Jane Danger, Bartender & Author, "Bourbon Bartender", Amanda Freitag, "Chopped", Alla Lapuschik, Bartender & Author, "Bourbon Bartender" and Harlen Wheatley, Master Distiller, Buffalo Trace Distillery. Watch and learn how experimentation in the kitchen, behind the bar, and in the distillery is essential to growth and learning.
"Young Guns Down the Rabbit Hole": Featuring Cosmo Goss and Erling Wu-Bower of Pacific Standard Time, and Dave Kaplan and Devon Tarby of Proprietors LLC. - Watch and learn how terroir-based recipes put local flavor on the plate, and in the glass. These chefs and bartenders work with the best local ingredients to bring Kentucky Terroir to the table.
"Like Father, Like Son": With strong families, rich traditions and secret recipes, bourbon has endured world wars and economic collapse to remain what it is today. Discover what tradition, ritual, and risk-taking means to the Hendersons, a legendary bourbon family in this once-in-a-lifetime conversation that reveals spirit of bourbon instead of bourbon as a spirit.
The Workshops:
"1792 – 2017: The 225th Anniversary": Join Master Distiller John Hargrove as he guides you through as tasting of Barton 1792 Distillery's unique expressions, including a Kentucky-only release of 1792 commemorating the 225th anniversary of the Commonwealth of Kentucky.
"The New Age of Bourbon": What a time to be alive, especially if you're a bourbon drinker. Join bourbon expert Fred Minnick as he introduces you to the distillers and the visionaries who are blazing new trails and paying homage to the ones who have paved the way. Presented by Kelvin Cooperage and featuring Corky Taylor, Owner of Peerless, and Kaveh Zamanian, Owner of Rabbit Hole.
"All About Distilling": Discover the basics of bourbon distilling with Master Distiller Jade Peterson of Jefferson's Bourbon. From learning the in's and out's of how distilling works, to discovering the stages of barrel aging and finishing, this half-hour workshop is designed as a crash-course for bourbon beginners.
"All About the Barrel": There's no better spirit guide than Kevin "The Barrel Man" Sanders to guide you through how bourbon transforms and changes in the barrel. This half-hour workshop will reveal how toasting, charring, and double-oaking can completely transform your bourbon drinking experience.
"Bourbon, Behind-The-Scenes": If you're looking to understand the state of bourbon, look no further. In this 45-minute conversation, bourbon experts Fred Minnick and Denny Potter, Master Distiller of Heaven Hill Distillery, will meet together on stage for an honest conversation about bourbon... and beyond.
The Bluegrass Situation Stage: In addition to the stellar line up of Bluegrass artists taking stage and performing all weekend, several experiences focusing on Bourbon will also take place and is presented by Bardstown Bourbon Company.
"Bourbon 101 with Fred Minnick": Bourbon & Beyond was built with the bourbon beginner in mind, which is why we've asked bourbon expert Fred Minnick to break it all down. Join Fred Saturday and Sunday for a free crash course on what America's greatest spirit is all about.
"Noah's & Fred's Drinking Tunes": Come to The Big Bourbon Bar, grab a dram or a cocktail, and get ready to sing along to the best drinking songs.