Beat the Heat with these Unique Events in Louisville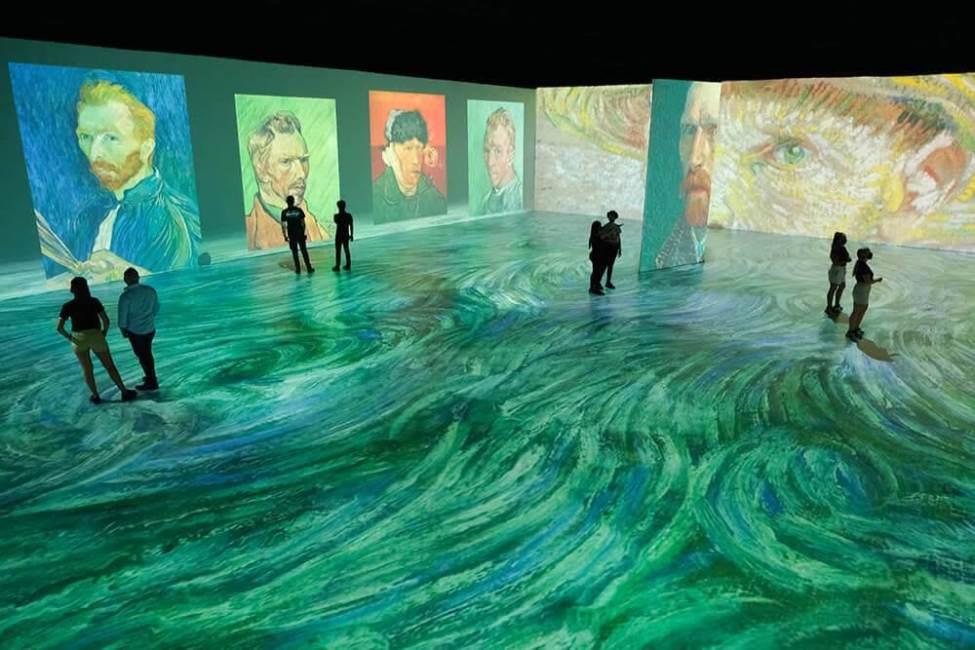 Summertime in Louisville features several interesting new events around the city.
LOUISVILLE, Ky. (July 8, 2022) – Summer in Louisville is heating up with several new and unique events around the city that span the gamut between arts and culture to music and a drag race production. Tickets are still available online for all of these interesting summer events.

Beyond Van Gough – running through September 3
A new truly immersive experience where Vincent van Gough's masterpieces are freed from frames, come alive, appear - and disappear, flowing across multi-surfaces in colorful array. The show is projected on every surface, giving visitors the feeling of stepping directly into a Van Gogh painting. Beyond Van Gough is running through September 3 at the Kentucky International Convention Center. Tickets available for purchase online.

GoWild Send it Slam – July 9
An outdoor festival, complete with a 3D archery competition, full lineup of Kentucky musicians, local food trucks and breweries, youth entertainment and more. Rising songwriter Cole Chaney with Wolfpen Branch headlines the concert, which includes performances from Justin Wells, Abby Hamilton, Dave Shoemaker, and Dalton Mills which are all included on the official Send It Slam playlist. Send it Slam is July 9 at the Brown Forman Amphitheater from 2pm-10pm. Tickets available for purchase online.

RuPaul's Drag Race – August 13
The Official RuPaul's Drag Race World Tour returns August 13 with an all-new production for 2022. An experiment gone wrong has sent the audience spiraling through time with no way of returning to the present. Join Kameron Michaels, Rose, Vanessa Vanjie, Yvie Oddly and all finalists from the upcoming 14th show season on a journey through iconic periods of history in hopes of finding your way back to 2022. RupPaul's Drag Race is August 13 at Iroquois Amphitheater. Tickets available for purchase online.

Kentucky Irate Fest – August 26-28
Also called Kentucky Irate Fest, this is a brand-new all-ages deathcore/slam music filled weekend featuring over 50 national bands and more than 20 local bands on two stages. The festival will be capped at 4,500 people and will have security, paramedics and free water on hand. All three days will run from 11 a.m. to 11 p.m., Aug. 26-28 at the MG Prime Entertainment Complex (7021 Global Drive). Tickets available for purchase online.

Planning to visit Louisville for a summer event? Guests can use Louisville Tourism's annual Visitor Guide and to plan an itinerary around Louisville's top experiences. Travelers also can get attraction, lodging and dining assistance at gotolouisville.com.