Area High Schoolers Get Acquainted With Hospitality Industry Careers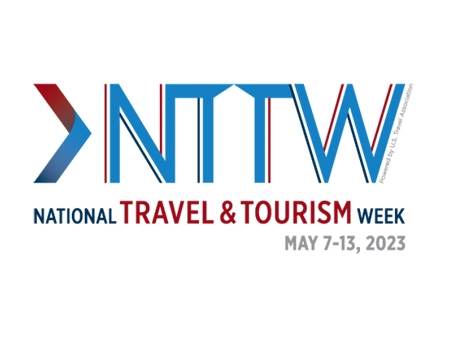 National Travel & Tourism Week offers the opportunity to highlight sustained workforce needs
LOUISVILLE, Ky. (May 10, 2023) – As Louisville wraps up hosting the 149th Kentucky Derby festivities, the city's hospitality workforce was out in full force to make the city shine for the 250,000+ visitors. Louisville currently has about 63,000 local tourism jobs and as tourism demand continues to rise, so will the need for a healthy hospitality industry workforce.

Louisville had a strong 2023 first quarter, with average hotel occupancy citywide up 7%, compared to the same time frame last year. Additionally, the top 20 attractions' attendance increased 27% year over year in the first quarter, with Bourbon-related attractions experiencing 21% of that attendance increase.

Local careers in the hospitality industry will continue to be in high demand as Louisville keeps pacing toward the destination's goal of hosting 25 million visitors by 2030. In support of National Travel and Tourism Week (NTTW), Louisville Tourism is hosting workforce development opportunities for high schoolers to encourage students to explore careers in the tourism industry.

Louisville Tourism partnered with Jefferson County's Southern High School students by coordinating job shadowing opportunities to meet with local tourism reps to educate students on careers within the tourism industry.
Established in 1983, NTTW is an annual tradition to celebrate the U.S. travel community and travel's essential role in stimulating economic growth, cultivating vibrant communities, creating quality job opportunities, inspiring new businesses and elevating the quality of life for Americans every day.

This year's NTTW recognition is twofold - building hospitality workforce opportunities while simultaneously inspiring travel to Bourbon City. Starting Kentucky Derby week, Louisville Tourism launched an eight-week leisure marketing campaign to increase brand recognition and drive further awareness of Louisville. The campaign objective is to position Louisville as Bourbon City, offering an ideal destination for an easy getaway. The digital ads and commercial spots will target the city's top drive, fly and feeder markets. Visit Louisville Tourism's website for more information on the ad campaign.

Louisville Tourism maintains a hospitality-focused job portal that can be accessed at gotolouisville.com/jobs to connect employers with job seekers. Hospitality positions across the city vary, offering the opportunity to use a myriad of skill sets including customer service, operations, finance, culinary and sales positions. Employers who have positions to post can use the portal to submit details about openings, including part-time and internships.