Annual Ali Festival to Take Place June 3-13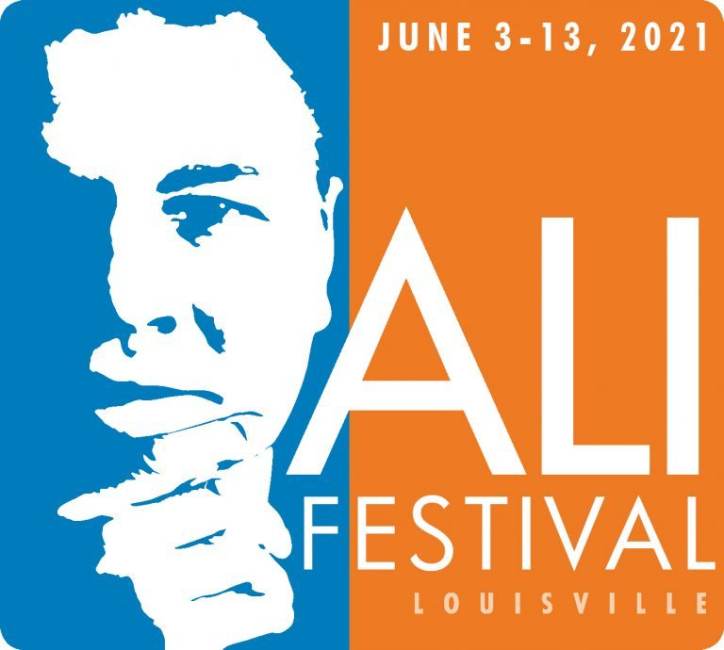 Festival marks five-year anniversary of Muhammad Ali's passing
LOUISVILLE, Ky. (May 10, 2021) – The annual Ali Festival is commemorating the fifth anniversary of Muhammad Ali's passing on June 3 by celebrating his impactful legacy and love for Louisville. The Festival, taking place June 3-13, is crafted to provide inspiration, education and entertainment through events that generate a sense of unity, justice and a rebirth of Muhammad Ali's Louisville hometown.

The ten-day festival will kick off on June 3 at the city's Cave Hill Cemetery, Muhammad's resting place. Both a private ceremony and public remembrance opportunity for the public are being planned.

Throughout the course of the week various events will take place on-site at the Muhammad Ali Center, as well as online, and throughout the community. Ali was very proud of his hometown saying, "I'm recognized all over the world now, but my greatness came and started in Louisville, Ky. And that's one of the greatest cities in America, Louisville, Ky."

At the heart of this year's festival will be the world premiere of City of Ali, at the Muhammad Ali Center, followed by community screenings throughout the week. City of Ali, which will be available to national audiences in the coming weeks, is an 81-minute documentary that captures some of the stories and events that occurred in The Champ's hometown of Louisville during the week between his passing and his memorial. The movie captures how Ali's passing instilled in others a sense of unity, peace, and love.

The Center's Archival Library will be open to the public on June 8 from 12:30-4:30pm, allowing visitors the opportunity to view special artifacts brought out of the archives specifically for the Ali Festival. Visitors can also interact with the center's collections & exhibits staff during this time.

With respect to Muhammad Ali's spirituality—one of Ali's Six Core Principles—the Center is presenting "The Intersection of Race and Religion through the lens of Muslim Americans" virtually on June 9 from 12-1pm as part of its I Am America series. Named after Muhammad Ali's famous quote, "I Am America. I am the part you won't recognize," this virtual program was launched last year.

Having lived most of his young life in Louisville, the city is full of "landmarks" that are the backdrops of the events and experiences that molded Ali into the man who was both loved and respected as a legendary sports figure as well as a man of true principals. A self-guided tour brochure can help you trace some of Ali's "Footsteps of Greatness" around the town he always called home. Stop by the Muhammad Ali exhibit at the Louisville Visitor Center as a starting point for more information.

The Ali Center is expanding its hours during the Ali Festival and will be open daily June 3-13 from noon – 5:00p.m. More details and a full event schedule will be announced soon. For questions call 502.992.5301 or visit https://alicenter.org/ali-fest/

Louisville Tourism's annual Visitor Guide has just been published in time for the summer travel season. Download a copy of the guide to help plan your itinerary. Travelers also can get attraction, lodging and dining assistance at www.gotolouisville.com along with information on the state's current covid-mitigation guidelines.

NOTE TO MEDIA: For photos, please email Jeanie Kahnke at jkahnke@alicenter.org
or Tori Collins at tcollins@alicenter.org.