8 Louisville Food & Drink Festivals to Attend this Fall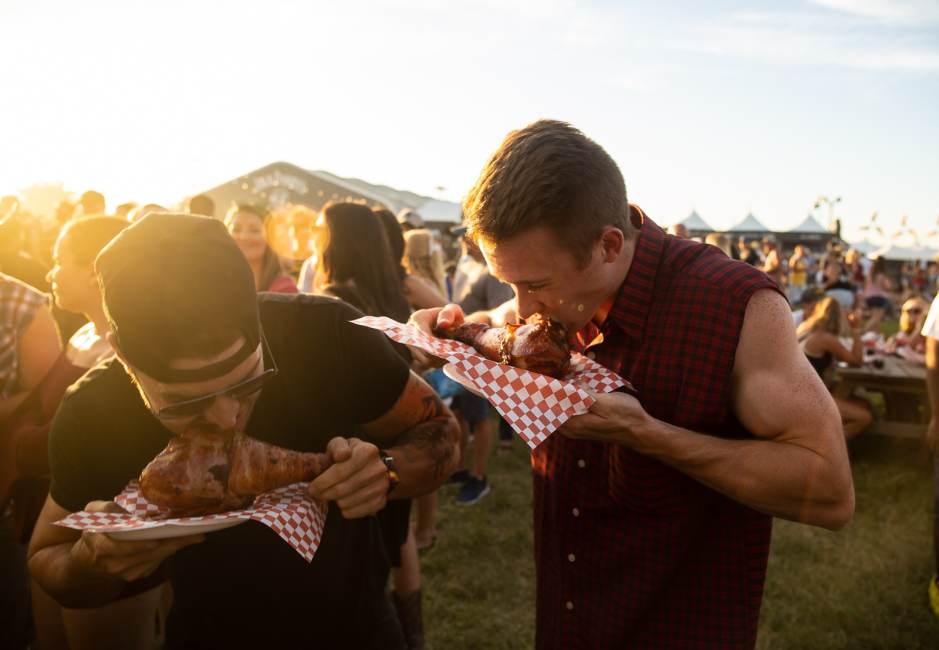 LOUISVILLE, Ky. (August 22, 2022) - Known for its Hot Browns and Kentucky Bourbon, there are plenty of ways to get a taste of Louisville's Southern culture and traditions this fall. From staple festivals like Bourbon & Beyond and WorldFest to new additions in 2022 like the Hot Brown Showdown and Bourbon & Barbecue festival, this round-up of events will have your calendars and plates full this September through November.
WorldFest (Sept. 2-5) | One of the region's largest international festivals celebrating 20 years in 2022 with music, culture, and cuisine from around the globe.
German-American Club Oktoberfest (Sept. 9-10) | Two days of celebration featuring live music and a German-inspired menu including schnitzel, Bratwurst, strudel, and giant pretzels, and more.
Bourbon & Beyond (Sept. 15-18) | The world's largest Bourbon & Music festival with 50+ bands across three stages, hands-on Bourbon workshops, tastings, and culinary programming with celebrity chefs.
Kentucky Bourbon Festival (Sept. 16-18) | Technically located under an hour outside the city in Bardstown, KY, this 3-day festival has been celebrating America's native spirit for more than 30 years.
USA Today Wine & Food Experience (Oct. 1) | Located in the Norton Commons neighborhood, this one-day event will highlight chef creations from local restaurants, fine wines, and craft beer.
Hot Brown Showdown (Oct. 23) | NEW for 2022 | Celebrating the official sandwich of the state of Kentucky, this new for 2022 event will highlight local professional and amateur chefs and their spin on the iconic dish.
Bourbon & Barbecue (Nov. 11-12) | NEW for 2022 | Also new for 2022, this high-end event will pair Kentucky distillers with barbecue pitmasters and offer demonstrations, tastings, and discussions.
Louisville Pizza Week (Nov. 14-20) | Forget the slice and pick up a $9 pizza from some of Louisville's favorite pizza joints highlighting their signature pizzas or secret menu specialties.
For more festivals and events happening in Bourbon City, visit the events calendar on GoToLouisville.com or browse through the blog to get insight into the top festivals and events happening each month.