7 Ways to Celebrate Bourbon Heritage Month in Louisville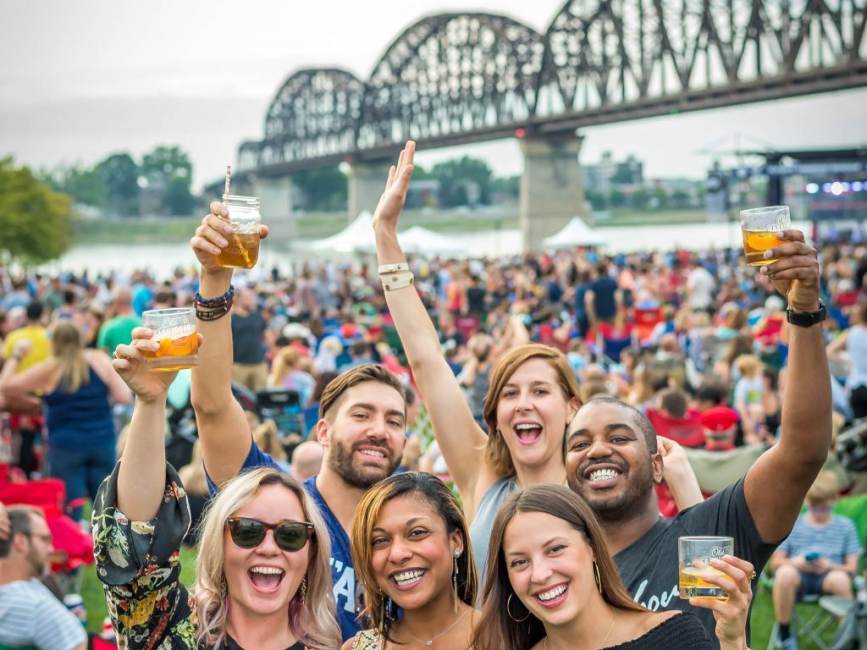 LOUISVILLE, Ky. (Aug. 29, 2019) – Long before the U.S. Senate declared September National Bourbon Heritage Month in 2007, Louisville has been shining a spotlight on America's Native Spirit.
Louisville was known as the "Wall Street of Whiskey" pre-Prohibition. In 2013, the city reclaimed that title with the opening of the Evan Williams Bourbon Experience, which kicked off a Bourbon renaissance throughout the city. Louisville is now home to more than 10 Bourbon experiences – more than any other place in Kentucky's Bourbon Country.
As a toast to Bourbon Heritage Month, here are seven ways to celebrate in Bourbon City:
SIP: Louisville's Urban Bourbon Trail ® (UBT) – a cocktail and culinary experience highlighting Louisville's best Bourbon bars and restaurants – just added seven new stops as of Sept. 1. Order up an Old Fashioned – Louisville's Official Cocktail – at one of the 46 establishments, which all offer at least 60 Bourbons on the menu. In honor of Bourbon Heritage Month, UBT finishers can "Make It A Double" and receive a limited-edition gift (in addition to the t-shirt) when they collect six stamps from participating stops.
TOUR: As the home of 1/3 of the world's Bourbon supply, Louisville is brimming with urban Bourbon distilleries. Visitors can enjoy tours and tastings at one of the city's 10 Bourbon tourism experiences. Start your Bourbon adventure at the Kentucky Bourbon Trail® Welcome Center at the Frazier History Museum on Museum Row.
PLAY: Attend one of three Bourbon-inspired music festivals in September featuring some of the biggest stars in country and rock n' roll music. Bourbon connoisseurs can chat with master distillers or sip rare whiskies while listening to music legends, including ZZ Top, Tim McGraw and Guns N' Roses. It all kicks off on Sept. 14 and 15 with the inaugural Hometown Rising, followed by Bourbon & Beyond on Sept. 20-22, and culminating with Louder Than Life on Sept. 27-29.
HIDE: Speakeasies are secretly popping up in the city's Urban core. Have a Prohibition-era experience by ducking into one of these concealed cocktail establishments: Pin + Proof, a bowling alley bar in the Omni Louisville Hotel; live jazz in the low-lit cocktail bar Jimmy Can't Dance; the discreet cocktail bar Lola above the famed Butchertown Grocery restaurant; the intimate Mr. Lee's, known for its swanky vibe; and Hell or High Water, where velvet booths and a two-story library greet guests.
STAY: After a day exploring Bourbon City, travelers can rest at one of the city's Bourbon-themed accommodations. Old Louisville is home to the historic Louisville Bourbon Inn, a Victorian mansion built in 1887. For a modern B&B experience, there's Chateau Bourbon B&B located in the walkable Norton Commons neighborhood. Nine of Louisville's classic hotels also feature a bar or restaurant on the Urban Bourbon Trail®.
SNAP: Snap a selfie at some of the Bourbon-centric art around the city, including the newly constructed Barrel sculpture at 4th and Main Streets; a Wall Street of Whiskey mural at 3rd and Jefferson streets; or the Tom Bullock mural located at Sway restaurant at the Hyatt Regency Louisville, which pays tribute to one of the city's legendary pre-Prohibition bartenders.
CRUISE: Hit the streets of Louisville for an urban Bourbon excursion aboard the Bourbon City Cruisers – a fleet of tuk-tuk style electric-powered vehicles. Explore Bourbon Country by boarding a bus with Miller Transportation's Bourbon Barrel Tours, which offers a daily 1 p.m. shuttle (departing from the Frazier History Museum) to some of the Bluegrass' most iconic distilleries. Or, take a cruise aboard the world's oldest operating Mississippi River-style steamboat – the Belle of Louisville – for a Moonshine Moonlight Cruise up the Ohio River on Sept. 28.
end