Louisville Zoo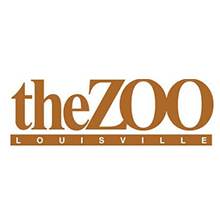 Partner Capacity:
40
Website:
https://louisvillezoo.org/
Address:
100 Trevilian Way Louisville, KY 40213
The Louisville Zoological Gardens, a non-profit organization and state zoo of Kentucky, is dedicated to its mission to "Better the Bond Between People and Our Planet" by providing excellent care for animals, a great experience for visitors, and leadership in conservation education. The Zoo's collections which include botanical gardens are accredited by the Association of Zoos and Aquariums (AZA) and the American Alliance of Museums (AAM). The Louisville Zoo is also an agency of Louisville Metro Government. Opened in 1969, the Louisville Zoo currently exhibits more than 1,200 animals on 134 acres of natural settings representing zoogeographical areas, specific habitat types or special education areas including: Glacier Run, Africa, Islands, New World Exhibits (North, Central and South America), Australian Outback, the HerpAquarium and the Metazoo Education Center.