Falls of the Ohio State Park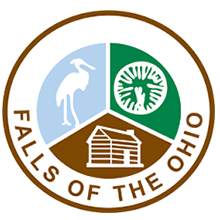 Partner Capacity:
50
Website:
https://www.fallsoftheohio.org/
Address:
201 W. Riverside Dr. Clarksville, IN 47129
The park features the largest exposed Devonian fossil bed in the world and is part of a 1,404-acre National Wildlife Conservation Area. Perched on a small bluff overlooking a wide sweep of the expansive Ohio River, a newly revitalized state of the art, immersive and interactive Interpretive Center brings to life giant fossil beds telling a story 390 million years in the making. The Falls of the Ohio connects the environment of the ancient past with the natural and cultural history of yesterday and today.