Falls City BikeWorks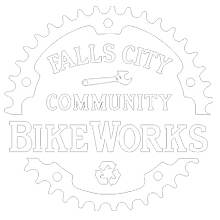 Partner Capacity:
10
Website:
https://www.fccbikeworks.org/
Address:
1217 Logan St. • Louisville, KY • 40204
-We provide the space, tools and expertise to any community member wishing to learn and practice bicycle maintenance. -We channel the donation of refurbished bicycles (and related equipment and skills) to Louisvillians in need of reliable transportation. The overriding goal is to make bicycling more affordable and widespread.