Boys and Girls Club of Kentuckiana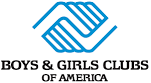 Website:
http://www.bgckyana.org/
Address:
3900 Crittenden Dr Louisville, KY 40209
Boys & Girls Clubs of Kentuckiana (BGCK) is an out-of-school time provider, offering a safe haven for youth who need us. We open our doors and our arms to kids ages 6-18, in a safe, positive environment. Inside our Clubs, kids are greeted by name by adult youth professionals in a fun, family atmosphere. We encourage the development of the whole child by focusing on 3 priority outcome areas: Academic Success, Good Character & Citizenship and Healthy Lifestyles. Click here to learn more about our programs. In addition, Boys & Girls Clubs of Kentuckiana operates Kids Cafes in each of its Clubs in partnership with the Dare to Care Food Bank, serving a hot meal every day. We operate 5 Clubs: Shawnee and Parkland in West Louisville, Newburg, Ed Endres in New Albany and Jeffersonville. Clubs are located in neighborhoods where our members live so they are convenient and easily accessible. Each Club has a gym, game room, computer room, education room and dedicated teen space.