Fall 2021 Guest Blog: Dr. Shervita West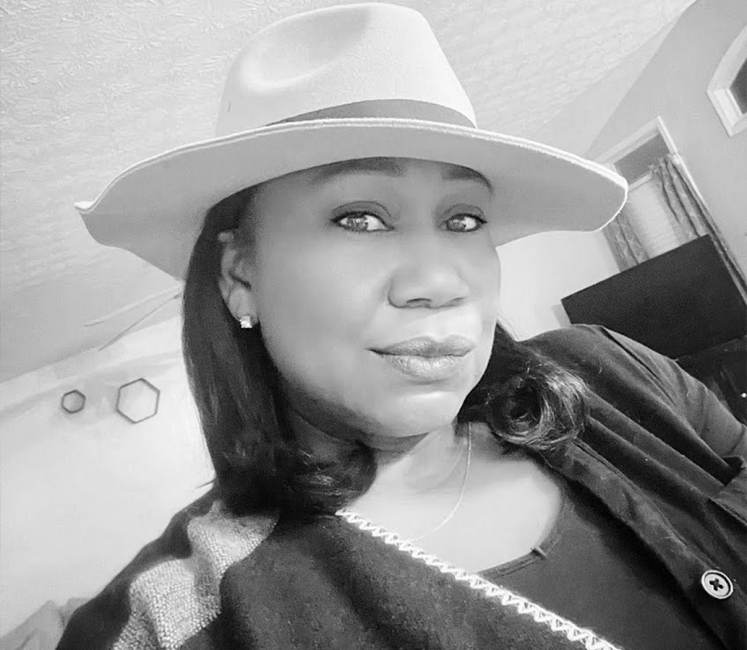 Bio: Dr. Shervita West is the proud principal of Brandeis Elementary School. Mother to three amazing heartbeats Michael, Leah and Geramiah. Proud member of Watterson Trail Church of Christ and Zeta Phi Beta Sorority Inc.
Why is it important for you to serve on Louisville Tourism's Black Tourism Advisory Council? I joined the council representing my peers of the Divine Nine. Growing up here I feel an authentic view of this city I love!

How many years have you lived in Louisville? 49 years.

What neighborhood do you live in? I live in the Buechel Area.

What is your favorite thing about your neighborhood and why? I love the diversity in my neighborhood.

Growing up in Louisville, what was your favorite place to go in Louisville as a child? I loved to go to Shawnee and Chickasaw Parks. They were always having festivals and opportunities for the community to come together.

When did you fall in love with Louisville? I fell in love with Louisville the first time I was able to attend a concert at the old Louisville Garden. I was about 9 and my aunt made my older cousin take me with her and her friends. We saw Rodger and Zapp. I absolutely loved it! I was sad to see it close many years later. The accessibility right in the middle of the city was an added convenience to residents in West Louisville. The building still stands as a legacy to Louisville. Louisville has beautifully designed buildings I wish could be repurposed.

What motivates your own personal travel? Festivals, Family Getaway & Outdoors

What are the Top 5 musts for the Quintessential Black Experience in Louisville? Chickasaw Park, Roots 101, Lucretia's Kitchen, Melainaire Market Place and Old Walnut Street.
Why makes your Top 5 suggestions "must dos"? Roots 101 tells a story. Chickasaw Park has a scenic walking trail and you can see the Ohio River in the back ground. It is also a part of the city's bike trail. Lucretia has wonderful soul food that nourishes your soul. They even deliver. Melainaire Market Place was started by my friend, Nachand Trabue, during the Pandemic and it has been the catalyst for many African American vendors to showcase their products. I have purchased hats, lotions and other items over the last year from some absolutely wonderful small business owners. Finally, my last choice is such a vital part of Louisville History especially for a "Quintessential Black Experience". When segregation split the city of Louisville, Walnut Street specifically between Sixth and Thirteenth streets housed a black business district where African Americans worked, shopped, lived and owned stores.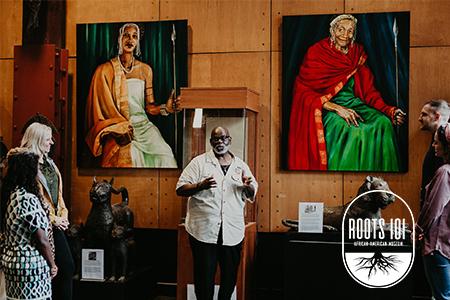 Where do you like to eat and why? It's too many to just choose one!

What should I order to eat at your favorite restaurant? I love all things Mexican... churros, burritos, tacos, margaritas... if they are on the menu go for it!

What is your ideal night out with friends? My ideal night out is going to some of our favorite dives! Off the Rails, The Hole (Newburg) and the old Jerry Greens. We love good music and great cocktails.

Where do you like to drink/what's your favorite bar and why? My favorite bar right now is Off the Rails. It is a little winery in Buechel off Six Mile. They make their own wines and play live music on Fridays. Its off the grid, but such a great vibe.

What should I order to drink at your favorite bar? The house wine slushie!

Where would you suggest a guest to the city stay and why? I love the 21c Museum Hotel. It is beautiful. Located in the heart of the city, so getting to places is not taxing. You can even choose to walk the area. There are so many great restaurants near by. The hotel is gorgeous. Jack Harlow even made a song about it. :)
What are the hidden gems in Louisville that only the locals would know about? Club Cedar. One of my friend's family owned it for over forty years. They sold the venue not too long ago and the new owner has made some extensive changes that have been a huge hit with the customer base. He expanded the menu, included themed night events and features local musicians and DJ's.

What is your favorite seasonal event? My favorite fall event is the Gaslight Festival in Jeffersontown. I love the sense of community it brings to the locals, but also the city at large. People come from all areas to participate. My church is in the area, so it is nice to talk those who are attending and supporting the vendors/businesses in the area.

How do you drink your Bourbon? On the rocks.

Louisville is one of the epicenters of the movement for racial equity and social justice. As a city challenged to make pivotal change - how do we, through tourism efforts, ensure that Louisville is a welcome and inclusive destination for all? I feel we achieve this by making sure patrons have access and feel included to the venues we are talking about. We want all guests to our city to feel welcomed. This starts by working with and highlighting vendors who have a history of being inclusive, not exclusive and valuing diversity.

What else would you like more people to know more about Louisville? We truly are the gate way to the south and our "southern hospitality" shows it. Louisville is the home of great bourbon, great food, and great people! I love my city!