Celebrate Women's History Month at these Louisville Attractions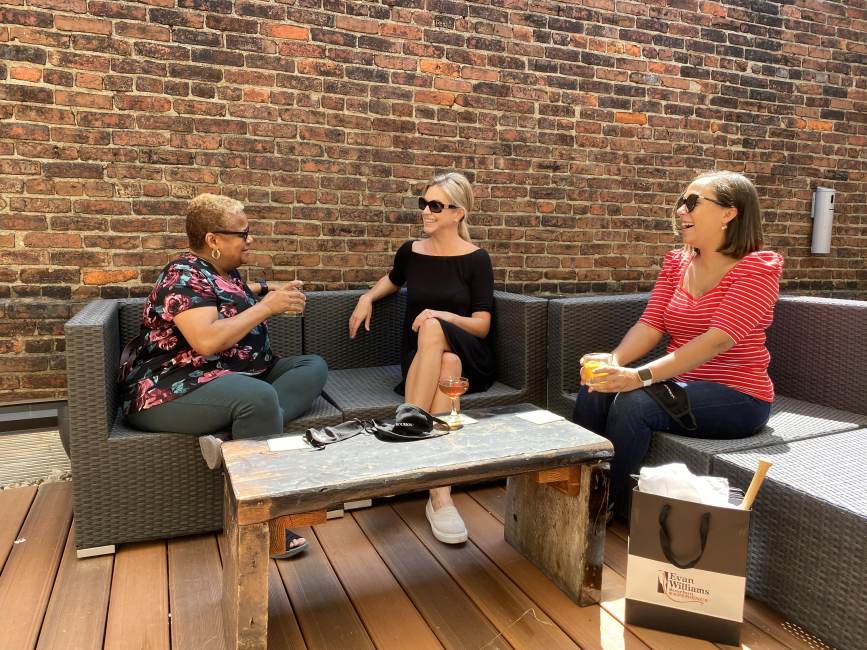 With March designated as Women's History Month in the U.S., and March 8th being recognized internationally as "Women's Day," there's no better time to celebrate the impact and achievement of women throughout history. Here is a list of Louisville attractions that are currently spotlighting some of those women who have made their mark in various industries.
March 2-4 | Women in Focus, Louisville Ballet
The second installation of this mixed-repertory series features three new works created by a team of women-only choreographers as well as scenic, costume, and lighting designers. This production will also feature work by the recipient of the Louisville Ballet 2023 Dysart Award, an annual award for choreographers on the rise.
Kentucky Science Center Movie Series

Kentucky's only 4-story, precision white screen, 3D digital theater is sure to leave you in awe at the Kentucky Science Center with a variety of showings highlighting strong and inspirational women from diverse backgrounds. All movies are $5/person and can be purchased online in advance.
March 3 | On the Basis of Sex | The true story of Ruth Bader Ginsburg, her struggles for equal rights, and the early cases of a historic career that lead to her nomination and confirmation as U.S. Supreme Court Associate Justice.
March 17 | Hidden Figures | The story of a team of female African-American mathematicians who served a vital role in NASA during the early years of the U.S. space program.
March 26 | Moana | In Ancient Polynesia, when a terrible curse incurred by the Demigod Maui reaches Moana's island, she answers the Ocean's call to seek out the Demigod to set things right.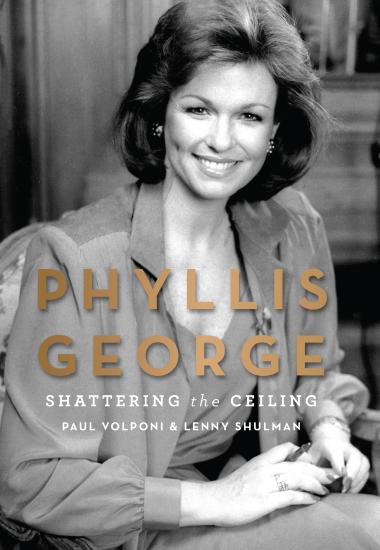 March 7 | Phyllis George: Shattering the Ceiling, Filson Historical Society
In 2019, the NFL issued a list of football's one hundred greatest game-changers, and among the legendary athletes and coaches was one broadcaster: Phyllis George. The first female anchor of a major network sports show, George broke the glass ceiling in sports journalism and embodied the complexities of the women's movement of the 1970s. Authors Lenny Shulman and Paul Volponi trace George's evolution from Miss America to professional broadcaster, to arts advocate, author, philanthropist, and also as First Lady of Kentucky who was instrumental in getting her husband, John Y. Brown Jr., elected Governor of that state. George's life was defined by her professionalism, her strength of character, and her uncanny ability to leave an indelible impression on all she met.

March 4 | Kentucky Women's Book Festival
The 17th Annual Kentucky Women's Book Festival, being held virtually on March 4, will feature several authors who have called Kentucky home from Emily Bingham to Angela Jackson-Brown.
March 9 - January 8, 2024 | Shining A Light: Women & Prison, Muhammad Ali Center

The Muhammad Ali Center is hosting its ninth annual Shining a Light exhibition, a resulting documentary-style exhibit from its corresponding International Photography Contest. Participating photographers were asked to submit photographs that illustrate the unique ways in which incarceration affects women prisoners. Informed by the UNHCR's Sustainable Development Goals, the Muhammad Ali Center's intention is to increase awareness, to educate on prison injustices, particularly those that disproportionately affect women prisoners, and to inspire visitors to get involved in and to be a part of the solution.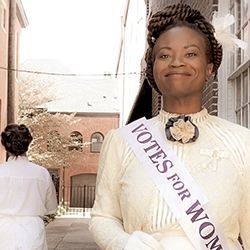 March 14 | From Bardstown to Broadway: the Road to Votes for Women, Louisville Free Public Library
Did you know that the Main Library was at the very heart of Louisville's Suffrage Movement? Come spend an evening with Drs. Anna Lawrence and Julia Ingram, and sisters Georgia, Molly, and Alice Nugent. Over a century ago, these women were grappling with issues of racial justice and reproductive rights. Looking for Lilith Theatre Company explores these issues then and now in a staged reading of selections of From Bardstown to Broadway: the Road to Votes for Women, followed by a conversation with the audience and an interactive activity exploring primary source texts. This program is free and open to the public, but registration is requested.

March 22 | "Cheers to Her" Happy Hour with Jackson Family Wines, Swizzle at the Galt House
Join us in celebrating Women's History month with a specially curated Happy Hour with Jackson Family Wine selections and delectable Hors D'oeuvres. Sip and discuss with Kristen Stouliotis from Jackson Jackson Family Wines, and Frances Leary, Beverage Curator and General Manager of Swizzle!
Exhibiting Through April 30, 2023 | Kentucky Women: Helen LaFrance
Curated from the Speed's own collection and private loans, Kentucky Women: Helen LaFrance explores the art and life of this remarkable artist. LaFrance documented her western Kentucky rural and small-town experiences, rooted in Mayfield and around Graves County. Her sense-memory paintings feature moments recalled from everyday life.

Other events at the Speed Art Museum include:
March 10, 11 & 12, 2-3 pm: Stop in for a Speed Chat Spot to chat with a museum docent about the Kentucky Women: Helen LaFrance exhibition.
March 25 & 26: Enjoy Carole King: Home Again: Live in Central Park, a new feature-length concert documentary focused on King's homecoming concert on the Great Lawn in New York's Central Park.
Get outside and do some more exploring at the 30 woman-owned businesses in the Nulu neighborhood by following this walking tour of the area that highlights each business. Find more women owned businesses here.