Celebrate Women's History Month at these 5 Louisville Attractions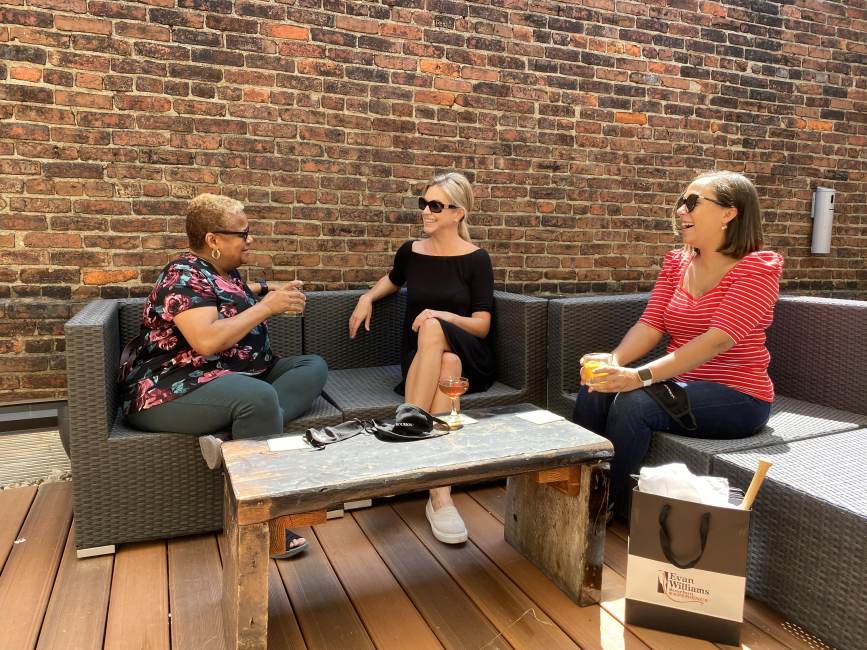 With March designated as Women's History Month in the U.S., and March 8th being recognized internationally as "Women's Day," there's no better time to celebrate the impact and achievement of women throughout history. Here is a list of Louisville attractions that are currently spotlighting some of those women who have made their mark in a variety of industries.
Louisville Slugger Museum & Factory
Bloomer Girls: Baseball, Bikes & the Battle for the Ballot

Go back in time to 1851 when fashion met activism as Amelia Jenks Bloomer, a suffragist, debuted "bloomer" pants, a new look that replaced the heavy dresses and corsets of the time with loose-fitting pants. Learn about the Bloomer Girls—a semi-professional baseball team that traveled the country between 1890 and 1930 as they challenged men's teams and helped inspire other women to challenge gender stereotypes as they also worked to get women the right to vote under the 19th Amendment. Hurry, this exhibit ends March 31.
Frazier History Museum
What is a Vote Worth? Suffrage Then & Now

Located directly across the street from the Slugger Museum you'll find the Frazier History Museum's exhibit highlighting the women's suffrage movement across Kentucky and the U.S. which honors the 100th anniversary of the 19th Amendment. Learn about life before suffrage, see historic artifacts and discover struggles from the past that continue into the 21st century.
Kentucky Derby Museum
Right to Ride

This new exhibit showcases the accomplishments of women jockeys and their fight which began in the 1960s against outdated gender restrictions that kept them from their dream of a career on horseback. Hear stories of these intrepid women who refused to settle and how it changed history for future female jockeys in this playful, retro exhibition. While exploring the museum, be sure to check some of the fun fashion that is on display at the Kentucky Derby in the Railbird Runway, a collection that highlights the various outfits from the outlandish to the forward-thinking.
Speed Art Museum
Isabelle de Borchgrave: Fashioning Art from Paper

See fashion history in a whole new way—the trompe- l'œil way! This exhibit is full of life-size costumes that look like fabric but are actually an optical illusion really made from paper. Beginning in 1994, de Borchgrave created paper works that culminated in four fashion collections ranging from the fashion of Elizabeth I to 20th century Venice to tributes to famous artists like Picasso and Matisse.
Little Loomhouse
Rose Pero & the Cross Country Weavers Guild

Rose Pero's artwork is on display from her collection between 1960 and 1971 that was part of the Cross Country Weavers Guild, founded as a "study group" of sorts for weavers to develop their own knowledge, ability and weaving collection. While visiting, learn about the history of the Little Loomhouse dating back to the 1860s, its tie to the White House and the history of the "Happy Birthday" song that was first performed at the Loomhouse in the 1890s.
Get outside and do some more exploring at the 30 woman-owned businesses in the Nulu neighborhood by following this walking tour of the area that highlights each business. Find more women owned businesses here.
Need an extra night to visit them all? Book a room at one of our great hotels and opt in for a Girlfriends Getaway hotel package which includes a special welcome bag when you book your room. More details here.