240 Years of Louisville Classics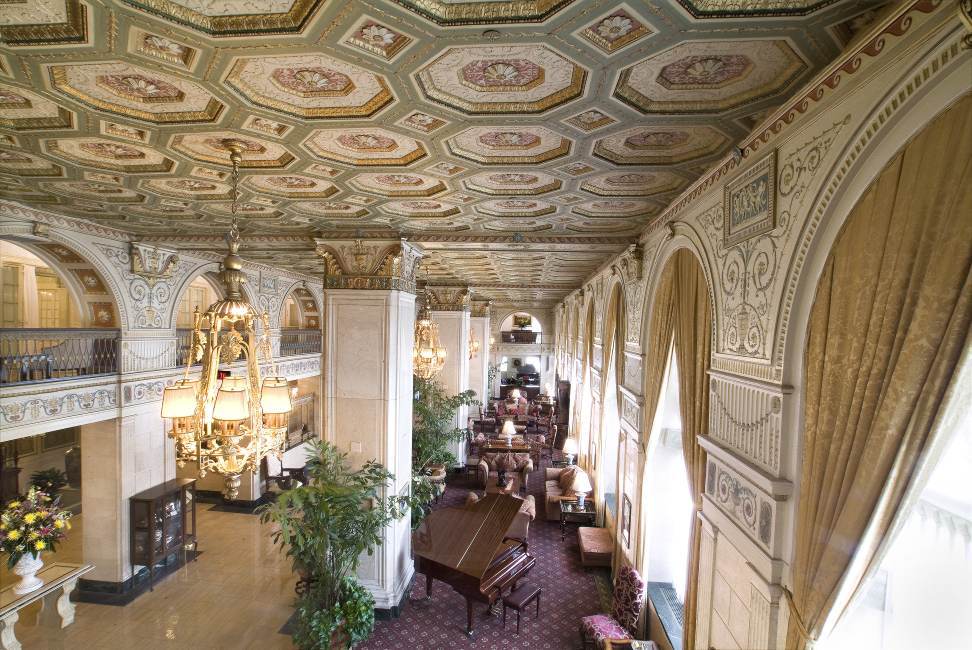 Louisville's list of landmarks that have celebrated their centennial is long and distinguished. Take a visit to one of these historic attractions that helped create the city's unique culture and character.
Evan Williams | Est. 1783
528 W. Main St.

Evan Williams establishes Kentucky's first commercial distillery on the banks of the Ohio River. The current distillery is located across the street from that exact location on "Whiskey Row."

Stoneware & Co. | Est. 1815
731 Brent St.

Jacob Lewis establishes Louisville Stoneware as the first factory in Louisville. This family craft business has been handed down from generation to generation and offers factory tours, paint-your-own and a retail store.
Old Forester | Est. 1870
119 W. Main St.

George Garvin Brown, founder of Brown-Forman, bottles and markets Old Forester, the first Bourbon sold exclusively in sealed bottles. The current distillery is located in the same building the brand called home from 1882-1919.
Churchill Downs | Est. 1875
700 Central Ave.

Colonel Meriwether Lewis Clark realizes his dream to showcase the Kentucky Thoroughbred industry and opens Churchill Downs. Aristides wins the first Kentucky Derby on May 17.
Louisville Slugger | Est. 1883
800 W. Main St.

John Hillerich makes his first baseball bat from white ash in his father's wood shop. The bats became known by the popular name, Louisville Slugger, made to this day by Hillerich & Bradsby.
Olmsted Parks | Est. 1891
1299 Trevilian Way

Louisville leaders commission Frederick Law Olmsted, the landscape architect famous for NYC's Central Park, to design Louisville's park system. It is one of only four systems worldwide with tree-lined parkways connecting Olmsted Parks.
The Seelbach | Est. 1905
500 S. Fourth St.

The Beaux-Arts Baroque Seelbach hotel opens, drawing a crowd of 25,000 who marvel at the lavish imported marble, French bronzes, Irish linens, European hardwoods, and Persian rugs.
Free Public Library | Est. 1908
301 York St.

Louisville's Free Public Library opens the doors of an impressive structure at Fourth and York Streets. It is still considered one of the finest examples of Beaux-Arts architecture in Kentucky.
Belle of Louisville | Est. 1914
401 W. River Rd.

The Belle of Louisville was built in Pittsburgh and came to Louisville in 1931. A National Historic Landmark, the Belle is still completely steam-powered and paddlewheel-propelled.
The Brown Hotel | Est. 1923
335 W. Broadway St.

Listed on the National Register of Historic Places, The Brown Hotel has been a favorite destination for locals and travelers alike. It's also famous for inventing this Kentucky culinary staple, the "Hot Brown".