Stacey Yates
Chief Marketing Officer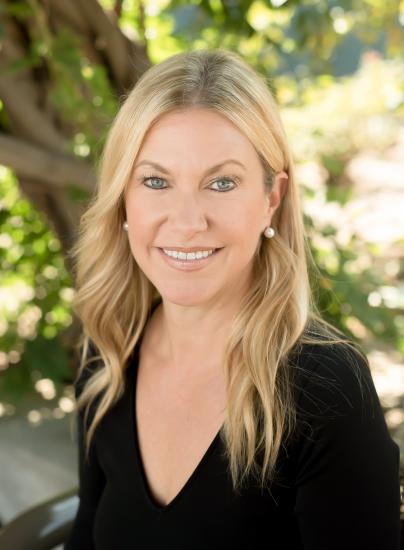 Biography: As the head of marketing and communications efforts Stacey is responsible for the development and implementation of a comprehensive brand strategy to position Louisville as a world-class destination to local, regional, national and international audiences. Since joining the Louisville CVB in 2005, Stacey has worked on the project team for the former "It's Possible Here" campaign and initiated the positioning of Louisville as the Gateway to Bourbon Country. Her team of eight communications professionals developed and launched the city's successful Urban Bourbon Trail promotion in 2008 and a focus on culinary positioning for Louisville in 2013.
If you like Old Fashioneds, raise a glass to Stacey and her team for the campaign to have it named Louisville's Official Cocktail by Mayoral Decree in 2015 and launch the Old Fashioned Fortnight each June that celebrates it. In 2016, Stacey and her team launched a new logo and brand strategy for Louisville tourism that highlights the brand pillars of Bourbon, Culinary, Authenticity and Southerness.
Before coming to the Bureau, Stacey worked for the Kentucky Derby Festival, a private, non-profit civic celebration with an annual slate of 70 special events. She served in a variety of positions for the Festival culminating in Vice President of Communications and serving as the primary spokesperson. The Kentucky Derby Festival is consistently ranked as one of the Top 20 Annual Events in the United States and produces the largest annual fireworks display in North America.
Stacey is a life-long Louisville resident and a graduate of Assumption High School and the University of Kentucky. She has a B.A. in Marketing and obtained a CFE (Certified Festival Executive) designation from Purdue University. Yates serves on the Board of the Kentucky Derby Festival and was a founding Board member of Bourbon Women Association. She is a member of the Public Relations Society of America, Kentucky Tourism Industry Association, Les Dames d'Escoffier International, Destinations International and a past board member of the International Association of Business Communicators and Trinity High School.