World's Largest American Whiskey Bar Expands Dinner Menu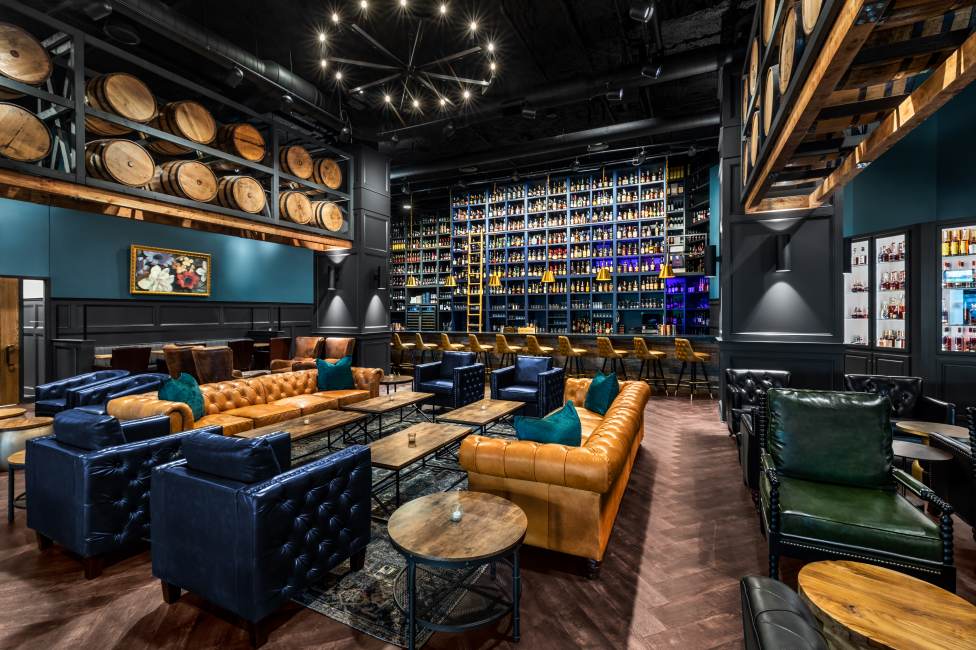 Louisville's Watch Hill Proper Will Make Big Changes This Fall
LOUISVILLE, Ky (September 22, 2022): Opening this past spring in East Louisville's Norton Commons neighborhood, Watch Hill Proper has announced a kitchen and menu expansion that will give the public a more upscale dining experience. Moving forward as Watch Hill Proper Bourbon Bar & Kitchen, the restaurant will offer a full dinner menu and additional seating to accommodate additional dining patrons.
The new menu, designed by Chef Michael Crouch, features innovative, modern cuisine with a classical French influence. The expanded kitchen space, which has now doubled its original size from 500 sq ft to 1,000 sq ft, will also allow for the addition of Sunday Brunch service beginning later this fall.

"The Culinary team and I are eager to provide our guests with a more fluent and elevated dining culture that matches our impressive whiskey selection. This expansion and new kitchen elements will allow us to offer more than we had previously. Everything from my dinner series to tasting menus is designed to give you an experience you won't soon forget," said Chef Michael Crouch.

"We are elevating the dining experience of Watch Hill Proper. We are excited to have Chef Michael Crouch and now have the means to truly showcase his culinary capabilities and the talented team he has put in place. This new kitchen and full dinner menu bring everything together, allowing us to offer a more elevated dining experience that matches our unparalleled whisky selection, great wine selection, and world-class cocktails," stated Josh Howes, Co-Founder.

Since opening in April 2022, Watch Hill Proper's American whiskey selections have grown to over 1,600 unique bottles, making it the largest American Whiskey bar in the world. The restaurant is on pace to host over 200 public and private events this year, which include bourbon and wine tastings, meet and greets with bourbon master distillers, themed dinners led by Chef Michael Crouch, and the Fred Minnick dinner series.

Watch Hill Proper will now be open Tuesday-Thursday from 4:00 pm-11:00 pm and Friday-Saturday 4:00pm-Midnight. The kitchen will close one hour before the bar closes. Currently closed: Sunday and Monday; however, look for updates in the fall with the rollout of Brunch service.

For assistance planning a trip to Bourbon City, guests can download a copy of Louisville Tourism's annual Visitor Guide to help plan a tour around the city to see the area's top attractions and bourbon distilleries. Visitors also can get additional city attractions, lodging, and dining assistance at gotolouisville.com.