With Louisville Tourism Chief & Executive VP Transitions Official, Summer date set for annual Destination Marketing Forum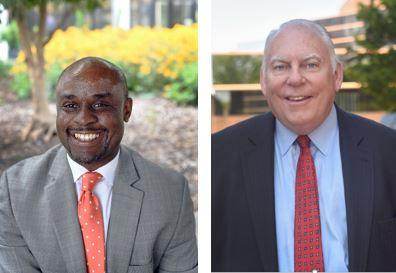 LOUISVILLE, Ky. (July 1, 2021) – With the June 30 retirement of Karen Williams, Cleo Battle has officially stepped into the role of Louisville Tourism's President & CEO effective July 1. Battle has worked in the hospitality industry for nearly 35 years, receiving wide industry recognition and serving on a variety of boards during his career.

Additionally, Doug Bennett has assumed his new position of Executive Vice President of the destination marketing organization, bringing over 30 years of industry experience to the role, including serving as the organization's Senior Vice President of Convention Development since 2015.

Battle and Bennett will represent Louisville Tourism at industry tradeshows and conferences as well as provide strategic leadership and oversight of the organization in all aspects of its fiscal and daily operations.

As Battle takes the reins, he invites the local hospitality community to attend a discussion on the future of travel at the annual Destination Marketing Forum later this summer. Battle will lead a discussion with Tori Emerson Barnes, Executive Vice President of Public Affairs and Policy of U.S. Travel Association, to provide updates and insights as Louisville prepares to rebound and recover.

The in-person event will take place at the Galt House Hotel, Grand Ballroom A, on Tuesday, August 3 with a networking reception at 8:30am, followed by the program at 9:00am. A recording of the event will be available after the live program concludes. Register online
to attend the program.

NOTE: If you require a headshot of Cleo Battle or Doug Bennett for editorial purposes, contact Rosanne Mastin, rmastin@gotolouisville.com
or 502.560.1480. Professional biographies for both Battle and Bennett are available at https://www.gotolouisville.com/speakers-bureau.