Vibrant Conference Brings Theater to Life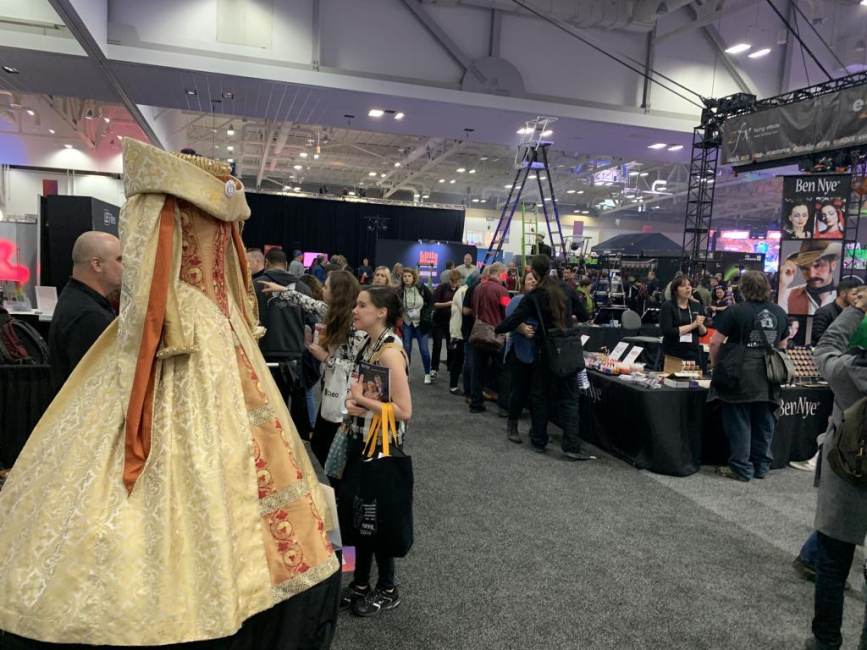 Expo Showcases Entertainment Industry Equipment and Trends
LOUISVILLE, Ky. (March 21, 2019) – Being behind the curtain working a performance's production often keeps crew members behind the scenes. However this week many of these entertainment industry crew members are on the forefront as they congregate in Louisville to attend the United States Institute for Theatre Technology's (USITT) 59th Annual Conference & Stage Expo. This annual meeting brings more than 5,000 members of the technical production and live entertainment industry as well as plenty of action to the Kentucky International Convention Center, March 20-23, 2019.
The Institute is on track to break attendance records this year, meaning more excitement, technology, and networking opportunities than ever before. The Conference & Stage Expo will showcase the world of live entertainment design and technology with more than 340 exhibitors of the latest products and services for creating live shows, plus over 250 presentations, demonstrations, and celebrations of work by top artists in the field.
Locally, USITT19 is expected to have a direct impact on nearly 1,150 jobs in the region and an indirect impact on an additional 350 jobs.
"We are delighted to hold our 59th Annual Conference in Louisville. USITT is returning to the area for the first time since 2006 with a far larger show but with the same emphasis on providing the highest quality experience for our attendees and exhibitors," said David Grindle, USITT's executive director.
Registration and event schedule can be found by visiting www.usittshow.com.
For press inquires contact Jenn Shuron, jenn@usitt.org, (m) 315-751-4032 or Mark Blackmon, mark@usitt.org, (m) 765-993-5296.
For those planning a visit to the area, Louisville Tourism provides several planning resources, including suggested itineraries at GoToLouisville.com/myexperience, a free Louisville Visitors Guide, searchable list of events at www.gotolouisville.com, and complimentary hotel booking service via 1-888-LOUISVILLE.