VEX Robotics World Championship Shapes and Diversifies the Future STEM Workforce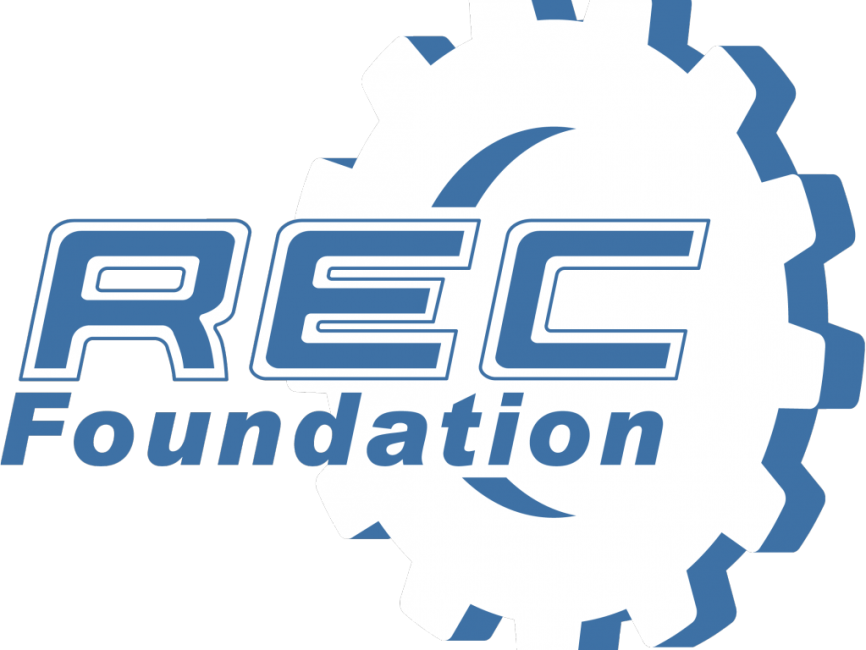 World's largest robotics event unites 25,000 students, educators & professionals
The Robotics Education & Competition (REC) Foundation is proud to announce the 11th annual VEX Robotics World Championship, presented by the Northrop Grumman Foundation. Taking place April 25 – May 1, 2018 at the Kentucky Exposition Center in Louisville, KY, the week-long event celebrates the world's best builders, programmers and creative problem-solvers in competitive robotics. Over the course of the season, 20,000 VEX Competition teams from around the world worked to expand their STEM-related skill sets.
"Preparing today's youth to be our future STEM leaders is just one of the many goals of the Robotics Education & Competition Foundation," said Dan Mantz, CEO of the REC Foundation. "The VEX Robotics World Championship is really all about celebrating these brilliant students and their bright futures."
The demand for STEM-related skills in the workforce continues to grow with the U.S. Bureau of Labor Statistics projecting occupations in this field to grow by nine million between 2012 and 2022. Major corporations across industries are taking notice, with IDC projecting spending on robotics and drones alone to reach $103 billion in 2018.
"Over the years, the support for this community has grown exponentially. Global companies and government partners are all investing in STEM education to ensure that students are prepared for the workforce of the future. It's an incredible time to be involved in robotics," continued Mantz.
Through VEX Competitions, the REC Foundation is addressing these industry needs by enabling students, from elementary to university levels, to succeed in subjects including programming, engineering, design and technology, math and science.
The VEX Robotics World Championship showcases students' technical skills and accomplishments through the following programs: the VEX IQ Challenge (Elementary & Middle School), the VEX Robotics Competition (Middle School & High School) and VEX U (College/University). Robotics teams from across the world compete in these programs on a local level throughout the year, culminating in 1,600 teams who qualified to attend the VEX Robotics World Championship based on their success at the state/regional championship.
The REC Foundation and VEX Robotics also promote teamwork, collaboration and diversity within the STEM community through programs such as Girl Powered. The Girl Powered initiative provides tools and resources to students and mentors to promote female involvement in STEM and create an environment where students' confidence and abilities can flourish.
Collaboration and inclusion can also be seen at these competitions when students at the event join alliances that typically require two robotics teams from different parts of the world to overcome cultural barriers and communicate through the universal language of robotics to succeed. China, Mexico, Spain, South Korea, Australia, United Kingdom and United States are just a few of the 30 total countries represented at the VEX Robotics World Championship.
"The VEX Robotics World Championship is about so much more than just competition," said Paul Copioli, President of VEX Robotics. "It's in this setting that participants have the opportunity to work with others from around the world, share experiences and be inspired by people outside of their local community. At VEX Worlds, students and mentors are creating lifelong memories and friendships that outshine winning or losing."
The VEX Robotics World Championship is presented by the REC Foundation and the Northrup Grumman Foundation, and is sponsored by Autodesk, Dell, NASA, Google, TVA, Texas Instruments, HEXBUG, Robomatter, Rack Solutions and Innovation First International. For more information, please visit RoboticsEducation.org/VEXworlds.
About the Robotics Education & Competition Foundation
The REC Foundation seeks to increase student interest and involvement in science, technology, engineering and mathematics (STEM) by engaging students in hands-on, sustainable and affordable curriculum-based robotics engineering programs across the U.S. and internationally. The REC Foundation develops partnerships with K-12 education, higher education, government, industry, and the non-profit community to achieve this work. For more information, please visit www.RoboticsEducation.org or for details on upcoming events, please visit www.RobotEvents.com.
About VEX Robotics
VEX Robotics is a leading provider of educational and competitive robotics products to schools, universities and robotics teams around the world. The VEX IQ and VEX EDR product lines span elementary, middle, and high schools with accessible, scalable, and affordable robotics solutions. Beyond science and engineering principles, a VEX Robotics project encourages teamwork, leadership and problem solving among groups. It allows educators to easily customize projects to meet the level of students' abilities as they inspire & prepare the STEM problem-solvers of tomorrow.
###