Trifecta of New Food Tours Offered To Explore Louisville By Foot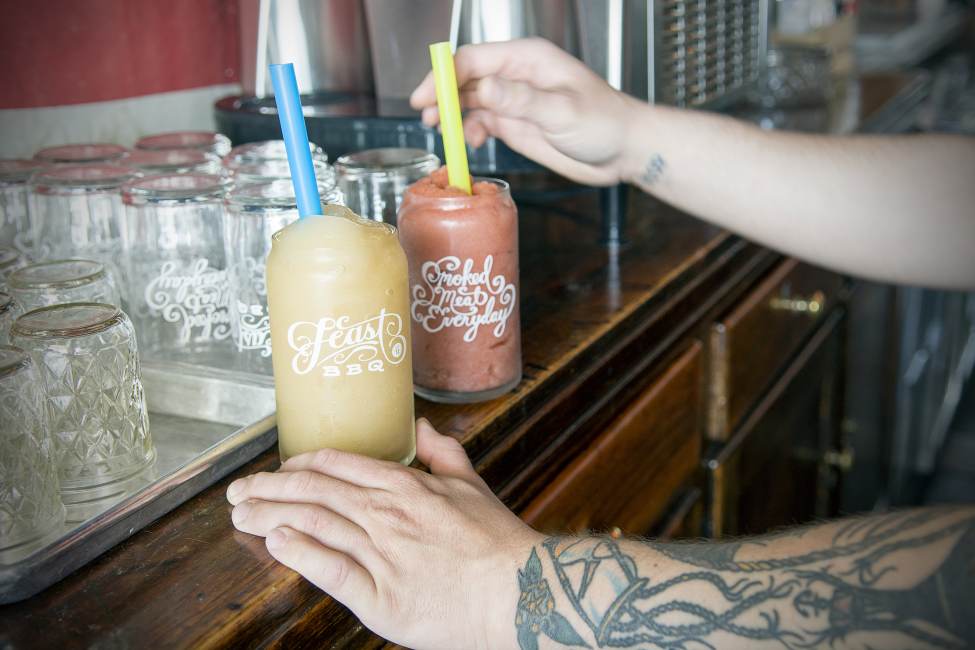 Walking tours showcase history alongside local cuisine and bourbon-inspired dishes
LOUISVILLE, Ky. (April 28, 2023) — Louisville is known as a foodie city with Travel + Leisure recently naming Bourbon City as one of the 'Best Food Cities in the U.S.,' and now travelers can sample the city's famous local and regional dishes by taking a walking food tour through Louisville's most beautiful and historic neighborhoods, as well as the city's infamous Whiskey Row.

Lia and Jeremy Garcia started Let's Go Louisville, a Kentucky travel blog, as well as Louisville Food Tours, which offers walking culinary tours downtown and in the NuLu and Original Highlands neighborhoods. Each tour tells various stories of Bourbon City's history and culture, while simultaneously helping guests sample Kentucky specialties from locally owned restaurants.

The NuLu Food & History Walking Tour tells the story of the transformation NuLu (New Louisville) has undergone throughout the tour. Along the six delicious stops through urban NuLu and historic Butchertown, guests will taste Kentucky and Appalachian classics like bourbon balls and fried chicken, visit a historic home once occupied by Thomas Edison, taste a curious confection inspired by a Victorian-era actress, trace the history of German immigrants in Louisville and more. Tours run on Fridays and Saturdays from 1-4 and 1:30-4:30 PM.

The Highlands Food & History Walking Tour explores 'Restaurant Row,' amidst one of Louisville's oldest and quirkiest neighborhoods, offering tastes and sips of local specialties like biscuits & gravy, beer cheese and bourbon balls. Guests will get a glimpse of Cave Hill Cemetery to visit the final resting place of Muhammed Ali and Colonel Sanders; taste a dish inspired by the Hot Brown at Muhammed Ali's former boxing gym; learn about a devastating flood and the glory days of Louisville's 24-hour streetcar and admire plenty of beautiful Victorian homes. Tours run on Wednesdays, Thursdays, Fridays and Saturdays from 1-4 PM.

The Phantoms Of Prohibition: Ghosts, Cocktails, & Bites Tour dives into the hidden stories of Louisville's haunted past. As guests eat and drink their way down Whiskey Row, they'll meet the resident ghosts of Louisville's historic downtown, trace the footsteps of bourbon magnates and mobsters, discover hidden speakeasies in the belly of Whiskey Row, and learn the shocking truth about Prohibition. Tours run on Wednesdays, Thursdays and Fridays from 5-8 PM.

For more information, visit LouisvilleFoodTours.com or @louisvillefoodtours on Facebook and Instagram. Louisville also offers additional guided walking tours focused on Bourbon, city history, paranormal or true-crime through Whiskey Row Walking Tours and Louisville Historic Tours. More information can be found at http://lou.ly/4d3.

While planning a trip to Louisville, guests can download a copy of Louisville Tourism's annual Visitor Guide to see the city's top attractions and bourbon distilleries. Visitors also can get additional city attraction, lodging and dining assistance at gotolouisville.com.