Trifecta of Louisville Attractions to Reopen Retail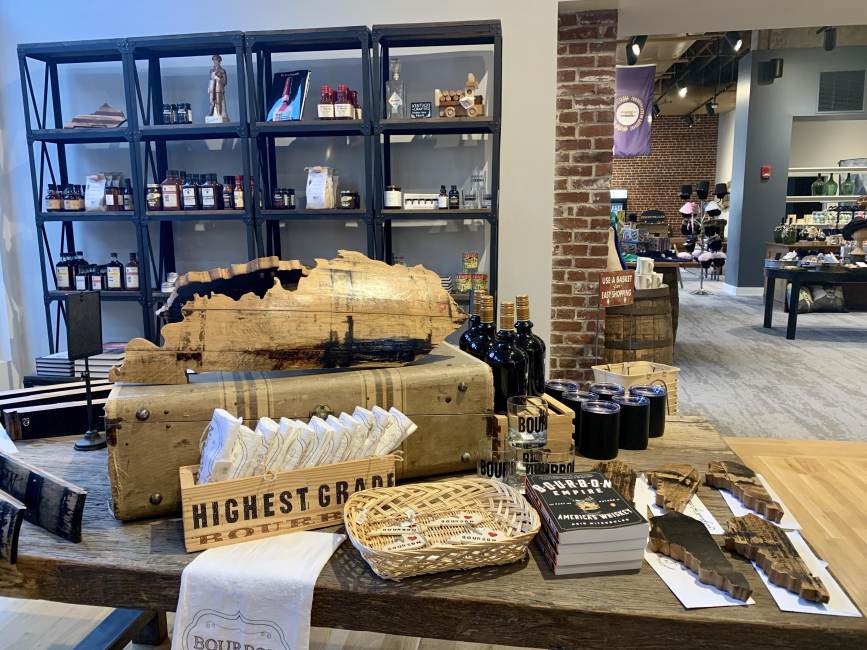 LOUISVILLE, Ky. (May 19, 2020) — Three of Louisville's iconic attractions plan to reopen their gift shop operations as the Governor's Phase 2 plans allow expanded retail openings beginning this week.

The Kentucky Derby Museum, Louisville Slugger Museum & Factory and Frazier History Museum will be following state and CDC guidelines to invite customers back into their retail areas. Each shopping site will adhere to strict cleaning schedules.

Frazier History Museum
- Hours: Open 10-4 pm Wednesday through Saturday, 12-4 pm on Sunday initially during the first week
- Evaluating hours of operation for subsequent weeks
- Masks will be required for guests

Kentucky Derby Museum
- Hours: Wednesday through Sunday 10-5 pm, closed Monday and Tuesday
- Limiting the number of in-store shoppers
- Enforcing 6 feet of social distancing in the store
- Requiring staff to wear masks
- Implementing additional safety measures, including glass dividers at registers and increased sanitation and disinfecting procedures
- Evaluating store hours week to week

Louisville Slugger Museum & Factory
- Reopening Memorial Day weekend (May 23-25); Saturday 10-4 pm, Sunday 12-4 pm, Monday 10-4 pm
- Regular hours: Wednesday – Saturday, 10-4 pm, Sunday, 12-4 pm
- Vulnerable population hours: Thursday, 9-10 am
- Curbside pickup available
- Contactless personalized bat ordering through SluggerGifts.com
- Masks will be required for guests and team members

Evan Williams
- Currently planning to open gift shop on June 4
- Hours: Thursday through Saturday 11-5 pm, Sunday 1-5 pm, evaluating the subsequent hours week to week
- Masks and temperature checks required for guests

Louisville has an eclectic collection of unique galleries and specialty boutiques throughout the city. Adding to the shopping experience for many are the distinctive gift shops in some of Louisville's most iconic attractions. Offering bourbon-focused culinary delights, home goods and furnishings made from bourbon barrel staves, whimsical pottery and other handmade gems, as well as sought-ever equestrian gifts and personalized bats. Louisville's attractions offer the ultimate in local, authentic shopping opportunities.

"Louisville is unique and authentic with our local shopping experience reflecting Bourbon City's special spirit," said Karen Williams, President and CEO of Louisville Tourism. "We are encouraged to see some of our attractions welcoming guests back to safely shop original and often hand-crafted items and hope the community continues to support our local businesses."

Information on additional attraction gift stores will be released as opening dates are announced.