Tickets on Sale for 2020 Humana Festival at Actors Theatre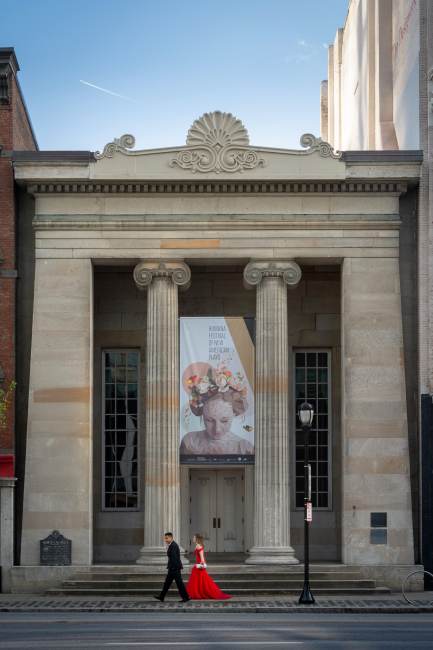 Five world premieres to debut in Louisville at annual cultural highlight
LOUISVILLE, Ky. (Jan. 16, 2019) – Tickets are on sale now for Actors Theatre of Louisville's 44th Humana Festival of New American Plays.
A cultural highlight for theatre lovers, artists and producers across the country, the 2020 Festival features five world premieres and runs March 1 through April 12. Single ticket prices start at $25.
The 2020 line-up includes:
Are You There?– March 1-April 12: ("Communication is as easy as the push of a button – but are we truly connecting?" by Vivian Barnes, Jonathan Norton and Gab Reisman).
Nicole Clark is Having a Baby – March 6-April 12: ("A deeply felt, unapologetic comedy about mothers, daughters and the trauma of fatphobia" by Morgan Gould).
Where the Mountain Meets the Sea – March 11-April 12: ("This music-filled play traces a Haitian immigrant and his son's complicated bond, and their life changing journeys across America" by Jeff Augustin).
FLEX – March 18-April 11: ("A powerful new play about swagger, strength and sticking together" by Candrice Jones).
Grace – March 25-April 12: ("A soaring musical celebration of family, faith and African-American food traditions" by Nolan Williams Jr.).
For more than four decades, Actors Theatre of Louisville has been a driving force in new play development, introducing more than 450 plays into the American theatre repertoire and representing the work of more than 400 playwrights and ensembles. The internationally acclaimed Humana Festival is recognized as a crucial incubator for new work and a launch pad for myriad subsequent productions around the country and the world.
To purchase tickets, or for more information, visit: ActorsTheatre.org.
end